India is not known to produce top quality female boxers with Mary Kom pretty much being only one on this list. We also have an aspiring women boxer who looks at Mary Kom as her idol and wants to mark her presence in the boxing field. Nikhat shot to fame when she won gold medal in the World junior boxing championships. Nikhat is the Indian women boxer who won silver in the 2nd India Open Boxing Tournament which was organised in Guwahati. She plays in the 51 kg group of women boxing championship and with JSW Sports behind her back, the pugilist is working hard to claim the 2020 Tokyo Olympics berth and make India proud.
Nikhat Zareen Early life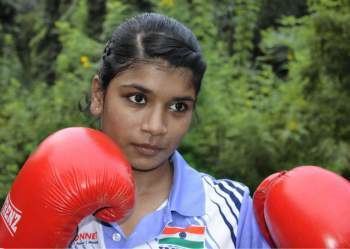 She was born on 14 June 1996 in the Nizamabad district of Telangana. She finished her school level education from Nirmala Hrudaya Girls High School situated in Nizamabad. She is currently pursuing her graduation from AV college of Hyderabad in B.A. She was introduced to boxing by her father Mohammed Jamil Ahmed who also trained her for about a year in her early stages of boxing. She was passionate about boxing and is very hardworking seeing which her father then sent to Sports Authority of India (SAI), Vishakhapatnam in the year 2009 to be trained by I. V Rao who was also a Dronacharya awardee. In the year 2010, she was announced as the 'golden best boxer' by Erode Nationals.
Nikhat Zareen Personal Life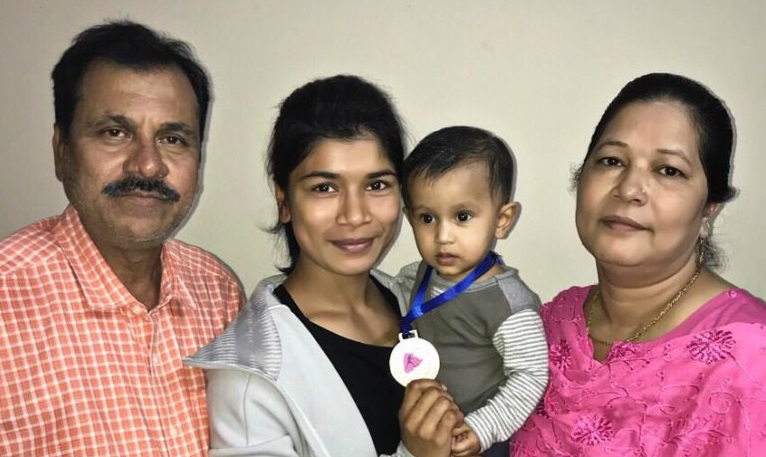 She is the third daughter in her family among the four daughters. Her father is an ordinary salesperson Jamil Ahmed while her mother is a housewife Parveen Sultana. She developed her interest in boxing by watching her uncle Shamshamuddin who was a boxing coach. She began her early training watching her uncle train his sons.
She dedicates her success to her own hard work and perseverance. She admits and confirms that reaching success was not an easy road. She was demotivated and criticised by many including her friends and family members but she never gave up. It was only her father who has supported her always and despite all the criticisms and motivated her to move forward and pursue her dreams. She was not determined for any awards or rewards in the beginning but she only wanted to win laurels for her country. She claims herself to be a dedicated and hard-working boxer who has the ability and capability to chase her own dreams.
Nikhat Zareen Professional Life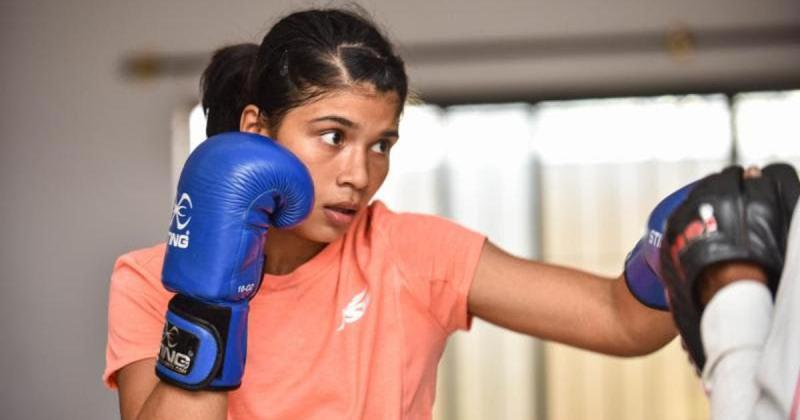 Nikhat Zareen fought her way to the boxing ring despite all the social pressures which did not allow a Muslim girl to play sports. She is an inspiration to many young girls who do not have the courage and confidence to fight for their dreams. She believes that boxing has given her the courage to fight the stereotypical norms of society and break all the barriers between her and her dreams. She won gold in the year 2011 in the Women Boxing Championships and also the Youth World Championships in the flyweight division which was held at the AIBA Women's Junior and Youth World Championships in Turkey.
She also bagged a silver medal at the 2014 Youth World Boxing Championships which was organised in Bulgaria. In the same year, she won a gold medal in the Nations Cup International boxing tournament by defeating a Russian boxer Paltceva Ekatarina in the 52kg weight category. This championship was held on 12th January 2014 in Novi Sad, Serbia. She has also won the gold medal in the year 2016 in the 16th Senior Women National Boxing Championship which was held in Assam. Nikhat the junior world champion also managed to bag a gold medal in the Strandja Memorial Cup which was held in Sofia, Bulgaria in the year 2018.
Nikhat Zareen Honours
Nikhat Zareen was selected as the official ambassador of Nizamabad, Telangana which is also her hometown.
She was also awarded as the Best Boxer in the All India Inter-University Boxing Championship which was held in Jalandhar, Punjab, India on February 2015.
Nikhat Zareen Achievements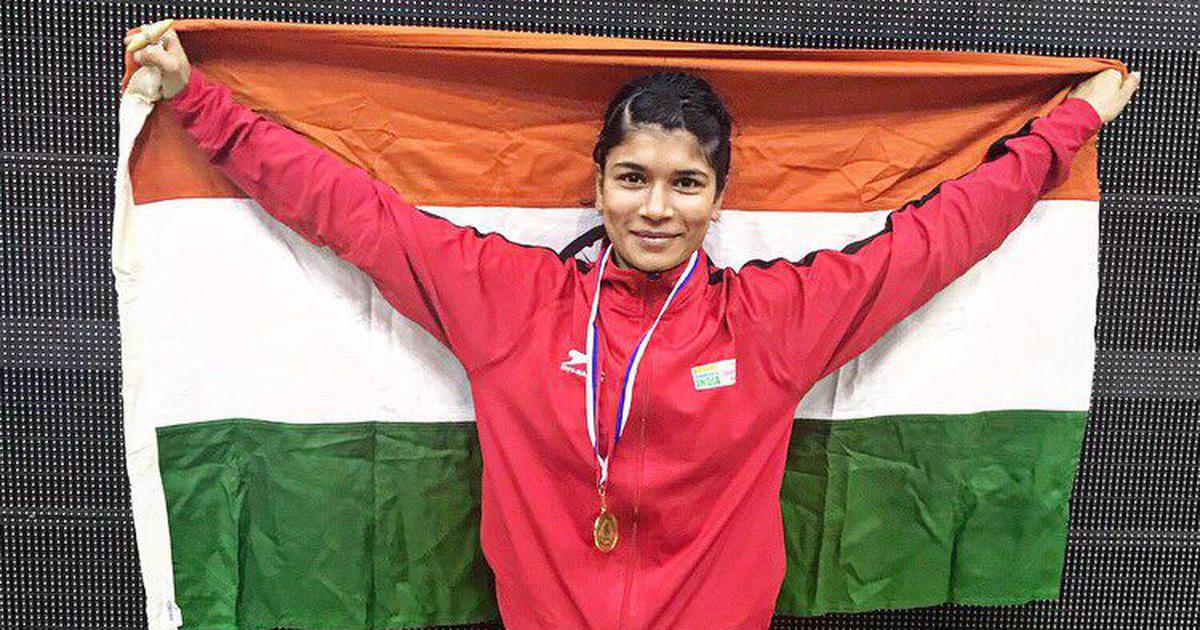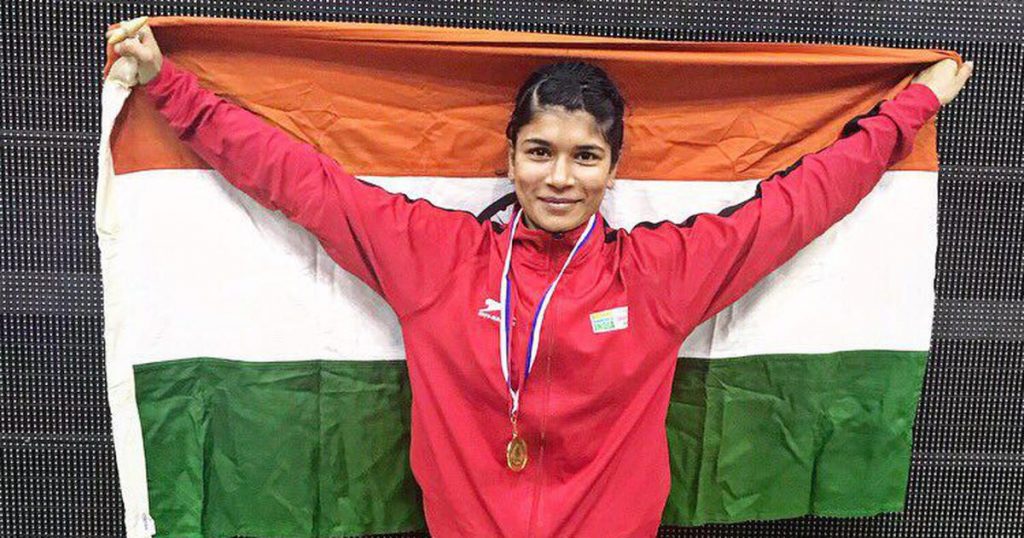 In 2011, she claimed a gold medal on her name in the Youth World Boxing Championship and AIBA Women's Junior in the flyweight category which was held in Turkey.
In 2014, she won a silver medal in the Youth Boxing World Championships which was held in Bulgaria.
In the same year 2014, she won a gold medal in the category of 51kg in the 3rd Nations Cup which was an International Boxing Championship which was hosted in Novi Sad, Serbia. She defeated the Russian player Paltceva Ekaterina and calimed her medal.
In 2015, she won a gold medal in the 16th Senior Woman National Boxing Championship which was held in Assam.
Physical Measurements
Height: 1.93M
Weight: 51kg
Eye Color: Grey.
Hair Color: Brown.
Nikhat Zareen Personal Information
Full Name: Nikhat Zareen
Age: 23 years
Date of Birth: 14 June 1996
Hometown: Nizamabad district, Telengana, India.
Zodiac Sign: Gemini
Religion: Islam
Favorite Celebs: Not Known
Hobbies: Not Known
Favourite Food: Biryani
Educational Qualification
Highest Qualification: Pursuing Graduation.
School: Nirmala Hrudaya Girls High School, Nizamabad.
College/University: AV College, Hyderabad.
Nikhat Zareen Net Worth
Nikhat Zareen's Net Worth is estimated to be in the region of $100k- $1M (approx.).
Nikhat Zareen Controversy
The controversy began to spur up when the trials of Nikhat Zareen for women's boxing in the Russian World Championship was called off at the eleventh hour. The young aspirant hoped to fight the veteran Mary Kom in the trials but her hopes were shattered when she learned that there will be no trials for her and the reason being that she is too young.
She was frustrated and helpless and she manoeuvred her anger by writing a letter to Ajay Singh who was the President of the Boxing Federation and also Rajesh Bhandari who was the chairman of the selection committee accusing them of "unfair practices" in order to favor a "particular boxer".
This controversy brewed a cold war between the 23-year-old Nikhat Zareen and the 36-year-old Mary Kom. In recent reports, Nikhat said that she has been putting up a strong fight against Mary Kom in her brain that is definitely her idol.
Nikhat Zareen was in the news again for the wrong reasons as she challenged Mary Kom, who was left furious after hearing the same, and felt it was disrespectful.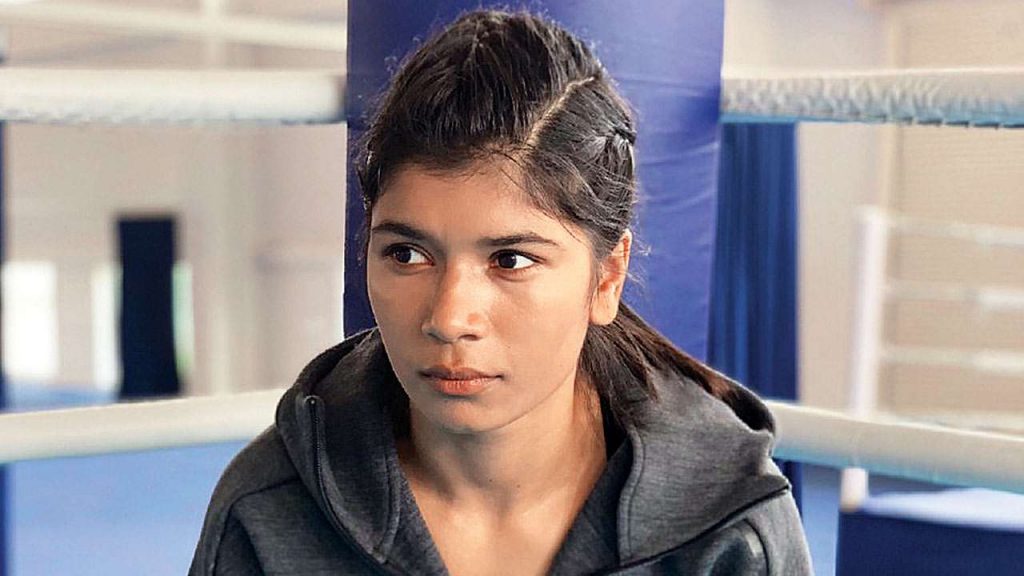 "Every bout is a new experience for me. Even I don't know who this girl is. I've been fighting since many years now. I clearly want to say I don't want all this. It has come out in the newspapers that she's challenging me," Mary Kom said after beating Nikhat to enter the 51kg final.
"First you prove inside the ring and then speak out (against me). She has won just one medal at the international level and such is her ego and attitude! They feel proud and satisfied. This is a very bad habit," the 36-year-old Mary Kom said.
"How many years I've competed for the country? And how many times I've proved? It's better to say in a mild way. They are so lucky fighting with me. They will get more experience," the London Olympics bronze medallist continued.
"I was so surprised to read her comments in the newspaper. It's so irritating. How can they say all this. Yes, everyone has the right to say and anyone can challenge. But I'm also a human being. It causes a lot of disturbance. Never mind, it made me more determined to do well."
Told that Nikhat considered her as her idol, May Kom said: "Why they challenge me then? Idol means you have to show respect, talk with respect."
Social Media Profiles
Nikhat Zareen Twitter: https://mobile.twitter.com/nikhat_zareen
Nikhat Zareen Facebook: https://m.facebook.com/nikhatzareenboxer/
Nikhat Zareen Instagram: https://www.instagram.com/zareennikhat/