Cricketers who Married Actors: Cricket and its connections with celebs is long standing and we can certainly quote numerous examples from the past till present, where a Cricketer has dated or married a celebrity, be it from Bollywood or elsewhere.
Moreover, even though most of the times, these "alleged" relationships has been denied by the fellow cricketers and even the concerned celebs as well, we got to see their relationships reaching to the wedding spots in no time. With that's being said, let's take a sneak peek into the list of Cricketers who married the models/ actors during their career.
Virat Kohli and Anushka Sharma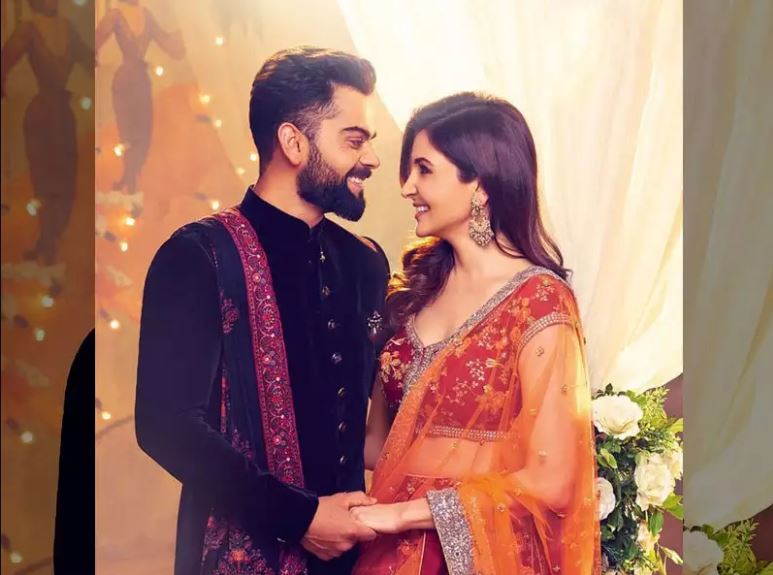 Image Source
If there's ever going to be a competition of the most "talked about wedding between a cricketer and an actor" ,it has to be the scintillating couples Virat Kohli and Anushka Sharma. Although there were rumors since long that this "Best batsman of the current era" is dating Anushka for quite some time now, both of them mostly kept their relationship away from the media limelight. Moreover, there were times when Virat even got a bit pissed off whilst been asked questions about him and Anushka Sharma.
Eventually, they both tied the knot in 2017 in a destination wedding at one of the most exquisite spots in Italy. Although the wedding was a limited affair with only few of the closest members of both families involved in the same, it was been highlighted to a big level by the Indian media for many days around.
Yuvraj Singh and Hazel Keech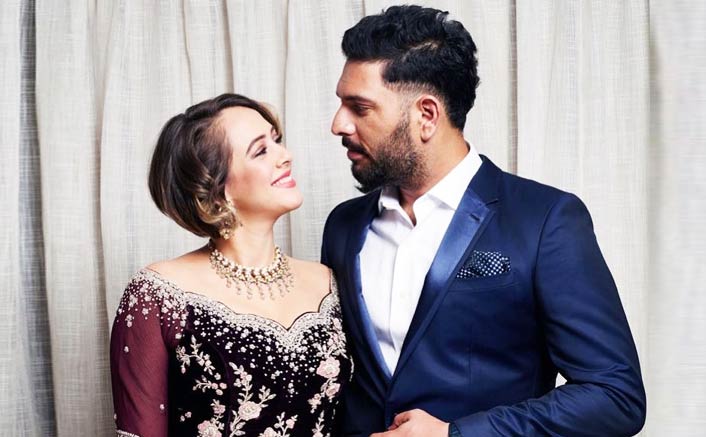 Image Source
Yuvraj Singh has always been the 'Prince charming" of the Indian cricket and even though he has mostly been famous for his " Six sixes" to Stuart Broad in the T20 world cup, he has had his share of rumored love affairs with numerous models and bollywood celebs in the process. Although it was his battle with cancer which almost turned his destiny into the darkness, this warrior prince still emerged out as victorious against all demons on his way towards a return in the national team. Moreover, it was just weeks after Yuvraj attended his team mate Harbhajan Singh's wedding reception, when he himself tied the knot with Bollywood actress Hazel Keech.
It's been said that Yuvraj did ask for a Coffee date with Hazel but she kept denying him for almost three years before accepting the same and that's where their love story took a final; leap forward.
Zaheer Khan and Sagarika Ghatge
Image Source
Cricketers who Married Actors: Zaheer Khan has always been famous for his magnificent swing bowling whilst being one of the most sought after cricketers for India for almost a decade. Moreover, he was always been deemed as a shy guy in the cricket fraternity but who could've thought that this so called "introvert chap" would get on to wed with a Bollywood celebrity without letting anyone having a clue about it.
Both Sagarika Ghatge and Zaheer were first spotted together at Yuvraj Singh and Hazel keech's wedding and it was been rumored that both of them were dating each other. Although none of them admitted towards the same fact, it was been believed that they dated each other for about 9 months before getting married on November 23 2017.People came to know about their wedding after Zaheer tweeted on Social media about the same and been showered with loads of love and blessings in return from millions of his fans around the world.
Harbhajan Singh and Geeta Basra
Image Source
Cricketers who Married Actors: Harbhajan Singh is the very own " Turbanotor" of the Indian team and has threatened almost every bets batsman of his era with his mystery off spin bowling. Seems like he used some of his bowling mysteries to woo the Bollywood celebrity and actor Geeta Basra in the whole process. It's been believed that both Geeta and Bhajji met each other via some common friends and within a span of few meetings, our very own turbanator fell for the bollywood diva.
 Although they both went on to date each other for eight long years, they have mostly kept all that in the shade beyond any media limelight. Eventually, Bhajji wed Geeta in a traditional gurudwara ceremony at Bhajji's hometown in Jalandhar and the wedding reception at Delhi was been attended by some big names including India's prime minister Narendra singh modi.
Mohammad Azharuddin and Sangeeta Bijlani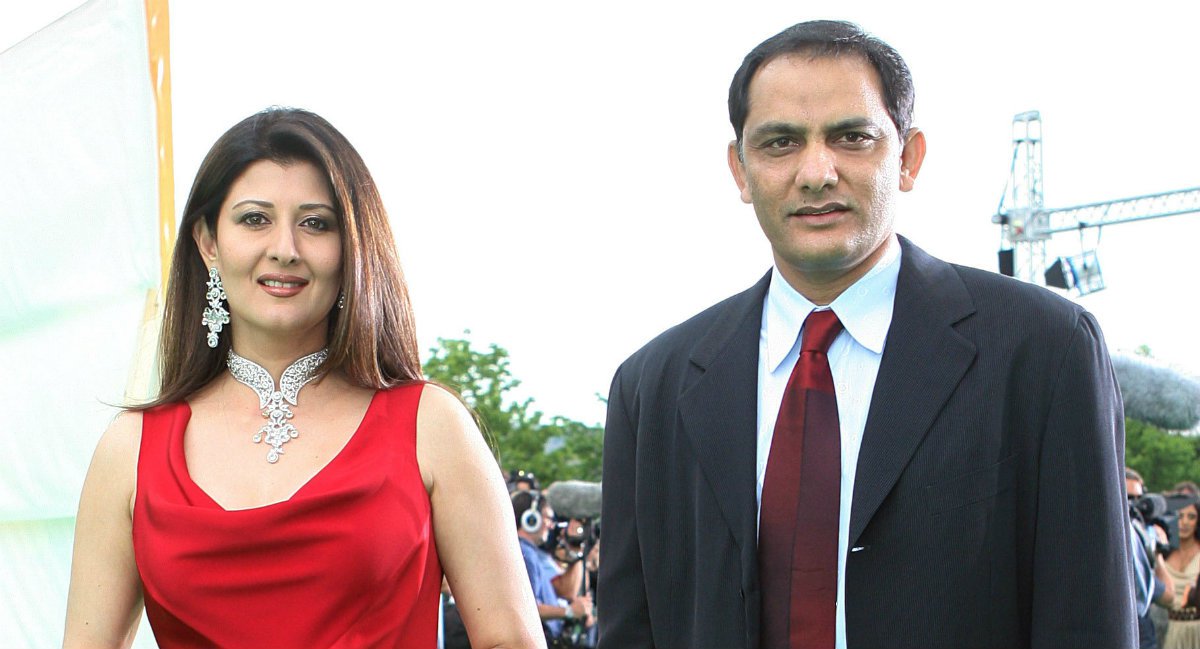 Image Source
Cricketers who Married Actors: The love story of former Indian cricket captain Mohammad Azharuddin and Bollywood diva Sangeeta Bijlani started over a meeting during a commercial shoot in the year 1990.Afterwards, they both were been rumored to have an affair and whilst Azhar been already married to his wife Naureen, the whole relationship went into controversy.
Azhar divorced his wife naureen eventually and wed Sangeeta in 1996 and their marriage went through lot of disputes and controversies in the process. Moreover, they both got divorced later on and even though Sangeeta bijlani can be seen in some of the public appearances alongside Azhar, both of them denied any further chances of a patch up in the future.
Tiger Pataudi and Sharmila Tagore
Image Source
The love story of Indian team's youn gets ever captain Late Mansoor Ali Khan Pataudi ( famously known as Tiger pataudi) and Bollwood sensation Sharmila Tagore is legendary in its own terms. Neither Pataudi had a clue about Bollywood and films, nor did Sharmila have any interest in Cricket by any means. Still, it was Tiger's love towards Sharmila after seeing hir for the very first time that got him attracted towards this Bollywood beauty in the process.
Quite interestingly, tiger did try to woo Sharmila by sending numerous proposals, love letters, roses; just like a crazy lover, and it was his innocence and sense of humor, which lately convinced Sharmila tagore to fall in love with this famous cricketer. They both went on to date each other for quite sometimes before Tiger proposing her in the streets of Paris for marriage and she said "Yes" in response. Their love remained "Immortal" forever even after Pataudi's death in 2011.
Shaun Tait and Mashoom Singha
Image Source
It always came as a surprise to many when news in regards to rumored relationship between Aussie pace sensation Shaun Tait and Indian model Mashoom Singha did rounds in the media fraternity. Although none of them did accept the fact of having a love affair, they were believed to be dating each other for quite some time before Shaun proposed Mashoom in Paris during a vacation. Both of hem eventually got married in 2014 and same got attended by most of their close friends and relatives from both Australia and India.
Also Check: