The Women's Handball World Championship 2019 is held once in two years to decide the champion team of women's handball. The International Handball Federation recently announced that the Women's Handball World Championship will be held in 2019 from 30th November to 15th December. The country Japan will be hosting the tournament over five venues. After 22 years of Men's Handball Championship tournament, Japan is set to host the Women's World Championship tournament. The motto for this event is "Hand in Hand"- One Ball unites the world.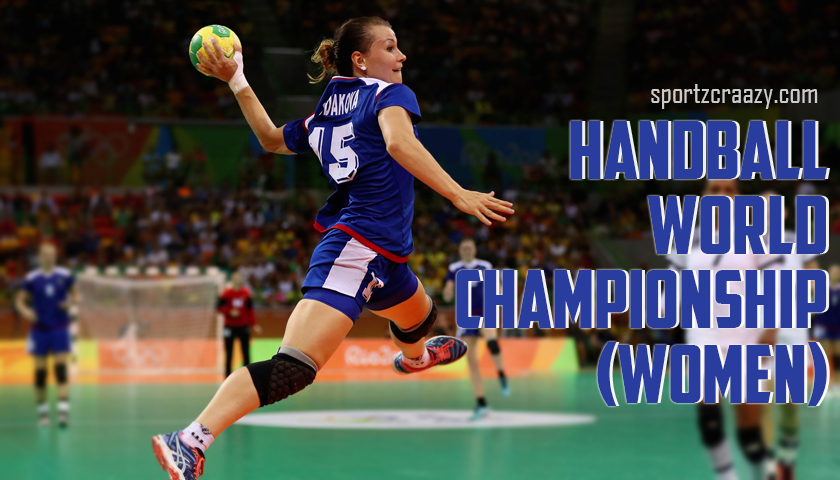 Handball World Championship (Women) 2019 Full Details
The Park Dome Kumamoto would be the main venue where the Final Round, Main Round, Preliminary Round, and President's Cup will be held there. It has a total capacity of 10,000 seats. Aqua Dome Kumamoto has been declared as the sub-venue and the Main Round, Preliminary Round, President's Cup will be hosted here. Its total capacity is around 6,400 seats. The Preliminary Round, President's Cup will be held in Kumamoto Prefectural Gymnasium which has a total capacity of 3,400 seats. Yatsushiro General Gymnasium and Yamaga City Overall Gymnasium will host only the Preliminary Round and have a capacity of 2,500 and 2,100 seats respectively.
The total number of participating teams is 24. As several international teams such as Germany, Norway, Denmark, France, Netherlands, Czech Republic, Hungary, Montenegro, Romania, Russia, Serbia, Poland, Slovenia, Spain, Sweden, Argentina, Brazil, Paraguay, Korea, Japan, China, Angola, Cameroon, Tunisia gear up to win the title, the championship is expected to attract from than 200,000 handball loving and excited spectators from all around the world. Foreign media is also expected to arrive in droves. The tournament is expected to drive a sum of around 6.4 billion yen, which will be a very huge amount.
As per the official website, the ticket sales would last till 20th June 2019 and all the Handball fans who wish to purchase the tickets will be offered championship original goods.
Following are the list of matches and their Dates:
| | |
| --- | --- |
| May 31- June 02, 2019 | June 04- 06, 2019 |
| Croatia Vs Germany | Germany Vs Croatia |
| Denmark Vs Switzerland | Switzerland Vs Denmark |
| Sweden Vs Slovakia | Slovakia Vs Sweden |
| Belarus Vs Norway | Norway Vs Belarus |
| Serbia Vs Poland | Poland Vs Serbia |
| The Czech Republic Vs Montenegro | Montenegro Vs Czech Republic |
| Austria Vs Hungary | Hungary Vs Austria |
| Spain Vs Iceland | Iceland Vs Spain |
Also, Check: