Indian women's team experience hockey striker Vandana Katariya is extremely happy with the progress of her team as they are training hard keeping Olympics in mind which has been rescheduled to 2021 in Tokyo due to COVID-19.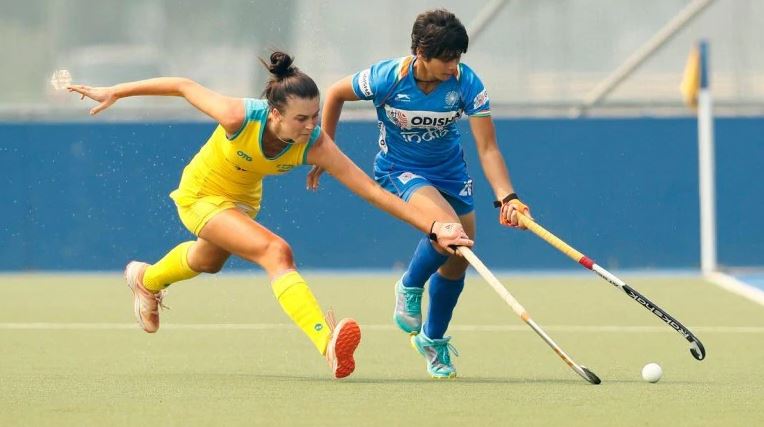 As all the players are training currently at Sports Authority of India campus in Bengaluru keeping all the safety and security procedures in mind. And the major credit for building the safe and secure environment goes to Hockey India Federation.
Vandana who plays at forward position for India have played 200 matches and scored 64 goals for the national side.
"It's been difficult time for the entire world, but we have still found a way to continue our preparation for the Olympics. We ensured that we maintain our fitness while we are away from the match but it feels great to be back on the pitch to carry out our sports activities now. Hockey India and SAI have worked extremely hard to ensure that safe environment was created for use at the SAI campus in Bengaluru and we are very fortunate to be in a place where we can start rebuilding our game without keeping anything else in our minds," said Katariya in an official release issued by Hockey India.
She further stressed that players feel very happy as they have spend quality time with their family for 6 months before starting their training at SAI.
She also added that we are trying to get our groove back slowly and steadily as most of us didn't practice for six months which is usually a huge time gap for a professional hockey player. Indian women's team have performed exceptionally well in last few years and due to which they are able to break into top 10 of FIH World rankings.