Yuvraj Singh's Career Moments: One of the best limited over's batsmen, Yuvraj Singh has put curtains down on his International Cricket career on Monday. The Southpaw has played as many as 304 ODI matches, scoring as many as 8701 runs at an average of 36.55.
India's seventh highest run-scorer in the ODI cricket, Yuvraj Singh has always stepped up in big moments, helping his nation win big tournaments on a number of occasions. Here's look at some of the unforgettable moments in Yuvraj Singh's career:
Yuvraj Singh's Career Best Five Unforgettable Moments
#1. Yuvraj Singh made his debut in the ICC Knockout Trophy against Kenya
Owing to an impressive show in Under-19 World Cup, Yuvraj Singh was selected for the ICC Knockout Trophy, held in 2000. He made his debut in the match against Kenya on October 3, 2000, though, he didn't get to bat in that match. Come the next game, Yuvraj Singh played a sensational knock of 84 runs off 80 balls to guide India to a respectable total of 265 runs in 50 overs. India won that match by 20 runs.
#2. Natwest Series Final: Yuvraj Singh's 69 guides India to Victory
At a time, when Indian batting heavily relied on Sachin Tendulkar, Saurav Ganguli and Rahul Dravid to win matches, Yuvraj Singh played a match-winning 69 run knock in the NatWest Series Final to seal an epic victory. Chasing a mammoth 326-run total, India had lost 5 wickets at 146, including the wickets of Sachin Tendulkar, Saurav Ganguli, Rahul Dravid as the fans were on course to leave the Lords' ground.  However, two youngsters in the form of Yuvraj Singh and Mohammad Kaif, then, put on an unbelievable 121-run partnership for the sixth wicket only to help remove his shirt in the end at Lords.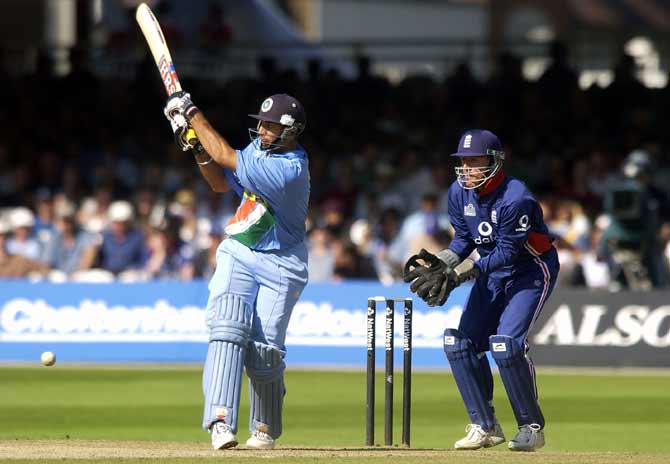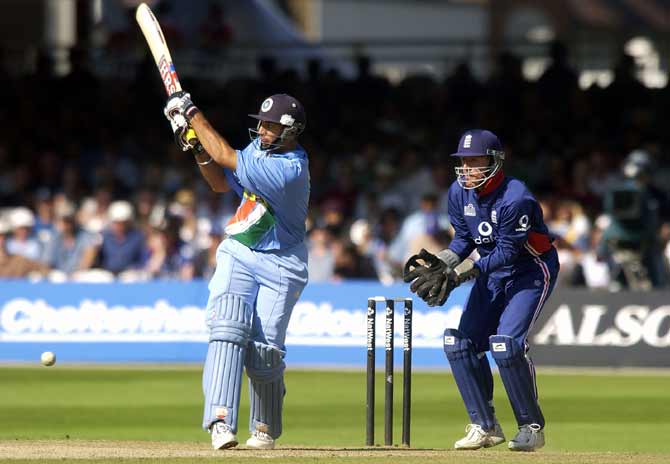 #3. ICC World Cup 2007: Six Sixes in an over to Stuart Broad
It was November 19th, 2007, a young Stuart Broad was up against a fuming Yuvraj Singh in the 19th over of the first ever T20 World Cup. The left-hander, struck him to all parts of the ground, hitting six sixes in six balls for the first time ever in T-20s.
With that, he became the first Indian and second overall player to achieve the feat in International cricket. Herschelle Gibbs was the first player to hit 6 sixes in an over. He talked Daan van Bunge of The Netherlands, all around the park at St.Kitts in the 2007 World Cup.
#4. 70* Off 30 Balls in 2007 T20 World Cup Semi-Final against Australia
Unarguably, this was one of the best innings of Yuvraj Singh of all time. In a must-win game, India was struggling at 41 for 2 after 8 overs. What followed was a gem of an innings by Yuvraj, who notched as many as 70 runs in just 30 deliveries, including five fours and five sixes. He single-handedly took India to a mammoth 188 run total in 20 overs only to hand India a 15-run victory in the end.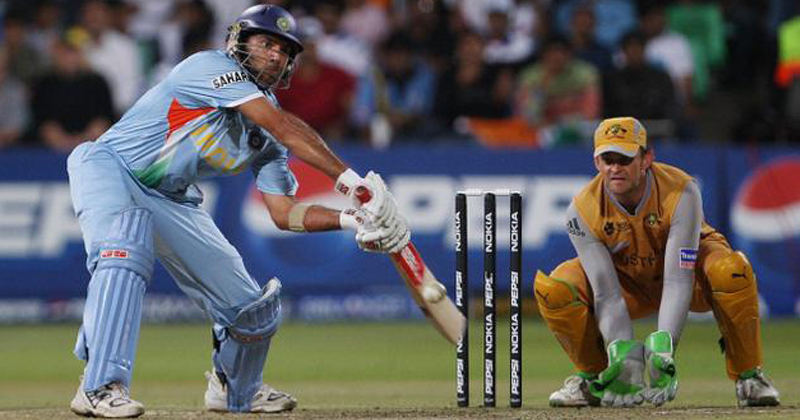 #5. Player of the Tournament in the 2011 World Cup – Yuvraj Singh
2011 Word Cup perhaps saw the best of Yuvraj Singh. A man of big moments – Yuvraj Singh fired on all cylinders in the perennial tournament. The Southpaw had scored as many as 362 runs at a jaw-dropping average of 90.50, including one century and four half-centuries in addition to picking up 15 wickets.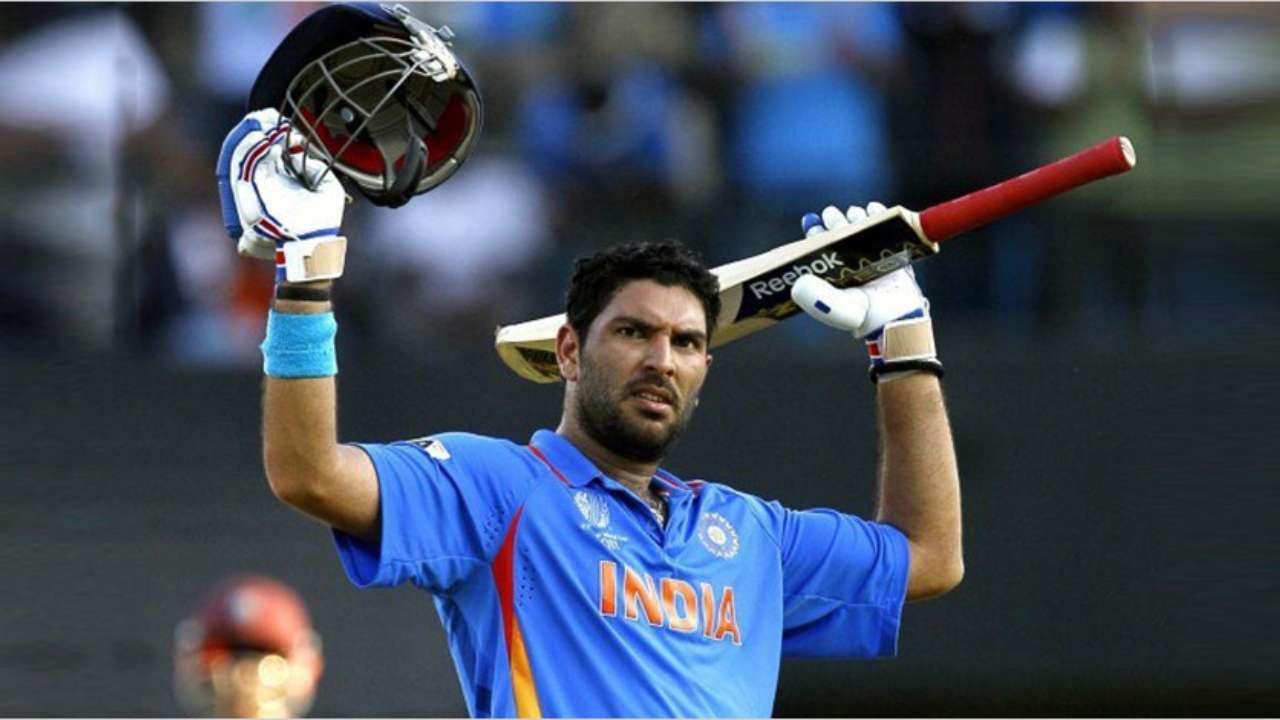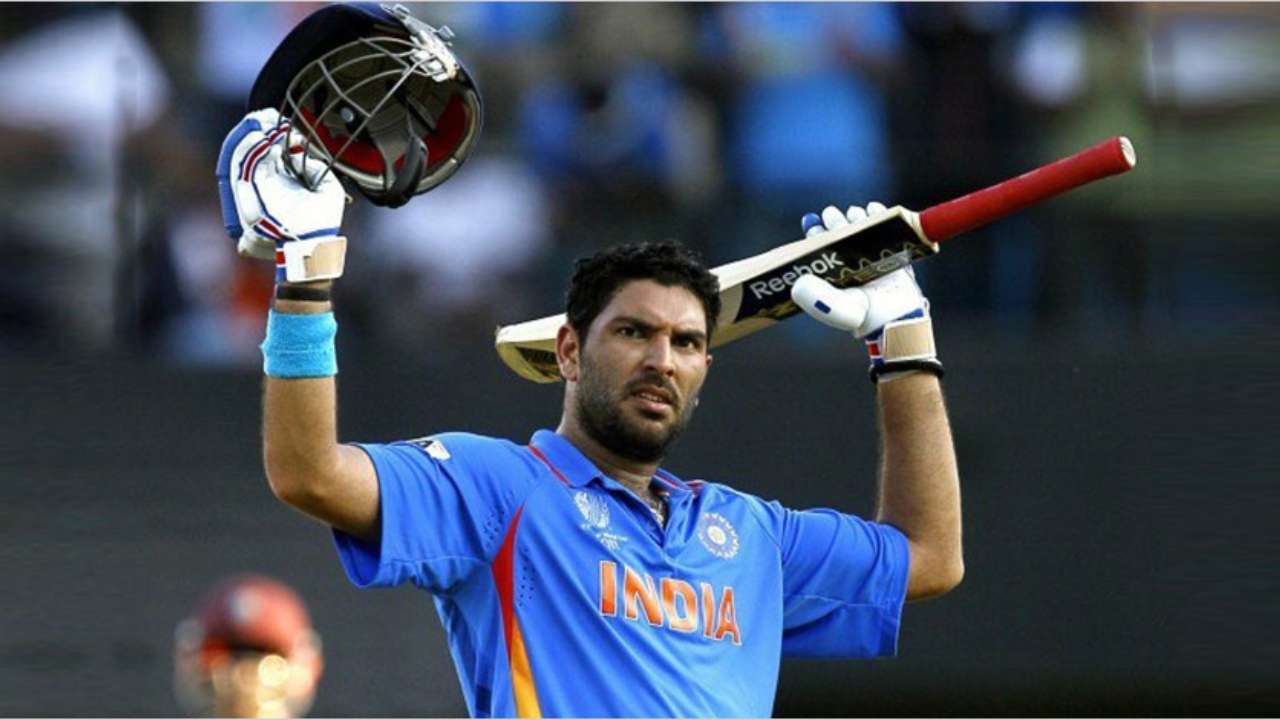 One of the most dangerous and prolific middle-order batsmen, Yuvraj Singh will be remembered for many more years to come.
Also Check:-