The rising star of the England cricketer team, Jofra Archer, never shies away from displaying his comical side on social media. Even for spreading awareness on the importance of staying indoors to control the transmission of the coronavirus, the young cricketer did so by tickling the funny bones of his fans.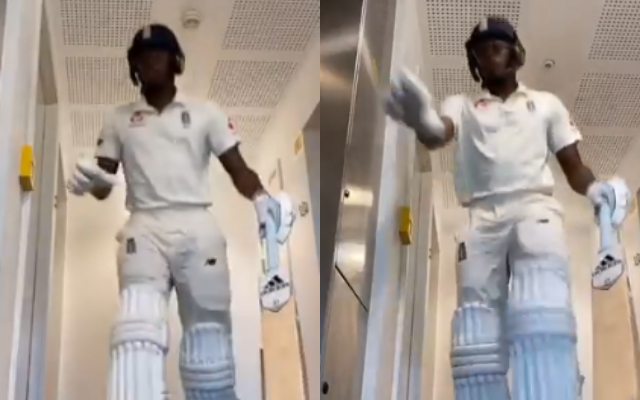 The bowling all-rounder made a gut-busting TikTok video of himself in England's Test attire and can be seen carrying a bat, stepping out of his room but soon fled after realizing the country was in lockdown.
England is under complete lockdown and following strict rules of quarantine to stop the soaring cases of the virus.
The video was shared on the twitter handle of @ESPNcricinfo saying "Stay indoors @JofraArcher"
Stay indoors @JofraArcher ?

(via jofraarcher03 / TikTok) pic.twitter.com/quR6gDHY4E

— ESPNcricinfo (@ESPNcricinfo) March 25, 2020
Archer garnered a lot of attention a couple of days back for his "future predicting" tweets after a fan shared one of his old tweets on the social media platform which was quite relatable to a current decision taken by the Indian government on lockdown amidst the coronavirus outbreak.
He made news last year for delivering a terrific performance for the England team in all formats of the game and his contribution to winning the team the ICC World Cup 2019. He bowled in the super-over in the final match against the New Zealand team after it ended in a tie.
The player made his One Day International debut against Ireland in 2019, and Test Debut in the same year against Australia, and has played 14 ODIs stumping a total of 23 wickets, 7 Tests and a single T-20 match.
The 24-year old pacer was a part of the Rajasthan Royals team last year. But this year the 13th Edition of the IPL is doubtful to happen with the escalating crisis posed by the pandemic, the Board of Control for Cricket in India (BCCI) is yet to take a final call on the tournament.
Please follow and like us: