There are several people who are crazy about football and there are people who are interested to know about the women's participating in sports. If you are curious to know about the facts associated with England women's football Team,then here is what you need to know:
England Women's Football Team | History & Facts
England women's National Team has been commanded by the Football Association since 1993.In the early 20th century women's grew up as rapidly as men's football and became the deeper root then might be expected. Some reports said that women's football match watched by the single men, who came here to pick out bride potential bride according to her performance. By the late 19th century, women's led their team to the next level with their outstanding productivity.
In 1970, Harry Batts organized an independent team that competed in the FIEFF European cup and her team also participated in two FIEFF world cups held in Italy. On 5 December 1920 FA moved to ban women's team. While the women's are allowed to play sports, but they were reduced to doing at the recreational level.  In 1922 under the instruction from FA, but they are able to take pitch at the United State they paled men's team. After seeing the  efforts of women towards football, finally, the FA end the restriction and officially welcome England women's team.
In August 2104 England women's team qualified for the third successful world cup and won all ten matches. England played the  first international match at Wembley stadium. However, England had failed to defeat Germany and lost the  match by 3-0. England qualified for the UEFA women's Euro in 2017 and won all the tournaments.
Competitive Records: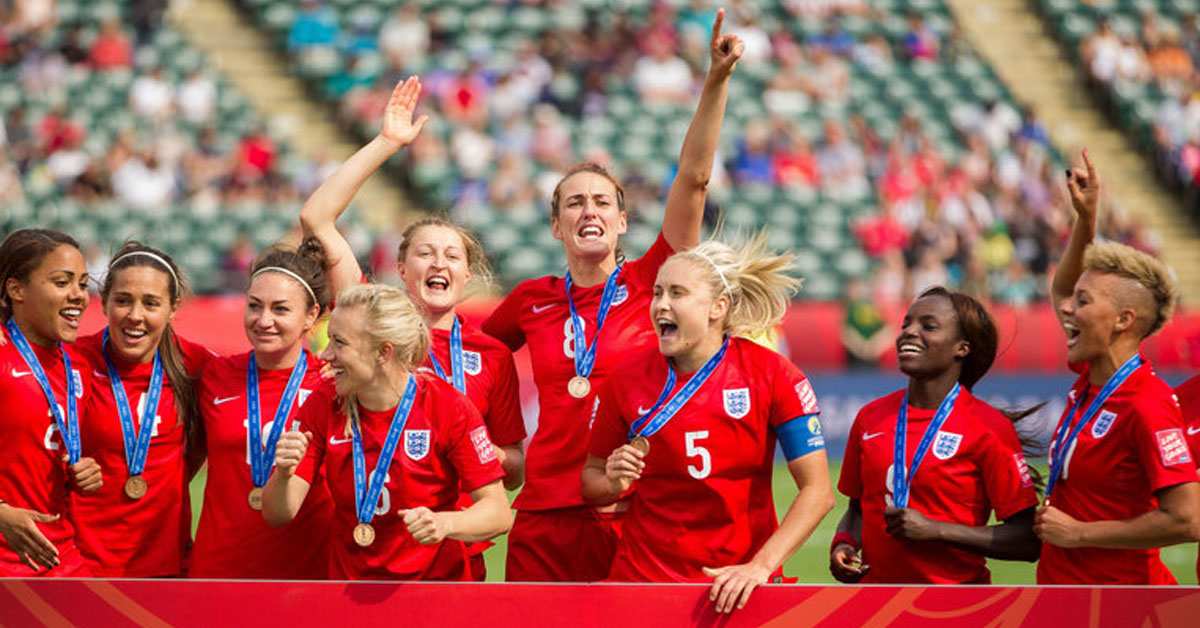 England has appeared for the FIFA women's world cup and qualified four times. The England team reached the quarter final stage three times ,but losing the match against Germany, United states and France, but won the  bronze medal for the first time. In 1984 England entered the UEFA championship, reaching the final that year and in 2009. There are total six occasions, in 1989, 1995 and 2017, England has reached in the  finals,but lost in 2001, 2005 ,2013.
Olympic Games:
As a country does not have its own National Olympic Committe so it's not able to participate in the Women's Olympics games. Though, in 2012 the team has played for the Great Britain women's football team.
Five Most Capped Players of 

England Women's Football Team
#1 Karen Louise Bardsley
Karen Louise is an American footballer, she was born in California on 19th October 1984. She attended the California Univeristy for graphic design. Her sport career began from Cal State Fulletron Titan's women's soccer club, where she impressed everyone with her outstanding performance and named with Big West Conference goalkeepers of the year". Apart from student-athlete history, she moved herself and decided to represent England, She made her debut in 2003 UEFA Women under 19 championships after that she transferred to senior positions in 2005. From 2011 to 2013 England kicked out in many matches. At the 2015 Women's world cup England beats Norway women's football team and Badely become the first senior England women's team who wins the knockout match. In 2017 according to the report due to inflammation and serious injury she  didn't take any further part in the tournaments.
#2 Mary Alexendra Earps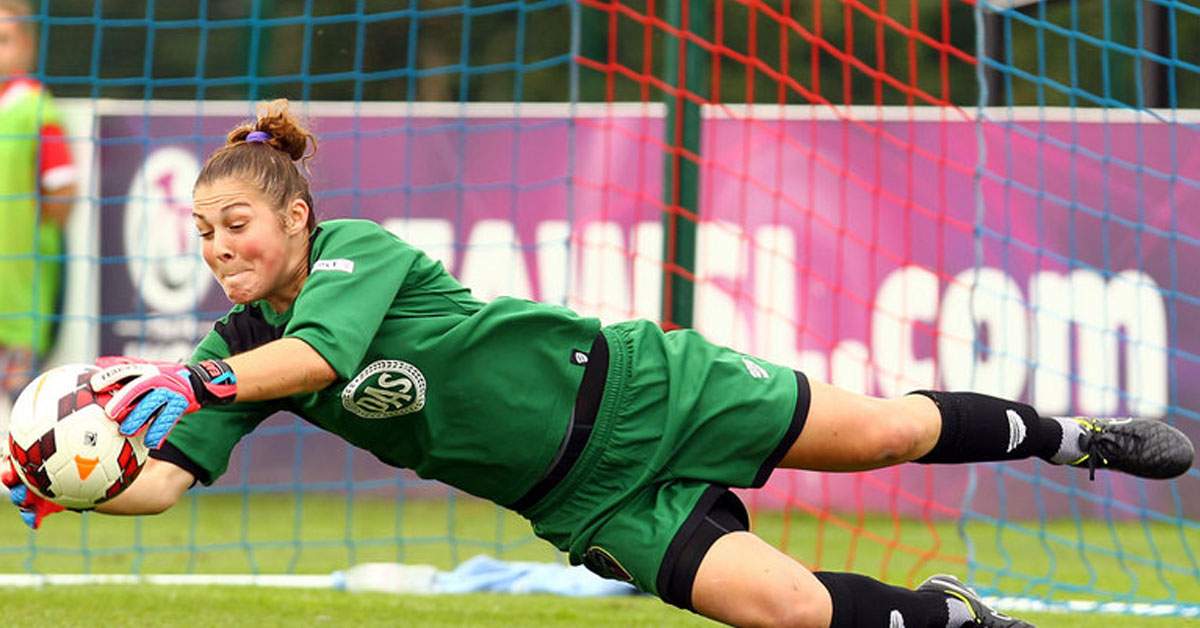 Mary Alexendra was on 7 march 1993,she is an English footballer who plays as a goalkeeper for VFL. She made debut at the age of 17 and that time she played for the FA WSL club. Technically her career has started at the age of 18 when Doncaster signed for FA WSL and she began to play regularly and joined Coventry city during off season. At the age of 19 she represented England the 2012 UEFA women's under 19 championships where she won praise for her outstanding potential performance and in 2013 she awarded with a Gold medal in Kazan.
#3 Carly Mitchell Telford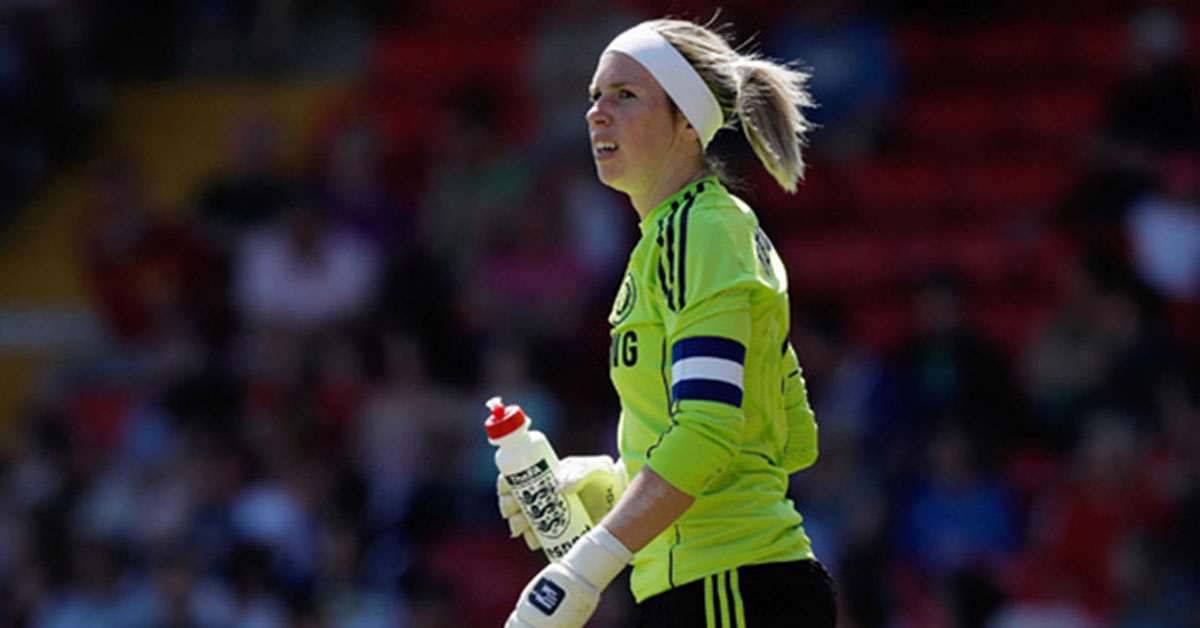 Carly was born on 7 July 1987 she is an English goalkeeper from County Durham. In 2007 she almost becomes a potential player and joined Leeds. After an impressive performance, she was named player of the match 2008. In 2018 he started and performed strongly as an unattached player in the England squad. In 2011 she appeared in Chelsea Ladies and where she praised by her coach. In December 2013 Carly left Chelsea and signing for Notts County ahead of the 2014 FA. In 2015 she was suffering from shoulder injury so she refused to play FIFA and Nott Country moved rapidly to sign Lizzie as a replacement.
#4 Lucia Roberta Tough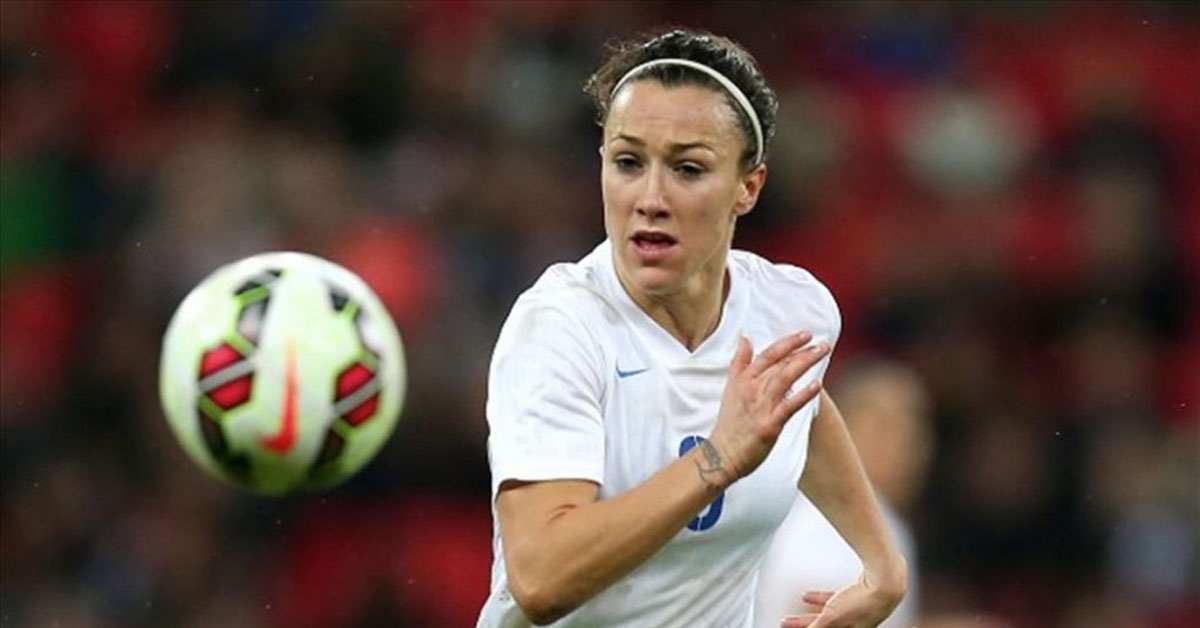 Lucia is an English footballer, born on 28 October 1991 who represents England French club Olympique. Lucia began her career at the age of 12 and when she turned in 16 joined the senior team. Lucia appeared in 2007 was gratitude with Manager's player of the year. In 2009 she became finest play so she appeared FA women's cup finals. After that she went to North Carolina, where she studies and won championships scholarship from coach Anson. She returned and joined the  Tar heels Varsity team and impressed everyone with her versatile performance and she became the first British player to win the  NCCAA cup in 2009. She made her debut as a senior player in the England team on July 2013 and scored the first England goal on 14 July 2014. Earning so many goals and keeping the work up.
#5 Fara Willams
Williams is an English football player, born on 25 January 1984, and is one of the greatest center midfielder in the England national team. Williams attended school and joined Chelsea ladies at the age of 14, during following season she won many prizes. Her career started from the Chelsea the she reached into Charlton Athelic in 2001. The best achievements in her early of his career are, winning the premier League Cup in 2008 and FA championship club 2010. Williams was a top scorer with the seven goals during qualifying for the FIFA Women's World Cup. At the final she headed the first goal draw with Mexico and getting victory over Japan. On 3 August 2014, Williams surprised everyone with her performance and became the most capped player in the history. Williams also gave crucial goal to the team and defeat Germany and secured bronze medal.
Also Check : Top 10 Best Left Footed Football Players in the world