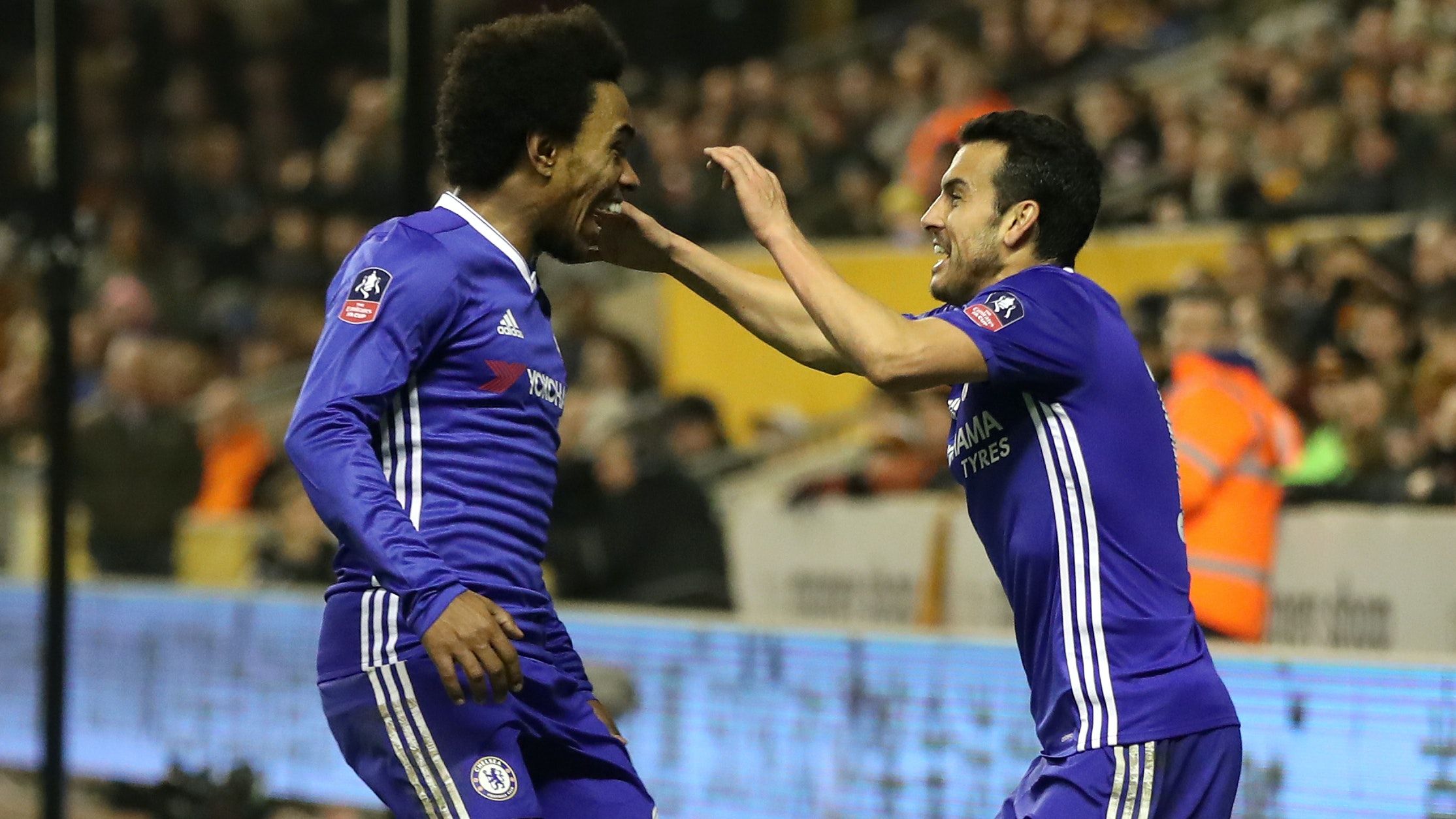 Chelsea FC has decided to sign a short-term contract extension with the wingers Willian Borges and Pedro Rodrigues for the rest of 2019-20 season on Wednesday. 
The duo was set to leave the club after their contract would end by June 30 this month. However, both the players have also agreed to sign the short-term contract until the end of the season in order to help play a part in Chelsea's domestic season run. That means that the forward pair will now be available for the club's remaining fixtures of Premier League, FA Cup and Champions League fixtures.
An update on the contract situation of Willian and Pedro… ?

— Chelsea FC (at ?) (@ChelseaFC) June 23, 2020
As a result of the global pandemic, many players have suffered from their current contracts with their respective clubs coming to an end, Premier League clubs unanimously assented to the have a short-term contract extension with the players whose deals' were supposed to expire at the end of this month.   
"Willian and Pedro were among those affected, and they and the club have now mutually agreed to extend contracts until the finale of the current season.
"It means they will be available for our remaining Premier League fixtures in 2019/20, as well as any future involvement in the FA Cup and Champions League." the official statement released by the club read. 
Neither of the forwards will be able to join the new team until the transfer window opens at the end of July. However, Pedro has agreed on moving to Roma by signing a two-year contract with them, while Willian's future still remains in doubts. 
Willian has featured in 38 matches for the club this season, netting seven goals while Spain's Pedro has managed to have just 18 appearances this season, owing to the persistent injuries. 
Chelsea last played against Aston Villa on Sunday, defeating them by 2-1 in where Willian started for the visiting side while Pedro out as an unused substitute.