Patal Lok a new web series on Amazon Prime which has gripped a lot of eyeballs as the storyline is great and with the way every character has performed in the series is simply outstanding.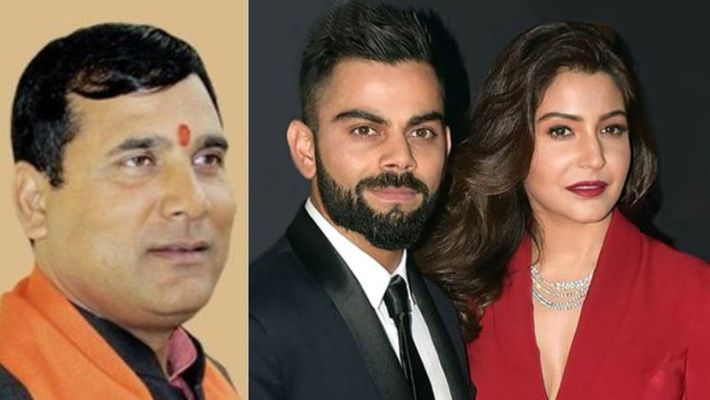 As the series has an amazing twist and turns and it is one of that series where if you miss a scene for five minutes you will not be able to connect with the story as every scene is so well written and connected that you cannot afford to lose a particular scene.
Amid all the success this series has landed a new controversy and it has been raised by BJP Mla Nandkishor Gurjar has filed a case against Anushka Sharma for using his picture without his consent in the series.
A police case has been filed against Bollywood actress and producer Anushka Sharma under National Security Act for creating a communal stir in the society. He went one step ahead as he advised Virat Kohli to hand divorce to his wife for the allegation.
He also spoke to newsroom post where he said no individual is bigger than any country thus he wants Virat Kohli to hand over divorce to Anushka Sharma as that will send a clear message to the entire country.
"Desh se koi bada nahi hai. Virat Kohli desh ke liye khelte hai aur desh bhakt hai. Unhone Anushka ko turant talak dena chahiye," he said.
The BJP leader has taken these allegations so seriously that he has approached the Ministry of Information and Broadcasting, Prakash Javdekar to stop the streaming of the web series on the OTT platform due to allegation against the series and also against the producer.
Amid all the allegations Anushka Sharma and Virat Kohli are staying indoor amid lockdown and have not passed any comment on it.