Best Fielders in CPL
The Caribbean Premier League (CPL) has a good share of talented players over the period of year's right from the best batsmen, bowlers, wicketkeepers and fielders. There are a bunch of outstanding batsmen and bowlers on the list. However, there are very few who are prolific fielders. Every singles count, especially in the limited over games.
It is very crucial to save every run, every boundary, as there have been instances where a team has lost a vital game merely because of one run. Saving runs is more of the fielding thing, it is very important for every fielder out there to protect as many boundaries as possible.
Best Fielders in CPL: Here we list down the top 5 fielders in the Caribbean Premier League who have turned a fortune with the help of their fielding.
1) Kieron Pollard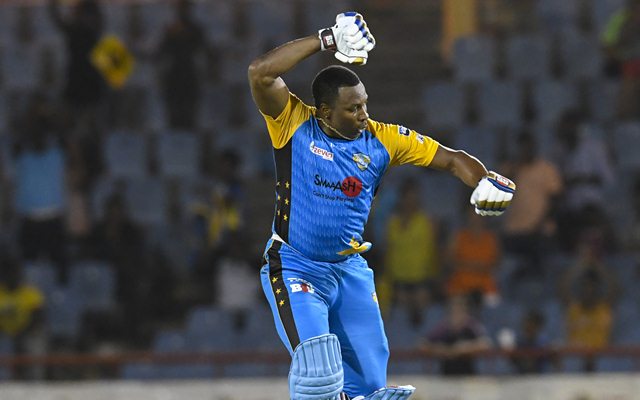 Pollard happens to be one of the most sought after players in the shortest form of the game. The West Indies charm has caught several important knocks and helped his team to win in many matches. He was always relied on by his team to catch the balls sharply especially on the boundaries.
Many of his catches have been signed and sealed as remarkable. If the statistics are concerned, in over 70 matches he played in CPL, Pollard has 53 catches and five run-outs in his name.
2) Denesh Ramdin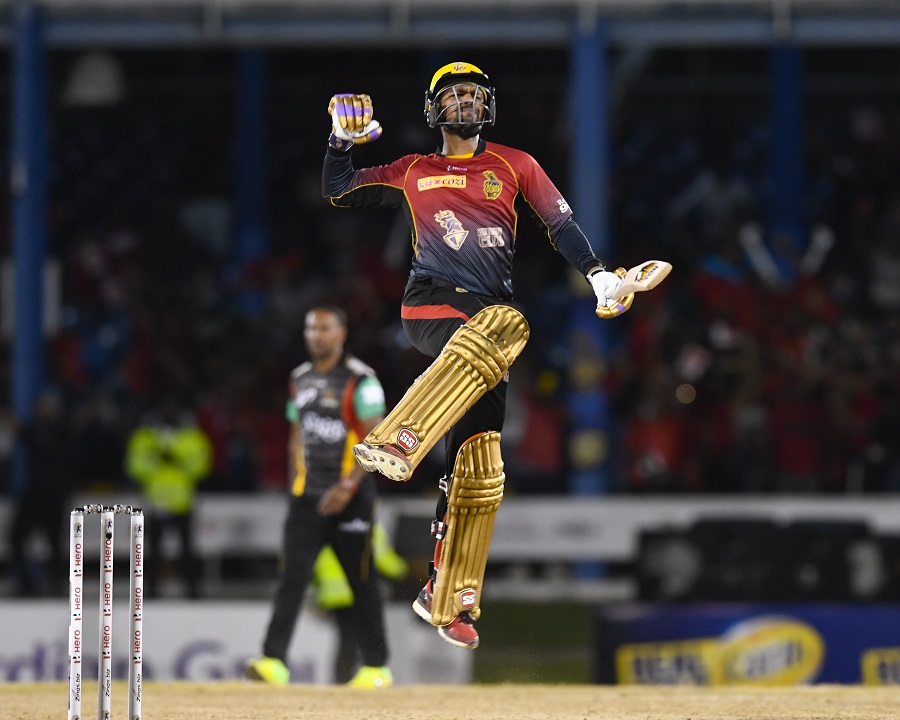 West Indies, Denesh Ramdin's talent as a prominent wicket-keeper and batsman has never been in doubt. He has done complete justice to his talent so far. Regarded as one of the best wicket-keeper his fielding skills are par excellence. Ramdin, originally began as a fast bowler at the age of 13, but later gave up to concentrate entirely on his wicket-keeping. And as they say, hard work pulls off, Ramdin shone brightly and led both Trinidad & Tobago as well as the West Indian Under-19 side before being selected in the national squad at a mere age of 19.
Ramdin was signed up by home-based franchise, Trinbago Knight Riders, for the 2017 edition of the CPL and he played a terrific role in their title victory, chipping in with match-winning contributions in several games. He has been crucial for the fielding part of the innings. In a total of 76 matches he played, he has 40 catches, 9 run outs and 17 stumping's so far. Probably one of the best figures in the history of CPL best fielders category.
3) Nicholas Pooran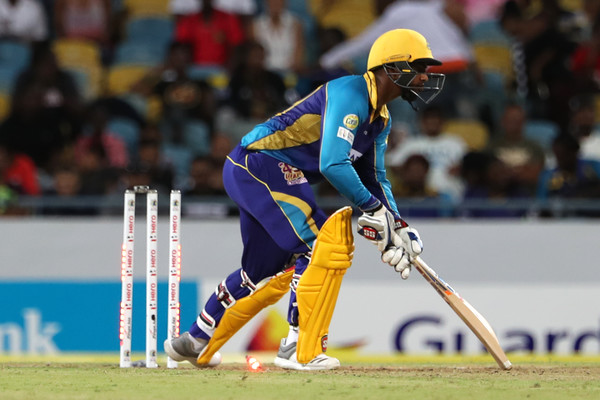 A West Indies, left-handed stylish batsman, who also has an upper hand and can play as a wicketkeeper is truly a keeper for any team he plays for. When Nicholas Pooran started his career, he was a child prodigy has his first major claim to fame was at the age of 16 at the 2013 Caribbean Premier League, where he was signed up for Trinidad Red Steel and with that he became the youngest ever player to play in the CPL, as terrific as it may sound, Pooran lit up the pitch in his first match itself with a stunning 54 off just 24 balls.
After an outstanding performance in his debut, there was no turning back for young Pooran as he only went on to become one of the best fielders in CPL, courtesy his backup wicket-keeping skills. He has 40 catches in 60 matches, with 2 run-outs and 8 stumping's, which makes him third-best in our top 5 best fielders in the history of CPL.
4) Andre Russell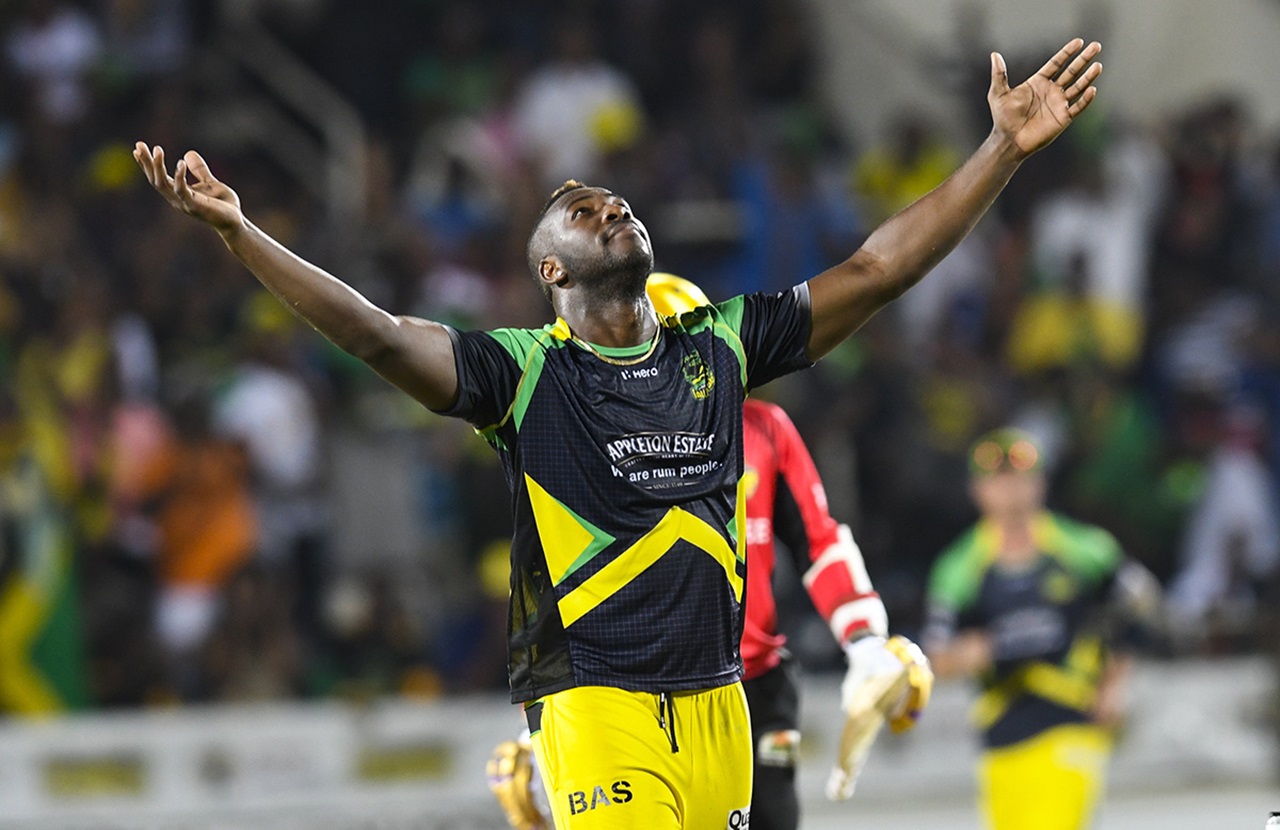 Who wouldn't recognize this name? This player never fails to impress. Whether it's his batting or his fielding he does what he does the best, playing just as stunning as he could. The attacking all-rounder from the Caribbean, Russell is one of the most amazing talents at the Caribbean Premier League.
He has proved his mettle time and again with masterful batting and bowling performances in the past few seasons for the teams he represented. His fielding is a substantial proof of his famed abilities as an impactful all-rounder. He has had some amazing catches in his name. In 57 matches he plays, he has 37 catches and 4 run-outs. This makes him the fourth fielder as the top 5 best fielders in CPL history.
5) Dwayne Bravo
There are very few players in the modern times who have been celebrated in the way that Dwayne Bravo has been. The major credit goes to the revolution of Twenty20 cricket, the franchise leagues to be specific, played a major role in it but Dwayne Bravo has his own charm, flair, and personality that has been relentlessly serving the means and bringing out the best in Bravo. A street-smart cricketer with both bat and ball, Bravo is also an astonishing fielder.
All these meant that he is one of the best names in T20 Leagues. His fielding abilities have always been the talk of the town. He has catches in his name which was way next to impossible yet made possible by Bravo. Statistically, Bravo has 36 catches so far and 5 run-outs in CPL, which makes him the fifth player to be on the list of top 5 best fielders in CPL.