| | |
| --- | --- |
| Full Name: | Abdul Samad |
| Nickname: | Samad |
| Profession: | Cricket |
| Team: | Sunrisers Hyderabad |
| Batting: | Right-handed Bat |
| Bowling: | Legbreak |
| Date of Birth: | 28th October 2001 |
| Birthplace: | Kala Kot, Jammu & Kashmir |
| Nationality: | Indian |
| Hobbies: | Traveling |
| Mother: | Farzana Kousar |
| Father: | Mohammad Farooq |
| Girlfriend: | Unknown |
| Coach: | Randhir Singh Manhas |
IPL Career
# Batting Career Summary
| Match | Inn | Run | HS | Avg | SR | 50 | 100 | 200 |
| --- | --- | --- | --- | --- | --- | --- | --- | --- |
| 3 | 3 | 40 | 20 | 40.0 | 181.82 | 0 | 0 | 0 |
# Bowling Career Summary
| Match | Inn | Run | Wkts | Eco | Avg | SR | 5w | 10w |
| --- | --- | --- | --- | --- | --- | --- | --- | --- |
| 3 | 2 | 68 | 1 | 11.33 | 68.0 | 36.0 | 00 | 00 |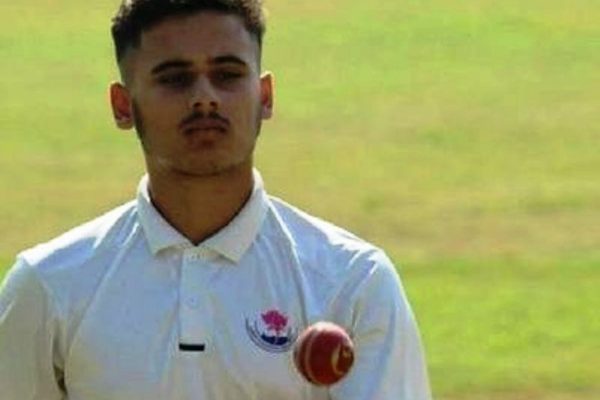 Abdul Samad is hailed from Jammu Kashmir and plays for the state team as an All-rounder. This year, he made it to the cut and is all set to represent the Hyderabad franchise in the Indian Premier League.
The 18-year-old cricketer from Jammu and Kashmir was bought by the Sunrisers Hyderabad for his base price of Rs 20 lakh in the 2020 IPL auction in Kolkata on 19 December.
With just four matches old in the first-class level, Samad has managed to turn heads in his very first season and has made sure that everyone talks about him every time he walks out to bat.
Abdul Samad's Personal Life
Abdul Samad's was born on October 28, 2001, Kala Kot, Jammu & Kashmir. His father was an outstanding Volleyball player.

Abdul's father Mohammad Farooq and mother Farzana Kousar have been proud of their younger son for being the only Jammu and Kashmir player to get selected to play in the 2020 IPL season. Farooq, who himself used to play club level cricket, feels that this is a very big thing for them.
"I am so happy. I always hoped that my child reaches this level. He has reached there. I am happy that he has been given a chance to play in the IPL. I always wanted my children to play cricket," he said.
"I constantly used to give him cricket equipment. He used to play in the park during his childhood. He has done a lot of hard work and his effort has finally paid off," he added.
Abdul Samad's First-Class Career
In the four first-class matches that he has played so far, he has scored 370 runs at an average of 74.00, which includes two centuries and as many fifties.
His unbeaten 72-ball 103 against Assam was something that would be unforgettable for both the sides. Followed by another 75-ball 128 against Jharkhand, which helped the Jammu and Kashmir team register an innings win.
According to his mentor and legendary All-rounder Irfan Pathan "From the first day that I saw him, I always believed that Samad was a match-winner for us. We asked him to open in the shorter formats as we thought that his aggressive intent would help us with rollicking starts up front."
"For Ranji Trophy, we opted for a more conservative approach and decided to bring him after three or four wickets were down. In these four matches alone, he has shown his abilities by scoring 70-ball 100s."
The former Indian all-rounder also believes that Abdul along with one other player can reach the top level of cricket.
"Trust me, he is one of the two players from the current J&K squad with the ability to represent India… the other being Rasikh Salam," he added.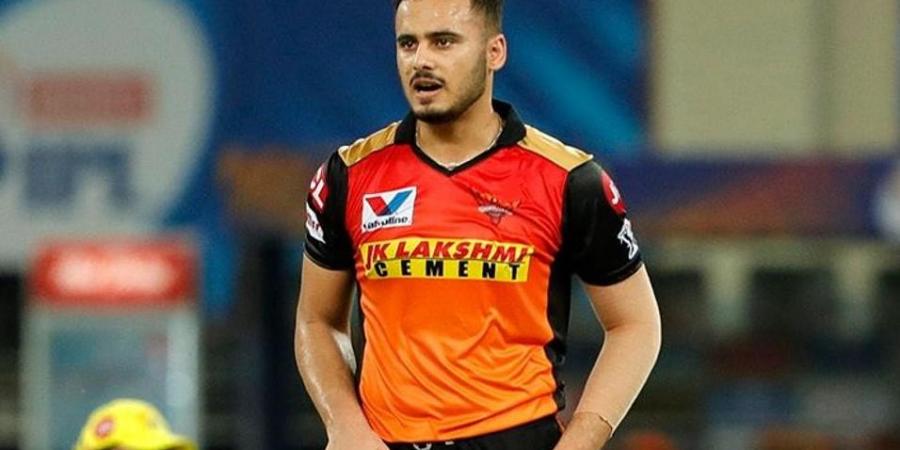 Abdul Samad getting picked up at the base price of Rs 20 lakh has only boosted the-18-year old cricketer's confidence and helped him play the way he has played in the two first-class matches post the auction.
"I don't read too much into all this. The Sunrisers Hyderabad franchise saw potential in me, which is why they have selected me. But I will have to admit that it did play a part in the way I played in these last two matches. My confidence got a massive boost."
Abdul Samad's Achievements
Scored 5 fifties for J&K at U16 and U19 level.

Scored 68 off 53 balls against Gujarat in Vijay Hazare Trophy 2019-20.

Scored 78 in J&K's Ranji win against Maharashtra.