ODI cricket is a different challenge altogether, the batsman has to watch the ball, adjust to the conditions and maintain a balance between the attack and defense. In ODI cricket the biggest measure to judge the consistency is the average of the batsman.
Usually, 40+ average is considered as a benchmark of consistency during the millennium, but the yardstick is uplifted to 50+ in modern times.
When it comes to India West Indies rivalry the batting level reaches a new zenith all together.
Let's take a look at the top 5 players with the highest average in ODI:-
Virat Kohli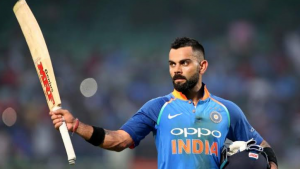 As expected Virat Kohli again tops the list of the cricketers with the highest average against West Indies in ODI. The modern-day run machine averages 60+ in ODI, but the modern master has scaled his performance to a new level all together against West Indies chopping their bowlers like vegetables. Virat Kohli has played 29 ODI's against West Indies so far and has scored 1768 runs at an average of 80.36.
Shreyas Iyer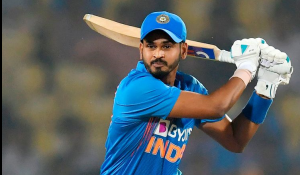 Shreyas Iyer off late is seen as a permanent solution for number 4 position in the Indian squad. His wide range of strokes and the ability to smack the ball from the word "Go" makes him lethal. He has a cool head over his shoulders and is blessed with a robust technique to combat both pacers and spinners as well.
Shreyas Iyer has featured in 9 ODI till date, but the batter has enjoyed enormous success against West Indies. He has played 3 ODI against West Indies and scored 136 runs at an average of 68.00.
Ramnaresh Sarwan
It has been 6 years when West Indies batting backbone Ramnaresh Sarwan bid adieu to international cricket, but still, his records are been chased by young pedigree. He has been the backbone of West Indies for almost two decades across all formats and has established himself as a synonym of consistency.
India has been his favorite opposition in his career, he has piled up a mountain of runs against India before hanging his boots.
He has played 24 matches against India and scored 1136 runs at an average of 66.82.
Carl Hooper
Carl Hooper was also known for his effortless striking against India spanking the Indian bowlers out of the park at an amazing strike rate. The middle-order batsman and off-spinner, known for his lazy elegance may have failed to live up to everyone's expectations with the bat and ball, but have enjoyed huge success against India in all departments of cricket.
He has played 26 matches against India and scored 835 runs at an average of 64.23, which is way more than his overall average of 35.34.
Rohit Sharma
Rohit Sharma has made a habit of registering his name in the cricket annals after every match. His name in the list of players with the best average in India West Indies is just another feather in the cap.
The Mumbaikar is going through a purple patch in his career and is slaughtering every opposition with ease. West Indies has recently faced a humiliating T20 series defeat against Afghanistan and is at an all-time low. On the other hand, India is fresh after registering a series victory over Bangladesh.
Rohit Sharma has always risen to occasion against the mighty West Indies and looking at his current form they will look improve his run tally against West Indies this time around.
He has played 25 ODI against West Indies so far and scored 1082 runs at an average of 63.65.