Tintu Lukka is a Track and field athlete who specifically participates in the middle distance running events. The national record holder has represented India twice at Summer Olympic Games in 2012 & 2016. She also owns numerous awards including Arjuna Awards for her stellar contribution in sports. Tintu Lukka is a talented athlete who has aroused from the "God's Own County", Kerala, and made India proud by decorating herself with medals.
EARLY LIFE: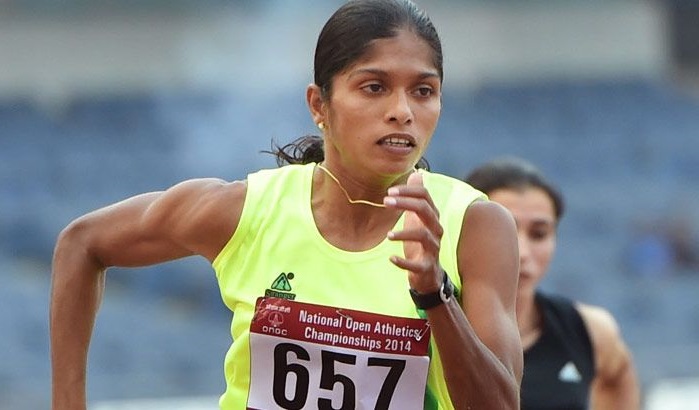 Tintu Lukka took up athletics professionally on her mother's advice. Inspired by her, she tried her hands on sports and gradually developed an unceasing interest. As a kid, Tintu walked to school which was 5 kilometers away from her house. Her teachers later convinced her to join Usha School of Athletics where she was trained by the renowned athlete, PT Usha.
Tintu Lukka made headlines when she bagged a medal at 2008 Asian Junior Athletics Championship in Jakarta for 800 meters race. Since then, Tintu has successfully broken many records, earning several medals for her homeland.
Personal Life: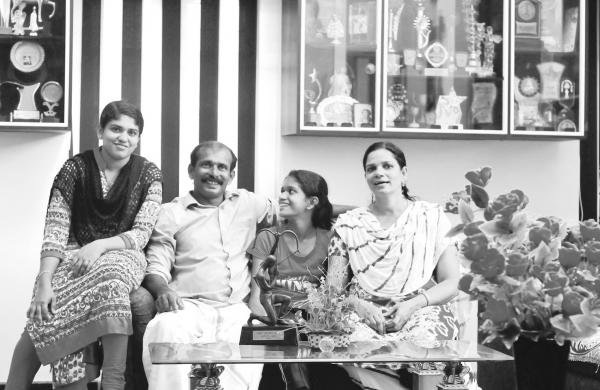 The 30 years old athlete was born in Kannur district, Kerala. She belongs to a small village named Valathode. Her father's name is Lukka, while her mother Lissy was a state-level long jumper. Angel Lukka is her only sibling. Tintu has completed her education from St. Thomas High School, Karikkottakary.
Being an athlete herself, Tintu's mother has always supported and inspired her in her journey of becoming one of the most well-known athletes in the nation. Her school teachers too had always encouraged Lukka to believe in her talents and skills.
Lukka took admission in the P T Usha School of Athletes, Koyilandy. P T Usha's instructions and Lukka's efforts helped her to earn a silver in her first International competition at the Junior Asian Athletics Championships.
PROFESSIONAL LIFE:
After earning a silver medal in her first international competition in Jakarta, Lukka competed at Commonwealth Games in 2010 where she clocked 2:01:25 and secured sixth position. Besides Lukka's failure, her coach supported her & told the media that the huge crowd made her student lose her concentration.
After her attempt at Commonwealth, Lukka earned a bronze medal at the 2010 Asian Games in track & field competitions. Her disappointing performance in Commonwealth helped her to train more and come back with a bang at The Asian Games. Although Lukka started off well, she lost her pace in the last 50 m and completed with a clock timing of 2: 01:36 seconds.
In 2010, Tintu was clocked 1:59:17 at Continental Cup and she successfully broke the national record of Shiny Wilson in 800 meters event of 1:59:85.
An epitome of hard work, Luka never let her situations stop her to achieve what she wanted to in her life.
Tintu has faced many ups and downs in her professional front but never gave up and overcame every obstacle she faced in her life.
AWARDS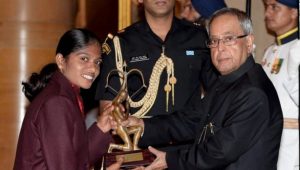 ACHIEVEMENTS
NATIONAL GAMES
Gold: 2015, Kerala: 800 meters
Gold: 2015, Kerala: 4*400 meters relay
ASIAN JUNIOR ATHLETICS CHAMPIONSHIPS '
Silver: 2008, Jakarta: 800 meters
Bronze:2008, Jakarta: 4*400 meters
ASIAN CHAMPIONSHIPS
Gold: 2013, Pune: 4*400 meters relay
Gold: 2015, Wuhan: 800 meters
Silver: 2011, Kobe: 4*400 meters
Silver: 2015, Wuhan: 4*400 meters
Bronze: 2011, Kobe: 800 meters
Bronze: 2013, Pune: 800 meters
ASIAN GAMES
Gold: 2014, Incheon: 4*400 meters relay
Silver: 2014, Incheon: 800 meters
Bronze: 2010, Guangzhou: 800 meters
OLYMPICS: 29th position: 2016, Rio de Janeiro, Brazil: 800 meters
TINTU LUKKA's PERSONAL INFORMATION
Name: Tintu Lukka
Nickname: Tintu Lukka
Sport: Running
Events- 800 meters
Coach- P T Usha
Father's name: Lukka
Mother's name: Lissy Lukka
Sister's name: Angel Lukka
Height: 157 cm (5'1")
Weight: 50 kg (110.23 lbs)
Eye colour: black
Hair colour: black
Date of birth: 26 April 1989
Age: 30 years
Birth place: Valathode village, Kannur district, Kerala, India
Zodiac sign: Taurus
Nationality: Indian
Hometown: Kerala
Religion: Christian
TINTU LUKKA's CONTROVERSY
Lukka family were in headlines when they raised a statement against legendary athlete P T Usha. Tintu's uncle (her guardian) and her family alleged that Usha School of Athletics is actually a business center. Many allegations were put forward by Lukka family and exposed her unfavorably. P T Usha, who is the coach of Tintu, also came forward and gave clarifications for the same.
NET WORTH OF TINTU LUKKA
The estimated net worth of Tintu Lukka is approximately $100K-$1M
SOCIAL MEDIA HANDLES OF TINTU LUKKA
FACEBOOK- https://www.facebook.com/Tintu-Lukka-221667244622113/
INSTAGRAM- NOT ACTIVE
TWITTER- NOT ACTIVE