Sathi Geetha Biography: One of the professional runners, Sathi Geetha, represents India in the 400 m and 4*400 m relay event.
Sathi has represented India in various national as well as international competitions.
Though Sathi Geetha is not a household name, she has bagged some significant titles with her exceptional performances.
EARLY LIFE
The runner started her athletic journey from a small village named Palakollu.
She overcame a lot of hurdles before reaching the place where she is today.
PERSONAL LIFE
Sathi Geetha was born on 5th July 1983 in Palakollu, Andhra Pradesh, India.
She belongs to a small middle class & Telugu Hindu traditional family.
She completed her studies from the A.S.N.M. Government College in Palakollu.
PROFESSIONAL LIFE      
In 2005, Sathi Geetha earned a gold medal in the 4*400 m relay and a silver medal in the 400 m event at the Asian Championships held in Incheon.
In 2004, Sathi finished 7th in 4 x 400 m relay at the Summer Olympics. Geetha competed along with her teammates Chitra K. Soman, K. M. Beenamol and Rajwinder Kaur.
The Summer Olympics 2004 held in Athens & the women's 4×400 m relay was some of the major events of Sathi Geetha's athletics journey.
In 2006, the runner further achieved a gold medal in the 4*400 m relay at the Asian Games held in Doha.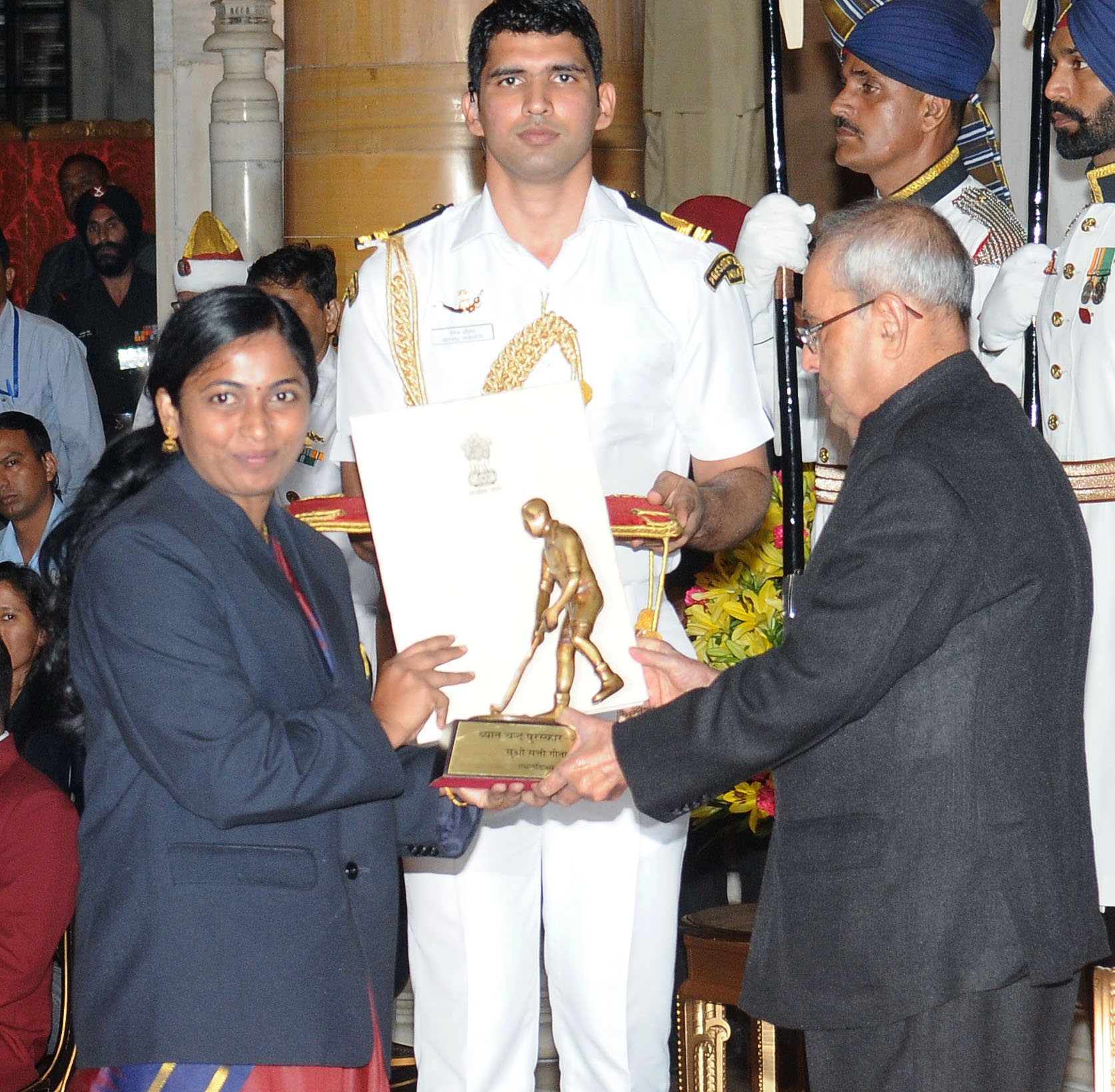 AWARDS
Dhyan Chand Award for Athletics
ACHIEVEMENTS
ASIAN GAMES
Gold: 2006, Doha: 4*400 m relay
ASIAN CHAMPIONSHIPS
Gold: 2005, Incheon: 4*400 m relay

Silver: 2005, Incheon: 400 m
PERSONAL INFORMATION
Name: Sathi Geetha    
Nickname: Sathi Geetha    
Sport: Athletics    
Events: 400 m & 4*400 m relay  
Country: India
Father's name: NOT AVAILABLE
Mother's name: NOT AVAILABLE
Coach name: NOT AVAILABLE
Height: 156 cm (5 ft 1 in)
Weight: 52 kg (115 lbs)
Eye colour: Black
Hair colour: Black
Date of birth: 5th July 1983 
Age: 36 years
Birth place: Palakollu, Andhra Pradesh, India
Residence: Palakollu
Zodiac sign: Cancer
Nationality: India
Hometown: Andhra Pradesh
Religion: Hindu  
CONTROVERSY
Apart from her awards, achievements, and performances, Sathi Geetha has never been a part of any controversy.
NET WORTH OF SATHI GEETHA     
The primary income & net worth of Sathi Geetha come from her sporting career.
SOCIAL MEDIA HANDLES OF SATHI GEETHA     
FACEBOOK– NOT AVAILABLE
INSTAGRAM– NOT AVAILABLE
TWITTER– NOT AVAILABLE