Indian tennis star Sania Mirza returned to the tennis court with a win on the WTA circuit to enter the women's doubles quarterfinals alongside Nadia Kitchenok of Ukraine at the Hobart International tournament.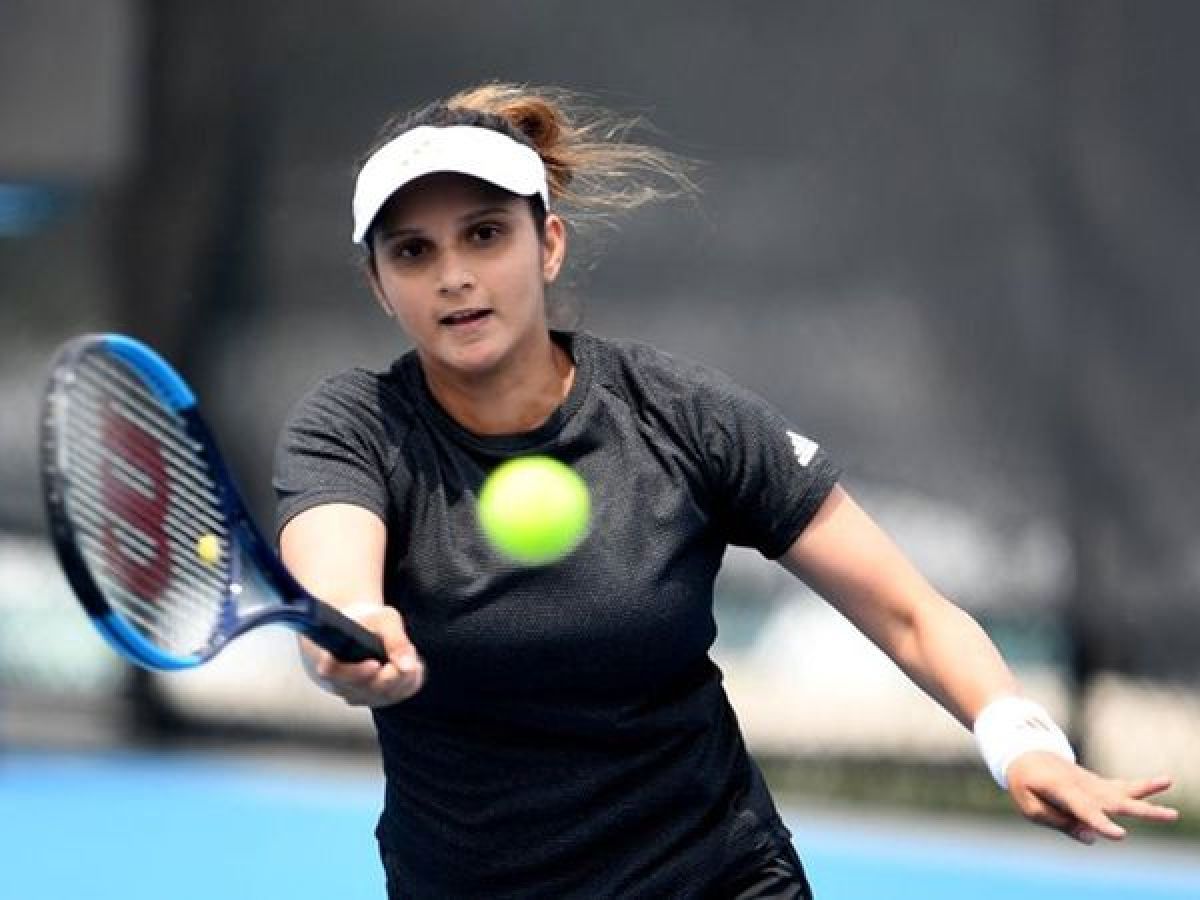 Sania, who is returning to the court after a gap of two years and Ukraine's Nadia Kichenok advanced into the quarter-final of the tournament after they overcame the pair of Georgia's Okasana and Japan's Miyu Kato 2-6, 7-6, 10-3 in a match that lasted an hour and 41 minutes. They will now face America's, Vania King and Christina McHale. The American pair defeated fourth-seeded Spain's Georgina Garcia Perez and Sara Souribez Toromo 6-2, 7-5.
Sania and Kichenok did not have a great start to their match against Okasana– Miyu Kato as they had two double faults twice in the beginning. The Indo-Ukranian pair was left with very little to do as they could not redeem even a single one of the seven breakpoints and lost the opening set 2-6.
In the second set, however, both Sania and Kichenok made a strong comeback to turn the match on its head as both teams had three breakpoints. Sania and Kichenok pulled the match to a tiebreaker, winning the set amidst a tough match. The Indo-Ukranian pair went on to win with a fine performance in the tiebreaker.
Sania had taken a two-year break from tennis after becoming a mother. Sania, who married Pakistani cricketer Shoaib Malik, gave birth to a son Izhan in 2018. She was last seen on the court in October 2017.
Sania, who has taken Indian tennis to new heights, has been number one in doubles and is a six-time Grand Slam winner. She quit playing singles events in 2013. She had managed to reach her career-best ranking of 27 in the 2007 WTA singles rankings.
Please follow and like us: