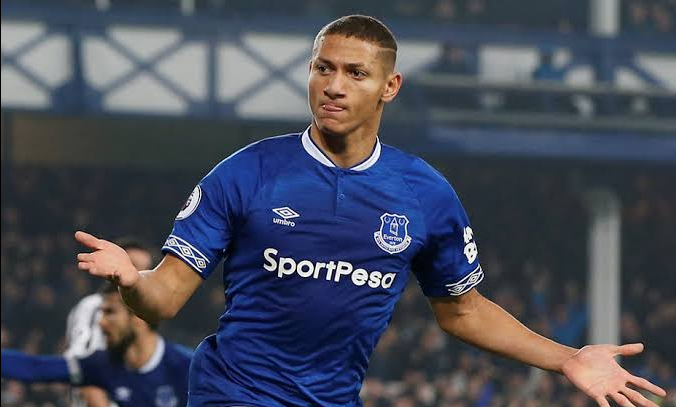 Richarlison is delighted to have signed a new contract with Everton and has indicated that he wants to remain with the Toffees for the long-term.
"I intend to be here a long time," he told BBC. 
"This was the club which gave me the opportunity to show my football.
"It was here I managed to get a place in the Brazil national team and it was here I have scored lots of goals in the Premier League.
"The club trusts me and I trust them. The supporters have a lot of affection for me and I try to give back all this affection as much as possible on the pitch.
"I go out and put my life on the line for them. I try to sweat blood and tears for this club. I intend to continue honoring the shirt and making the fans happy.
"And I hope they continue singing my name."
The Brazilian last week penned a new deal with the Merseysiders which will see him remain at Goodison Park until the summer of 2024. The 22-year-old arrived at Goodison Park during the summer of 2018 from Watford. He appears to have a strong relationship with Everton manager Marco Silva. Silva brought him to England whilst managing Watford in 2017.
Richarlison has been one of Everton's best players throughout the last season and a half.  As a result of his strong performances for the club last season, he won inclusion into the Brazil national team and helped his country to win the Copa America tournament earlier this year.
Richarlison's Deal Could Be A Sign That Everton are aware that they will lose him
Richarlison only joined the Toffees last summer and as a result of his strong performances, he is bound to attract interest from clubs playing in the Champions League from across Europe.
He will be bound to leave a club within the near future. He is certainly good enough to play in the Champions League and will be wanting to do this during the near future. Everton at best are capable of challenging for a strong finish on the top half of the standings but they look extremely unlikely to be challenging for a place in the Champions League anytime soon.