Neeraj Kumar Biography
| | |
| --- | --- |
| Name | Neeraj Kumar |
| Nickname | Neeraj |
| Profession | Para Volleyball Player |
| Position | Universal Player |
| Birthplace | Delhi  |
| Date of Birth | 12 August 1990  |
| Age | 32 years (As of 2022) |
| Nationality | Indian |
| Religion | Hindu |
| Marital Status | Married |
| Height | 1 67, 5 feet 6 inches |
| Weight | 62 Kg Approx |
| Eye Colour | Dark Brown |
Neeraj Kumar Introduction
Sometimes life tests us from a very young age as they say when the going gets tough, the tough get going. The world says it is only during misfortunes that we find out what we are actually made of. It's not how many times the world pushes us down, but how many times we pull ourselves up again that actually characterize us and make us who we really are.
For the Para national Player, Neeraj Kumar's life took an extremely cruel turn on the birth of Neeraj Kumar. However, Neeraj Kumar refused to give up and challenged himself to face every difficulty in life thrown at him. Neeraj Kumar's life is a story of sheer willpower and pure determination and it is one that is worth knowing.
Neeraj Kumar Early Life
Neeraj Kumar is an Indian Para Volleyball Player and was born on August 12th, 1990 in Delhi. Neeraj always loved the game of volleyball from an early age. Neeraj Kumar is a National Para Volleyball player who plays for the Delhi team and is also the vice-captain of Delhi.
Neeraj Kumar Domestic Career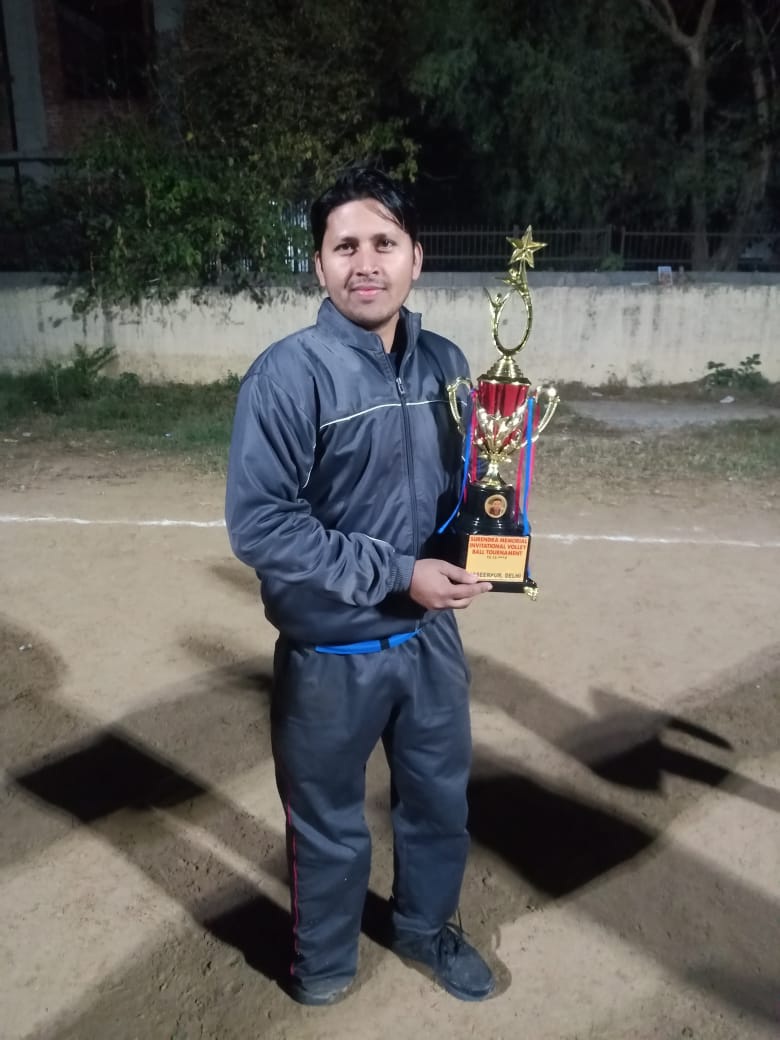 Neeraj Kumar started playing Volleyball at the age of 12. Even being disabled with one leg, the support from his father and family never doubted Neeraj's abilities and determination to achieve his dream to play for India. 
At an early age, Neeraj also met Pawan Khokhar, who saw the hunger in Neeraj Kumar's work ethic and took him under his wing and started training Neeraj Kumar on the elite level. Even being physically disabled to play volleyball, Pawan Khokar always encouraged him to practice with physically fit players as he believed Hard work always beat Talent.
Later on, Neeraj played zonal and State tournaments for the Delhi team and also played a regional tournament where Neeraj was awarded as the best player of the tournament.
On 26th July 2019, Neeraj Kumar played the 8th Senior Para Volleyball National Championship for the Delhi team in Chennai, Tamil Nadu.
On 26th March 2021, Neeraj Kumar participated in the 9th Senior Sitting Para Volleyball National Championship which was held in Bhiwani, Harayana.
Neeraj Kumar Family 
Neeraj Kumar was born on August 12th, 1990 in Delhi. His father, Awadhesh Singh was a big supporter of Neeraj from a young age and wanted Neeraj to achieve success in the sports field, Neeraj was brought up under strict discipline. However, there were few concerns during his childhood, as he was prone to paralysis from birth.
Even though Neeraj Kumar's family was extremely concerned for their son's health but Neeraj Kumar never gave up on his dream and worked extremely hard to become a Para Volleyball player.
On 20th November 2017, Neeraj Kumar got married to Shweta Kumari and in 2019, the couple got blessed with a baby boy. Neeraj Kumar son name is Astitva Kumar.
Neeraj Kumar Social Media
Neeraj Kumar: Facebook
Neeraj Kumar: Twitter
Neeraj Kumar: Instagram