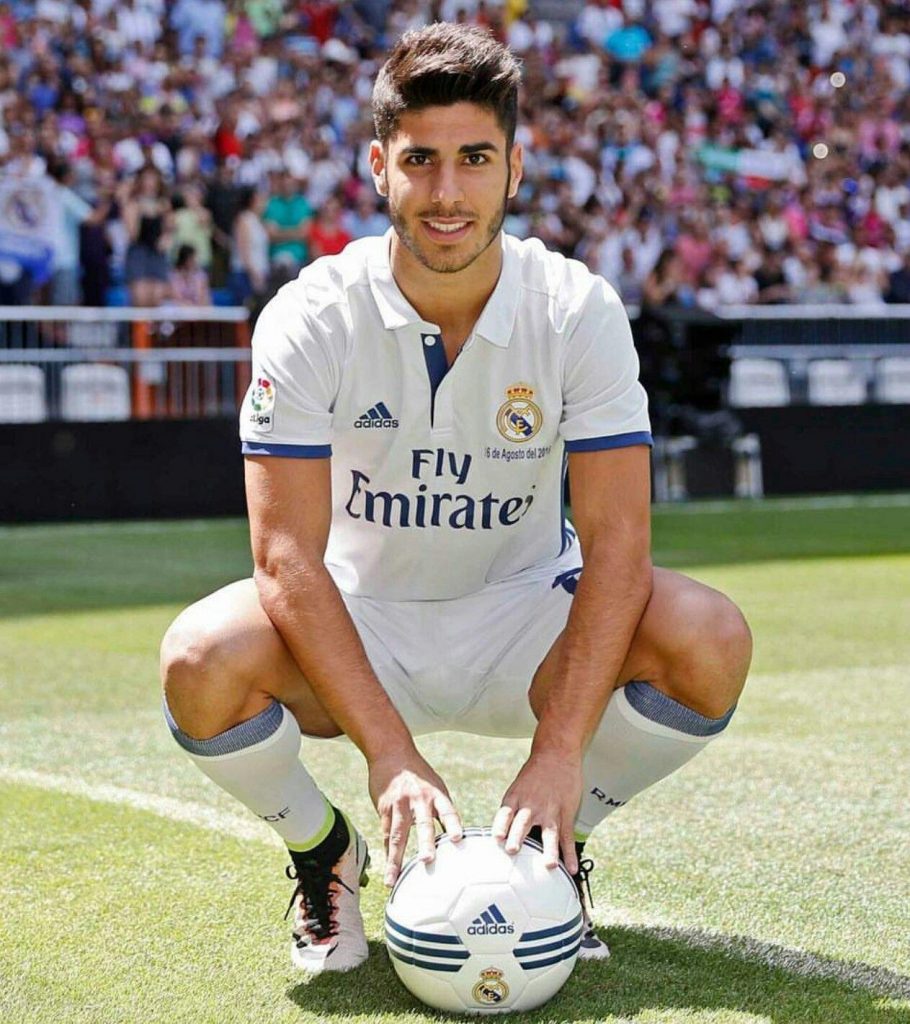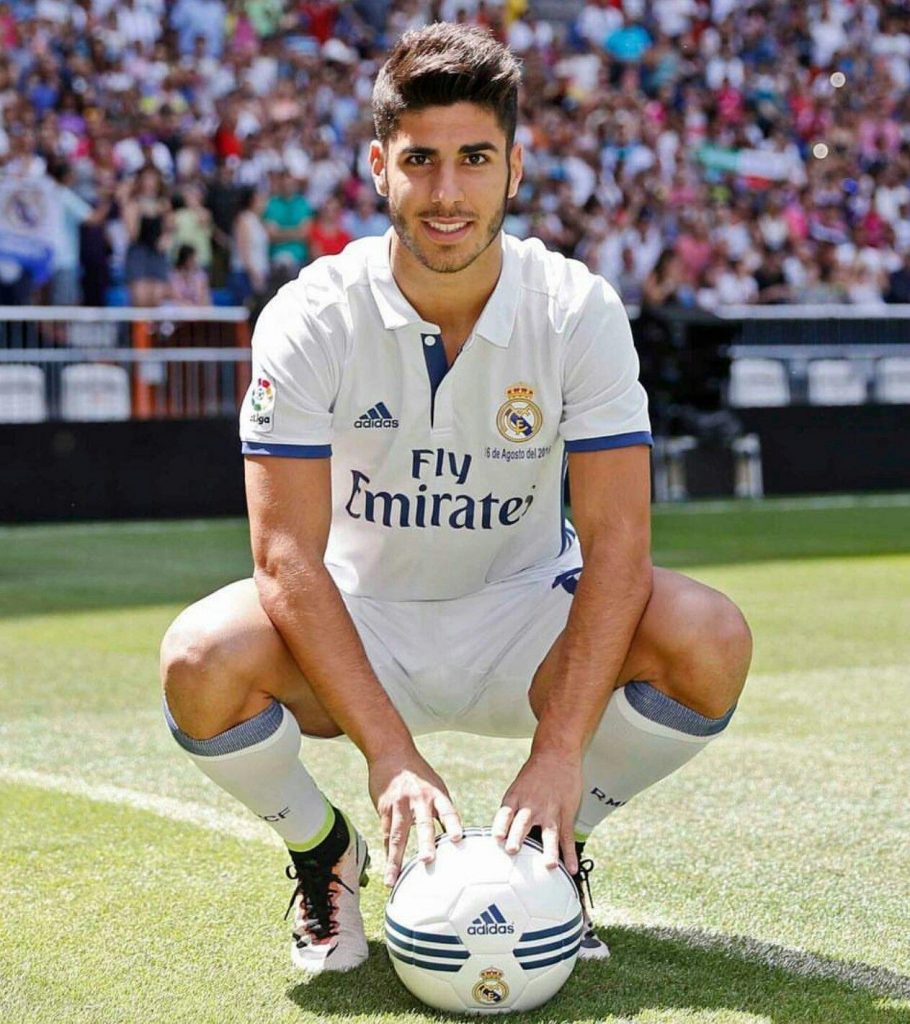 Marco Asensio a.k.a 'Golden Boy' is a Spanish professional footballer who plays as a winger and attacking midfielder for the Spain national team and the Spanish Club Real Madrid. Since he has stepped into his professional football career he has only been winning heart across the globe.
After playing for the club Mallorca for eight long years, in 2014 he was approached by the Spanish giants The Real Madrid. After being consecutively loaned to his former club and Espanyol, he returned to the Spanish club and went on to win several honors including two Champions League trophies. For his national team, Marco made his senior debut in 2016. He represented his nation at the 2018 World Cup.
EARLY LIFE
Marco was born on 21st January 1996 at Palma, Majorca, Spain to Gilberto Asensio and Maria Gertruida Margaretha Willemsen. Marco is been named after her mother's favourite Netherland footballer and Ion Marco van Basten. Marco was born with a deformity being struggled with growth deficiency in his knees which healed later when he reached in his teens.
Marco loves to play football when he was a little kid he got a football as his first gifted. Despite his early love for football, little Marco was insisted by his parents to focus on his studies more than that of football. Though his love for the game came after he received a football as his first gift but the real determination to pursue his dreams came when he met the Real Madrid President accidentally while he was out with his family for a walk by the port. His mom was the first person who recognized the president, after which she immediately ran to him and requested to click a photo with him, while that moment his mom said that he would be becoming a Real Madrid player one day. One of life's coincidences, Marco ended up pursuing so.
PERSONAL LIFE
Marco is in a relationship with the Spanish Model Marina. He admitted his relationship upon a local media and shared pictures featuring them together, seeing which his fans showered their blessings and love to the couple. Marco elder brother is also a footballer who plays as a defender for the Platges de Calvia.
PROFESSIONAL LIFE
Marco joined the club Mallorca as a part of their youth team, during the start of his professional career. Gradually, through passing years he qualified for upper-level teams and finally acquired a place in the senior side. Representing the club he played his first professional match on 16th March 2014, against the CD Tenerife, he also netted a goal in the match. Under his new coach Valeri Karpin his performance was worth seeing which he played against the CA Osasuna, Deportivo Alaves and UE Llagostera. After serving eight years as an important part of the club he on 5th December 2014 joined Real Madrid, on a six-year contract for  3.9 million Euros.
After making a whole pre-season with the Real Madrid, Marco he was loaned to RCD Espanyol in La Liga. He played his first game in the UEFA Super Cup against the Sevilla FC winning the match b 3-2. Marco featured 23 times at his first season, scoring three times. Under him, as a member, the club won the national championship for the first time since 2012.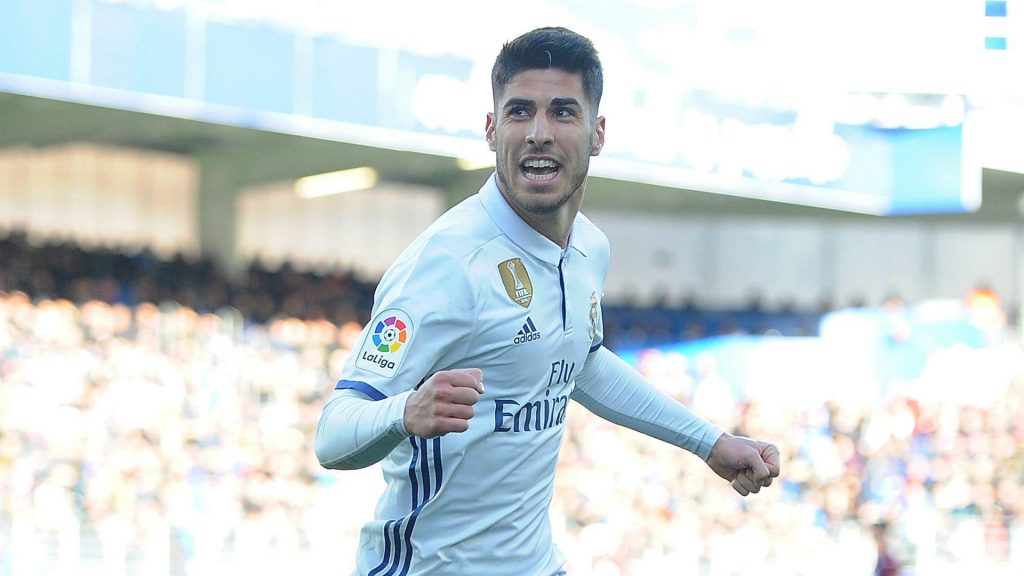 Marco playing against the Juventus contributed a goal to solidify Real Madrid in a 4-1 win, it was club's 12th  UEFA Champions League trophy. In the 2017-18 season, Marco finished in a 3-1 win over the Barcelona at the Camp Nou, for the Supercopa de Espana. On 28th September 2017, his contract with Real Madrid was extended until 2023. On 18th February he became the only player to score Real Madrid's 6000th goal in a win against the Real Betis in the Spanish top division. Marco made 11 appearances while scoring one goal during the 2017-18 Champions League, eventually, the club won its third consecutive win and overall 13th win.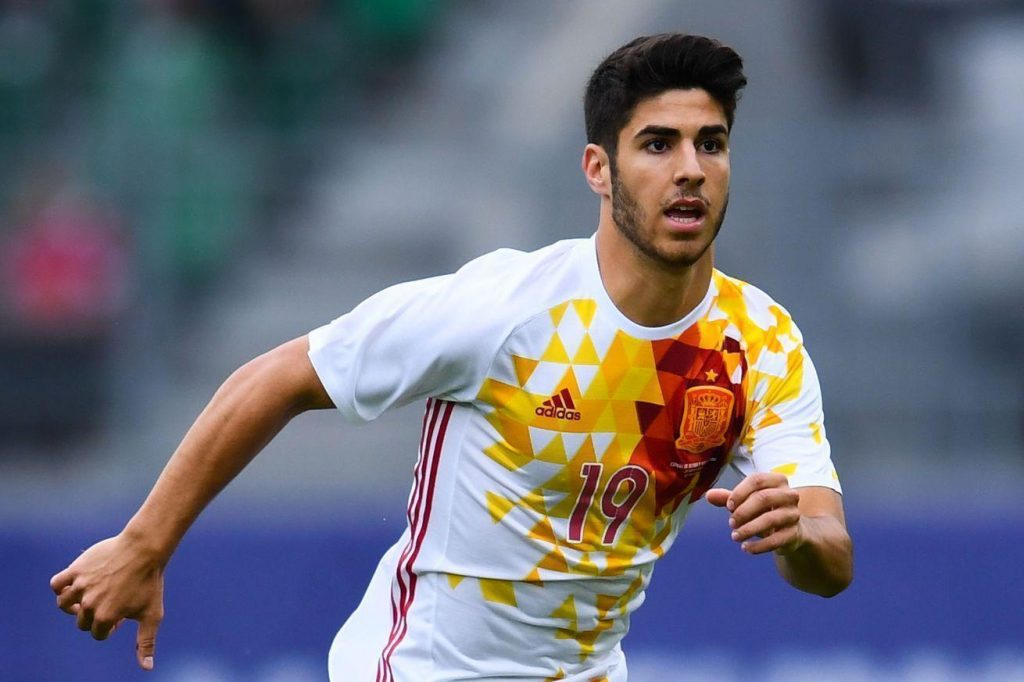 Marco has been part of the national team since its youth team, as a part of the youth squad he helped to brought the UEFA European Under-19 Championship and became the runner-up of the UEFA European Under-21 Championship of 2017 in which he was also awarded, Silver Boot.
 HONORS
Real Madrid
La Liga: 2016–17
Supercopa de España: 2017
UEFA Champions League: 2016–17, 2017–18
UEFA Super Cup: 2016, 2017
FIFA Club World Cup: 2016, 2017, 2018
 INTERNATIONAL HONORS
Spain U19
UEFA European Under-19 Championship: 2015
Spain U21
UEFA European Under-21 Championship runner-up: 2017
ACHIEVEMENTS
Segunda División Player of the Month: October 2014
UEFA European Under-19 ChampionshipGolden Player: 2015
La Liga AwardsBreakthrough Player: 2015–16
UEFA European Under-21 ChampionshipSilver Boot: 2017
UEFA European Under-21 ChampionshipTeam of the Tournament: 2017
PHYSICAL MEASUREMENTS
Height: 6ft 0in
Weight: 73 kg
Eye color: Black
Hair color: Brown
Marco PERSONAL DETAILS
Full Name: Marco Asensio Willemsen
Date of Birth: 21st January 1996
Place of Birth: Spain
Playing Position: Winger
Nickname: Golden Boy
EDUCATION: Unknown
Relationships: Marina
Kids: None
HOBBIES: Listing Music and traveling places
CONTROVERSY
Breaking the ice upon the allegations put over him on his latest statement about the Real Madrid, he confessed that he didn't want to carry the squad because "there were more experienced players who had to do that"
NET WORTH
35 Million dollars
 SOCIAL MEDIA
Facebook: https://www.facebook.com/marcoasensio10
Twitter: @ marcoasensio10
Instagram: @marcoasensio10