Highest Wicket Takers for Jamaica Tallawahs in CPL
The Caribbean Premier League is all set to commence from the 18th of August, one of the biggest and the first franchise-based league to kick-start amidst the pandemic. Despite the league happening behind the closed doors, the excitement level of the players and the spectators are sky-high given the time gap both the parties where refrained from cricket.
Here we take you through the list of the top 5 players from the CPL's biggest franchise The Jamaica Tallawahs' who are the highest wicket-takers of the team ever since the inception.
1) Andre Dwayne Russell- 55 wickets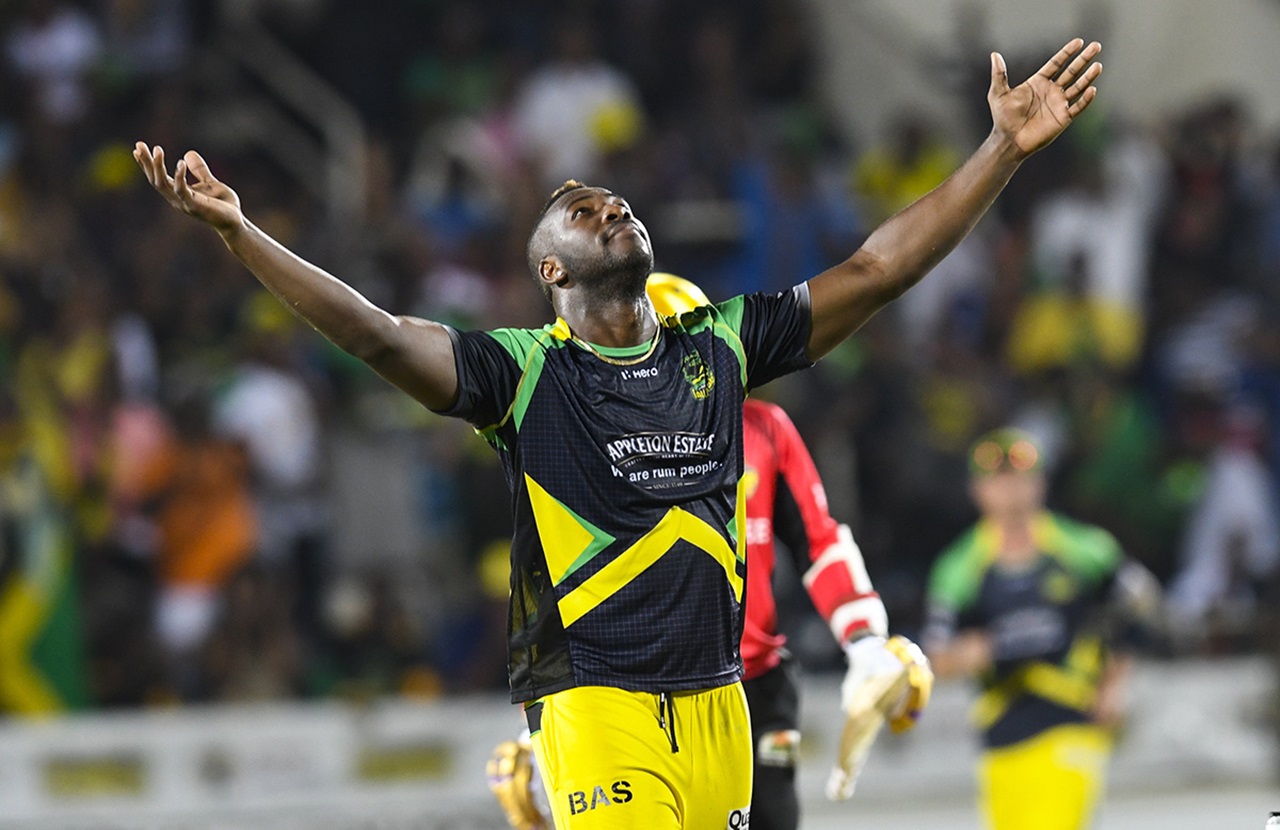 Andre Russell is a Jamaican professional cricketer who is widely regarded as one of the greatest T20 players to have ever played the game. Russell plays internationally for the West Indies and for Jamaica in West Indian domestic cricket as an all-rounder. Russell scored a century in a record 40 balls in the 2018 Caribbean Premier League and took a hat-trick in the same match, becoming the second player to take a hat-trick and score a century in the same Twenty20 match.
Russell has taken 55 wickets in 57 matches and has bowled a maiden over in those 57 matches, Russell has given 1338 runs in 158 overs. Russell has taken 4 wickets and gave 23 runs in a single match as his best bowling inning. Russell has an average of 24.32 and an economy rate of 8.46. Russell also has a 4 wicket haul in his Jamaica career.
2) Krishmar Santokie Krishmar Santokie -37 wickets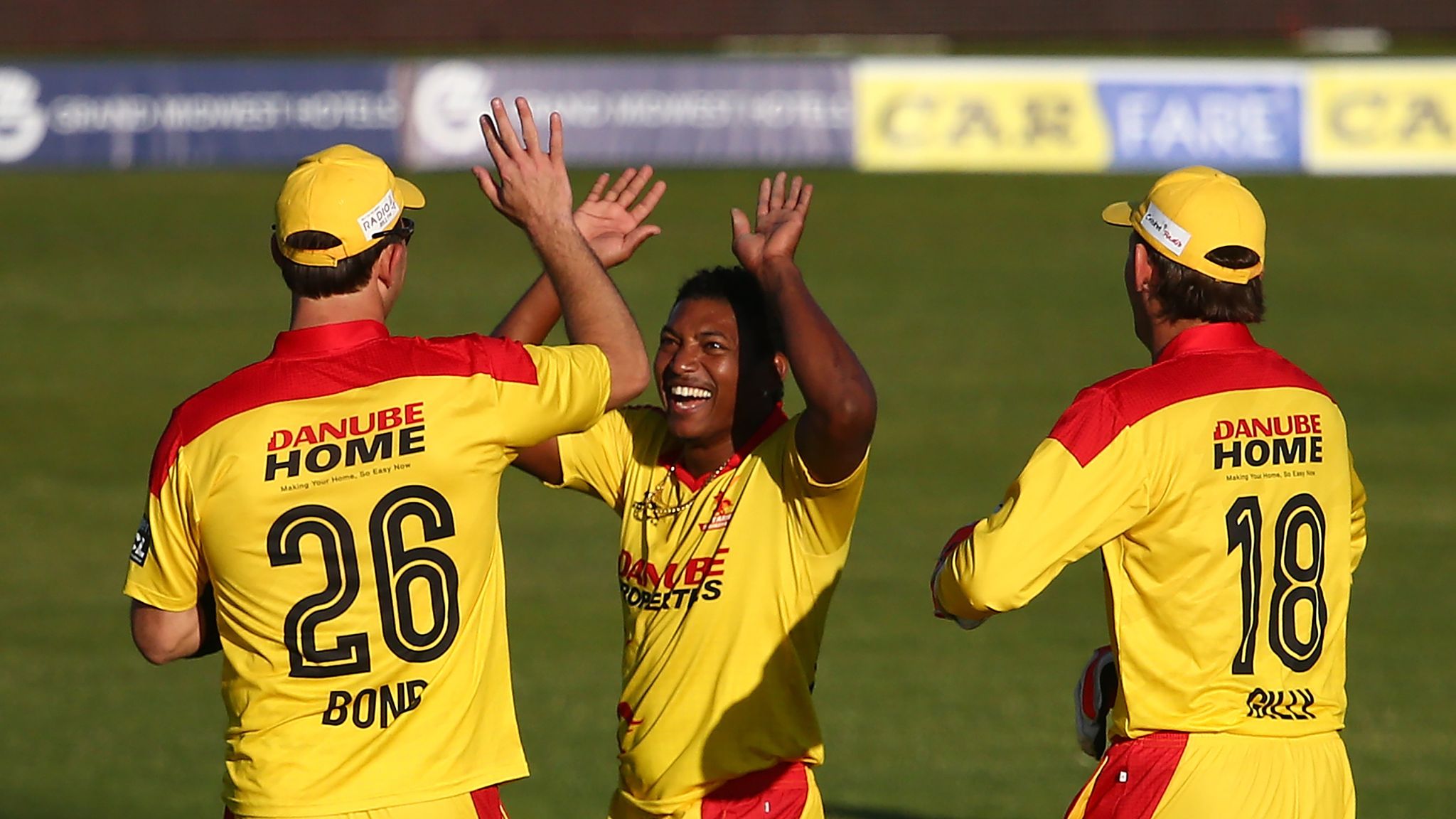 Krishmar Santokie plays for Jamaica and has represented the West Indies at the international Twenty20 level. He bowls left-arm medium pace and is a lower-order batsman. He started his Caribbean Premier League career back in 2013, his extraordinary action and ability to bowl excellent slower bowl made him a crucial player for his team. He ranks fourth in top wicket-takers list for Guyana amazon warriors, he took 37 wickets in just 26 matches during the 2015-2018 season.
He bowled 2 maiden over in 26 matches for Jamaica Tallawahs, he has given 791 runs in twenty-six matches. His best bowling numbers are taking four wickets and giving only eleven runs. An average of 21.37 and has an economy of 8.09. He has also taken four-wicket in a single match for Guyana Jamaica Tallawahs. This ranks him second in the list of highest wicket-taker for Jamaica Tallawahs.
3) Oshane Romaine Thomas – 32 wickets
Oshane Thomas is a Jamaican cricketer. A fast bowler, he made his international debut for the West Indies cricket team in October 2018. In August 2019, Cricket West Indies named him as the Emerging Player of the Year. He represented the Jamaica Tallawahs in two games in the 2016 CPL season, and was then retained for the 2017 edition. Oshane Thomas has taken 32 wickets in 20 matches and in the span of 2016-2019 seasons.
He has bowled just a single maiden over in his 20 matches. Oshane Thomas has given 701 runs in 74.0 overs. His best bowling inning is in which he took four wickets in a single match by giving 53 runs. Thomas has an average of 21.90 and an economy of 9.47. He has one 4 wicket haul in his Jamaica Tallawahs career, with the aforementioned stats, he bags the third position as a leading wicket-taker for the franchise.
4) Kesrick Williams- 32 wickets
Kesrick Omari Kenal Williams is a Vincentian cricketer who has played for a few groups in West Indian domestic cricket. He made his top of the line debut in 2011, for the Windward Islands, and later showed up for the combined campuses, yet rose to unmistakable quality just in 2016 when he was the main wicket-taker for the Jamaica Tallawahs in the 2016 Caribbean Head Association. Kesrick Williams has taken 32 wickets for Jamaica Tallawahs in 24 matches during the 2016-17 season. He has one maiden over in his Jamaica Tallawahs achievements.
Williams has bowled 83.0 overs in his Jamaica Tallawahs career and gave 728 runs in those 83 overs. 4 wickets and thirty-seven runs in a single match is his best bowling figure for his Jamaica Tallawahs career. He has an average of 22.75 and an economy of 8.77. This makes him rank fourth in the top wicket-taker list for the Jamaica Tallawahs.
5) Rusty Theron- 22 wickets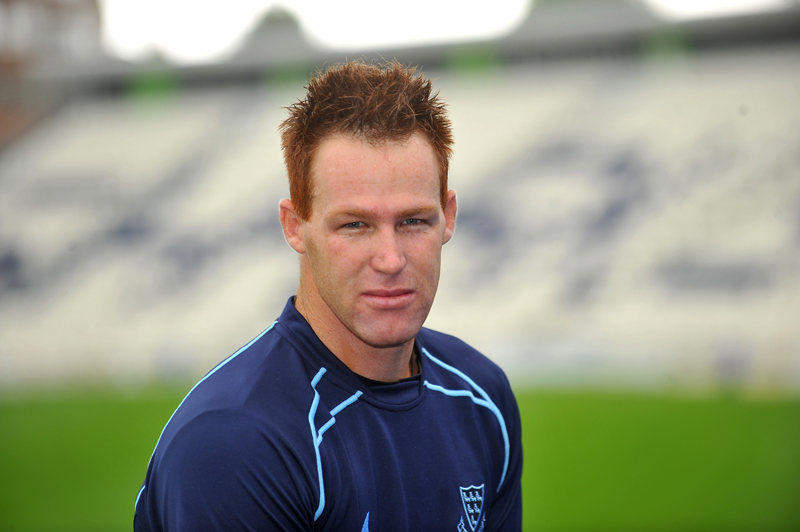 Juan Rusty Theron is an American cricketer. He played for the South African national team. He is a right-arm fast bowler and bats right-handed. Rusty has taken 22 wickets in 20 matches in 2014 and 2015 season of the Caribbean Premier League. Rusty never bowled a maiden over in his 20 matches career for Jamaica Tallawahs, he total run spends amasses 602 runs in which he bowled 73.2 overs.
Rusty's best bowling spell was the one where he took four wickets and gave 35 runs.  27.36 is his bowling average with an economy of 8.20. Rusty has one 4 wicket haul while his tenure at Jamaica Tallawahs. Currently positioned at number five, he is in the list of top 5 highest wicket-taker in Jamaica Tallawahs.