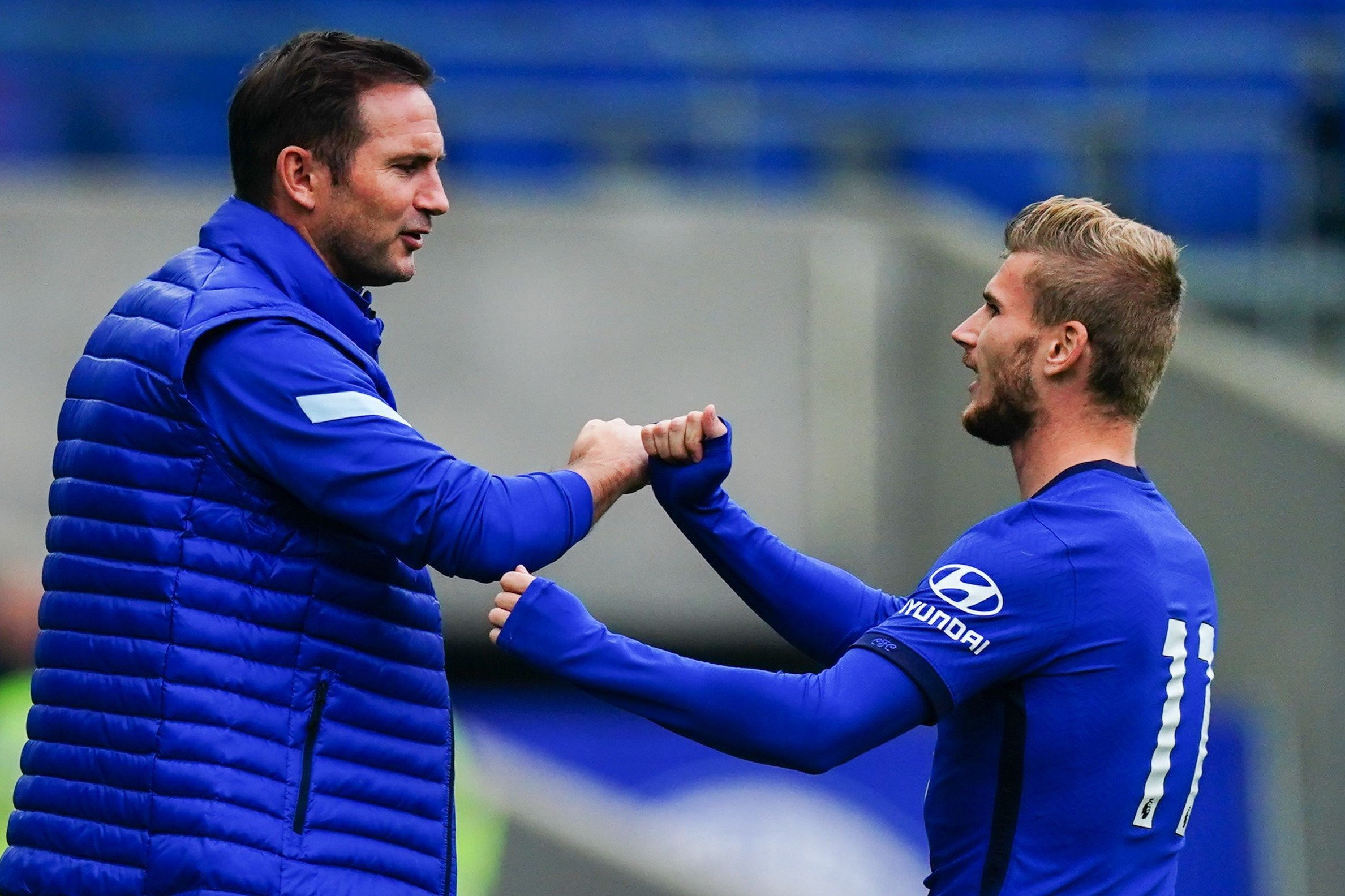 Chelsea boss Frank Lampard says he's not worried about Timo Werner's lack of goals and believes Werner is scoring machine and he'll be back on his scoring schedule.
Timo Werner missed a one-on-one with West Ham keeper and struck the pole as he went scoreless one more game whereas Thiago Silva's opener and a Tammy Abraham double helped Chelsea move up to table the fifth position with 3-0 victory over West Ham.
Three goals and three points on London derby night! 😁#CHEWHU pic.twitter.com/FGmfu2IYB8

— Chelsea FC (@ChelseaFC) December 21, 2020
After finishing second top scorer in the Bundesliga with 28 goals last season, For Chelsea, Werner did have a good start with scoring but then Werner has scored four times in 14 appearances since his move to Stamford Bridge but has not found the net since November 7.
"I am not worried," Lampard said.

"Every striker will want to be scoring goals – it's what they ultimately get judged on – and that's why Timo was a great acquisition for us because of the level of goals he scored in the last few years. 
"Again, a player that's in a new league and we have to have time to settle but I think that's not the whole story with Timo. He's getting in positions regularly, he's scaring teams and giving them a problem. At the moment it's just not quite going in for him. 
"The moment that changes because he keeps working hard, we'll see goals from Timo Werner for sure."
But in last night game, Abraham ended his scoreless run of five matches without a goal but he scored a brace against West Ham United.
Lampard is not worried about Timo Werner's form: 'He is getting into positions regularly, scaring teams and causing problems. It's not quite going for him at the moment but he will start scoring soon.'#CHEWHU

— Chelsea FC (@ChelseaFC) December 21, 2020
The England international was given the head start ahead of in-form Olivier Giroud and Lampard says the performance will boost Abraham's confidence after a tricky start to the season.
It's good for his confidence clearly," Lampard said.

"You have to work for your goals and he worked for them today. He put a lot of effort in. I wanted him to be a handful and move, show energy, move their back-line and I think he did it.
"Oli's been doing it in his own way and scoring goals but it was a decision on the opposition today to play Tammy. I was pleased with how he dd. We need that. We've had goals from all over the pitch, that's great. We need people scoring regularly and Tammy getting two will help him."