India's top doubles player Rohan Bopanna and his partner Arjun Khade have been handed a wildcard entry into the doubles category for the third edition of the Tata Open Maharashtra. The Tata Open Maharashtra will be held from 3 to 9 February at the Mhalunge Balewadi Stadium in Pune.
The announcement was made at a press conference in the presence of Prashant Sutar, Tournament Director Tata Open Maharashtra on Friday. "We are happy to have Bopanna back in the tournament," said Tata Open Maharashtra tournament director Prashant Sutar. "Rohan won the title in the last edition and now we hope that he will be able to win the title again with Khade." he added.
World number 38 Bopanna won the doubles title while playing alongside Divij Sharan in the previous edition. He will now be seen leading the Indian challenge with local player Arjun Khade in South Asia's only ATP Tour tournament this year. Bopanna reached the quarter-finals of the mixed doubles at the Australian Open earlier along with his Ukranian partner Nadiia Kichenok but was knocked out after losing to fifth seed Nikola Mektic and Barbora Krejcikova.
On the other hand, Bopanna's former partner Sharan will team up with New Zealand's Artem Sitak this year. Khade has also got a wild card entry in the singles main draw. India's young and emerging player who received the third wildcard for this tournament is Sasikumar Mukund. With Kadhe and Mukund's inclusion, five Indian players will now feature in the 28-size singles main draw. Of the 28 players, 19 players have directly been inducted into the main draw.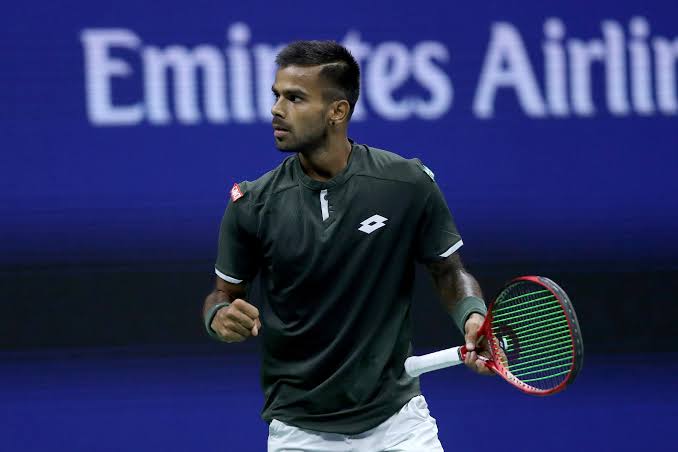 Earlier, Prajnesh Gunneswaran and Sumit Nagal were successful in booking the berth in the main draw. At the same time, Ramkumar Ramanathan also got a place in the singles main draw with a wildcard. Now two more players will come in as special exempts and four will be able to enter through qualifiers.
This time the third edition of India's premier 250 events will get the highest prize money. This time the tournament will have total prize money of US $ 546,355, which is the highest prize money ever. Earlier in 2010, its prize money was US $ 398,250.
Also, Maharashtra State Lawn Tennis Association secretary Sunder Iyer informed that the organizers are also introducing shot clocks for the first time in this tournament. The shot clock would allow 25 seconds between points. It was also used at the 2007 Next Gen ATP Finals and the 2018 US Open. Iyer further informed that in the singles qualifiers they have allowed wild card entries to India's Saket Myneni and French Open semi-finalist Earnest Gulbis.