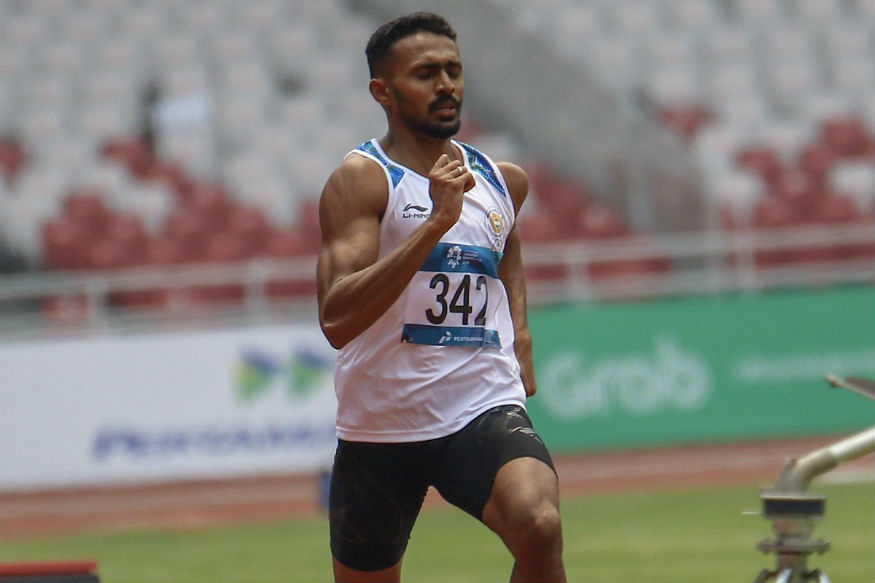 Born in a family of modest means, Arokia Rajiv has made the nation proud on countless occasions. Arokia Rajiv is an Indian athlete who participates in the 400 metres discipline. The young athlete has numerous achievements to his name, including silver medals in both Men's & Mixed 4*400 metre relay event at the 2018 Asian Games.
EARLY LIFE OF AROKIA RAJIV
The talented sprinter was born in Tiruchirappalli city in Tamil Nadu. He completed his schooling at the Government Boys Higher Secondary School in Lalgudi and did his graduation from St. Joseph's College. Coming from a very poor family, Arokia has worked hard to outreach the position where he is today.
 Son of a lorry driver, Arokia didn't have shoes to train during her struggling days. He in fact borrowed the shoes from one of his friends to compete in the state level.
 PERSONAL LIFE:
Arokia's father, Soundharajan, worked as a van driver of a school. Arokia had to face many hardships in the initial days of his career but his parents have kept faith in him and supported him throughout his journey. Arokia's parent played the most important role in the athlete's career who understood their son's talent and believed in his dream. The 28-year-old athlete too made them proud, winning medals at the biggest stages.
PROFESSIONAL LIFE: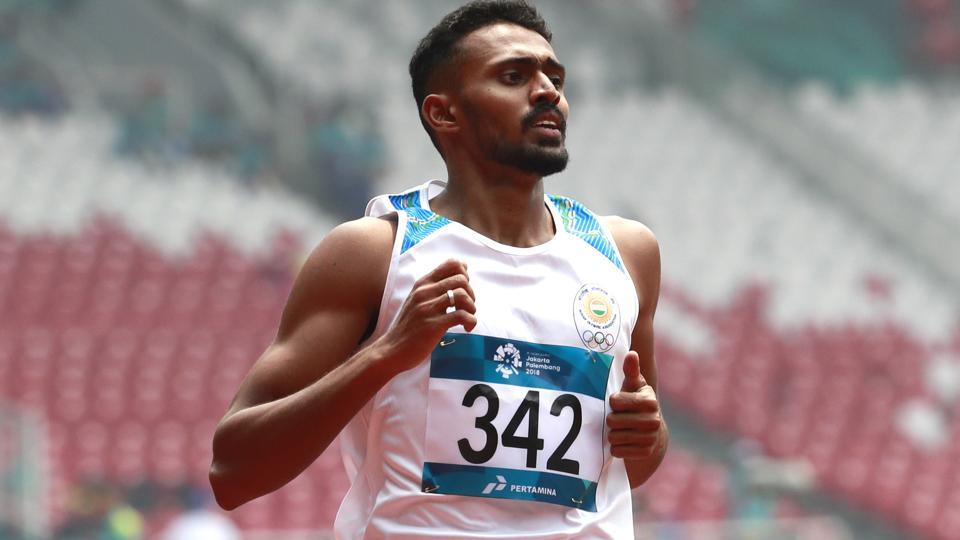 Before switching to running races, Arokia began his athletic career as a long jumper. Asian Championships 2013 was the very first major competition of Arokia Rajiv, where he acquired 6th position in the individual 400 metre and 4th position in the relay event.
He continued his strong position after, earning bronze in 400m event and fourth in 4x400m relay at 2014 Asian Games.
He made headlines after winning gold in 4x400m relay and silver medal in 400m event at 2017 Asian Championships.
ACHIEVEMENTS
ASIAN CHAMPIONSHIPS
6th position: 2013, Pune, India: 400 metres
4th position: 2013, Pune, India: 4*400 metre relay
ASIAN GAMES
Bronze:2014, Incheon, South Korea: 400 metres
4th position: 2014, Incheon, South Korea: 4*400 metre relay
Silver: 2018, Jakarta: Men's 4*400 metres
Silver: 2018, Jakarta: Mixed 4*400 metres
ASIAN CHAMPIONSHIPS
Silver: 2017, Bhubaneswar, India: 400 metres
Gold: 2017, Bhubaneswar, India: 4*400 metre relay
COMMONWEALTH GAMES (HEAT 2)
H2-2nd, 2018, Gold Coast, Australia: 4*400 metre relay
SOUTH ASIAN GAMES
Gold: 2016, Guwahati/Shillong: 400 metres
Gold: 2016, Guwahati/Shillong: 4*400 metre relay
MILITARY WORLD GAMES
Silver: 2015, Mungyeong: 400 metres
AROKIA RAJIV's PERSONAL INFORMATION
Name: Soundararajan Arokia Rajiv
Nickname: Arokia Rajiv
Sport: Track and Field
Events- 400 metres and 4*400 metres
Coach- Mohhamad Kunhi (personal), Bahadur Singh Chauhan (national) & Radhakrishnan Nair (national)
Personal best- 45.37 sec (Doha, 2019)
Father's name: Y. Soundarajan
Mother's name: Not yet updated
Height: 175 cm (5 ft 9 in)
Weight: 65 kg (143 lb)
Eye colour: black
Hair colour: black
Date of birth: 22 May 1991
Age: 28 years
Birth place: Tiruchirappalli, Tamil Nadu, India
Zodiac sign: Gemini
Nationality: Indian
Hometown: Tamil Nadu
Religion: Hindu
CONTROVERSY 
When you search about the 28 years old athlete, the google will serve him his motivational speeches and a significant list of his achievements. His hard work and victories had led him to be on headlines. Other than this, he has never been dragged into any controversy. Arokia Rajiv has always been a passionate athlete who devoted all his time in improving his athletic skills.
NET WORTH:
NOT YET UPDATED
SOCIAL MEDIA HANDLES:
Facebook – NOT ACTIVE
Instagram- NOT ACTIVE