According to Liverpool Left-back Andy Robertson, Jordon Henderson is sure to win the PFA Player of the year award due to his amazing performance that led the club to rise up with a 22 point lead.
The Scottish player is of the opinion that Jordan Henderson can finally get the name for his performances that he deserves by winning the Premier League's player of the year.
However, it is Liverpool's captain Henderson who has been assisting many in their performance which has helped the club to get ahead with 18 points. The club has reached a 22-point gap close to rivals Manchester City, and are all set to finish off the Primer League title in a winning way.
Robertson is of the belief that Henderson's performance has been outstanding this season, and has made sure that the club's standards have never extinguished for getting the victory.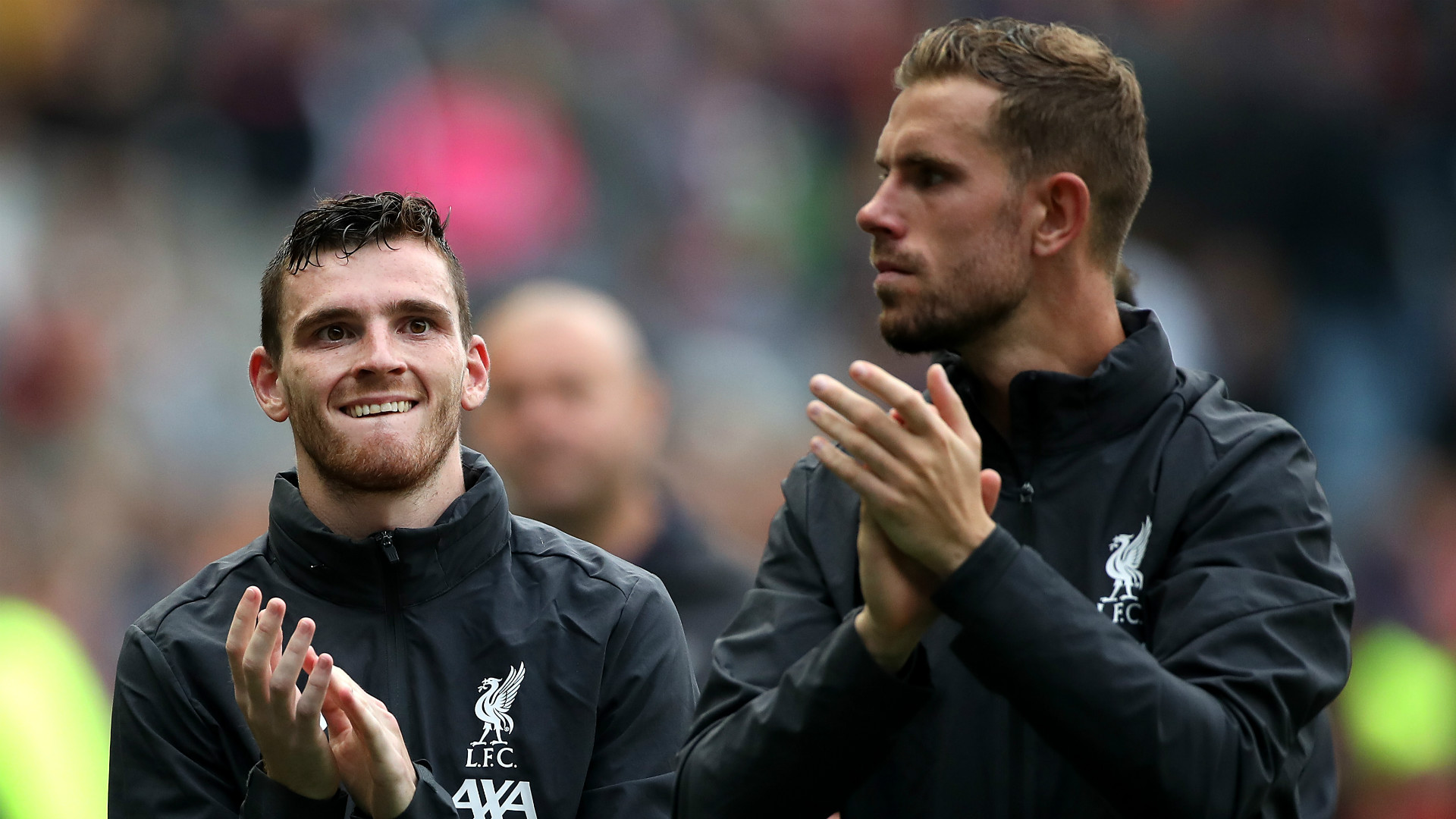 "For me, I think he's the leading candidate [for the player of the year]," Robertson told Sky Sports News.

"At times this season when we've struggled Hendo has been the one that has driven us forward.

  "He's the one who has made sure we don't get slack, or he has chipped in with some really important goals or really important assists.

"Maybe his performances at the start of the season went a little bit under the radar, but as the season has progressed he's not really had a bad game.

"You really appreciate him when you train with him every day and in this country, he's not been appreciated enough in his character.

"He's getting the recognition he deserves because he is a fantastic player, a fantastic role model, and a fantastic captain. He's driven us to three points at times this season when we've struggled."