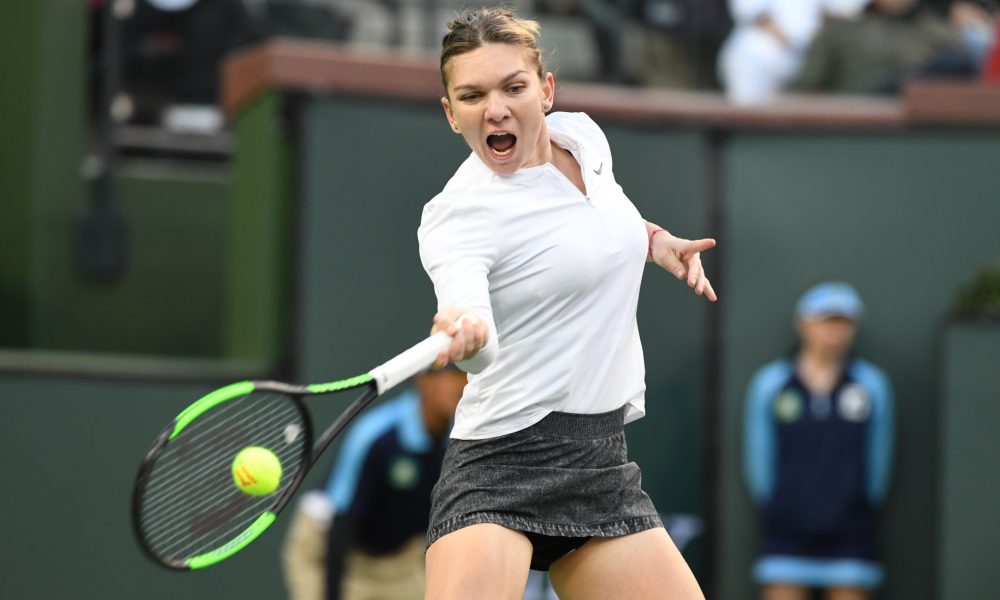 Defending Wimbledon champion Simona Halep has raised concerns about playing in this year's US Open especially seeing no halt in the number of cases of coronavirus. 
Wimbledon has been cancelled this year due to the pandemic, however, the US Open will be the first Grand Slam event to mark the return of major senior-level tennis globally. 
The tournament is all set to start from August 31 in New York and it will be played behind locked doors to avoid any public interaction and maintain social distancing. 
However, Halep expressed her worries about going into the event in the midst of the global health crisis as she told BBC's Wimbledon: "It will be a little difficult, it depends on restrictions." The 28-year-old also said she was "a little bit worried to make that move".
World number 2 also said that she is still unsure of playing in the US Open and also said that her schedule is not guaranteed to stay intact but subject to change. 
Citing the uncertainties of tomorrow, Halep said, "I have no idea at the moment because nobody knows what is going to happen after this month. I will wait to see what is being decided, see what the other players will do."
All the tennis activities and events were suspended in March with the announcement that WTA Tour would tentatively start on 3 August with the first event to take place would be Palermo Open in Italy. Halep expressed her willingness to play in the event but said she "needs some matches" to get in the groove since she hasn't picked racquet since the lockdown was announced.