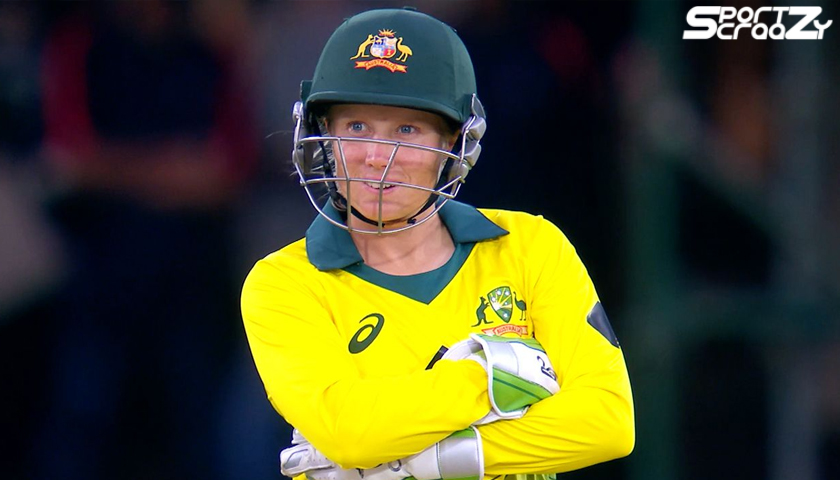 Alyssa Healy Biography: Alyssa Healy is a wicketkeeper-batsman who plays for the Australian women's cricket team and New South Wales in domestic cricket. She made her international debut in 2010. She is one of the most reliable hands behind the wickets and has been handling the responsibility of wicketkeeping for over a decade now.
Early Life & Journey
Alyssa Healy was born on 24th March 1990 in Queensland, Australia. Healy belongs to a family that has sports players and mainly cricketers in it. A family that is rich with sporting culture. Initially, she was not interested in playing cricket until she moved from Queensland to Sydney where she was persuaded by a friend to take up the sport of cricket. Her father Gregory was a part of the Queensland squad and her uncle was a wicketkeeper in the Australian Cricket team.
She started playing cricket at the age of 16 in high school days. During the 2006 days, she was the first girl to play among boys in various private school competitions in New South Wales. This incident was opposed by many and anonymous emails circulated in her school opposing Healy playing for the boy's team. The sports teacher in the school supported Alyssa Healy and even criticized the anonymous writers.
In 2007 she was selected to play in the under 19 interstate competition for the New South Wales team. She kept moving at the age group ranks in Australian and made her debut for the senior New South Wales team in 2017. In the initial two years, she played as a pure batsman and later got the opportunity to take up the glove work on a full-time basis for her state.
One of her best domestic seasons came in 2007 for team New South Wales as she helped them reach the final and they were also awarded the first position in the Australian domestic one-day League.
Her performances earned her a place in the Australian under 23  team to play a series against the senior England and Australia A teams. She played 2 T20 matches and ended up as the second-highest run-scorer in both matches.
Post the 2009 women's World Cup she started to play as a full-time wicketkeeper. Healy, unfortunately, holds the record for the most number of byes as wicketkeeper in an innings of World T20 international. In 2010 she was selected to play a series for the Australian squad as a wicketkeeper. She made her debut in international cricket in 2010 and played all five ODI in that series. Her performances led to her selection to play the 2010 World T20. She played each and every match in the 2010 World T20 and Australia won the tournament making it a remarkable history.
Healy got engaged to Australian fast bowler Mitchell Starc in 2015 and in April 2016 they finally got married. They were just 9 years old when they met each other. They are only the third married couple to play test cricket in the history of the game. In December 2018 she was named The T20 player of the year by the International Cricket Council.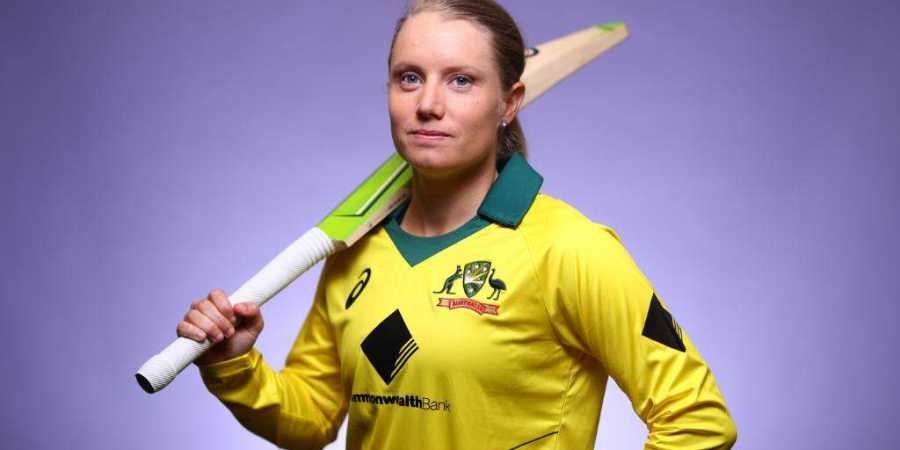 Cricket & Stats
Alyssa Healy made her test debut on 22nd January 2011 against England.
She made her one-day international debut on 10th February 2010 against New Zealand.
Her T20 international debut came on 21st February 2010 against New Zealand.
Healy has played 4 test matches for the Australian Cricket team in which she has scored 201 runs with a high score of 58. She has an average of 33.5 in test matches and has one half-century to her name. In test matches, she has 8 dismissals to her name.
She has played 73 one day international matches for Australian Cricket women's team in which has accumulated 1638 runs with a high score of 133. She has an average of 32.1 and a strike rate of 103. She has scored 3 centuries and 10 half-centuries in ODI's. She has 75 dismissals to her name in one-day internationals.
She has played 101 T20 internationals for Australia in which she has scored 1809 runs with an outstanding average of 25.8. 148 is her highest score for Australia in T20 internationals. She has a strike rate of 130.2 in T20I's. She has one century and nine half-centuries to her name.
She has played 74 matches in the Women's Big Bash League and has scored 2013 runs with a high score of 112 not out. She has a strike rate of 134.83 in the WBBL and has 69 dismissals to her name.
BioData
Name- Alyssa Healy
Birthplace- Gold Coast, Australia
Birth Date- 24th March 1990
Age- 29 years
Hometown- Australia
Profession- Australian Cricketer
Role- Wicket Keeper
Batting- Right-handed batting
Nationality- Australian
Religion- Christianity
Marital Status- Married
Husband-  Mitchell Starc (Australian Cricketer)