Best Female Tennis Players : Tennis is a sport that is watched by people all over the globe. The 2017 Women's Tennis Association (WTA) rating aspects in the previous year's tournaments, neglect not only how the players have been performing recently, but also their profession's top scores.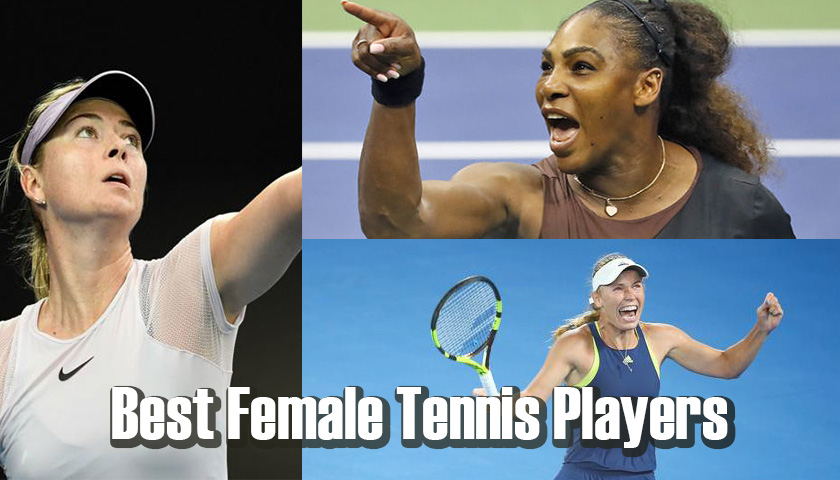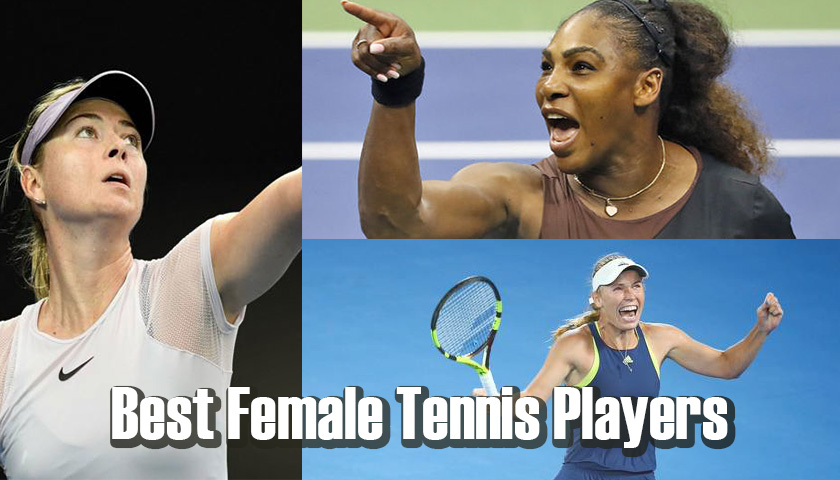 Both the player's previous and current history is considered, but the list will focus mainly on a specific player's recent work, with the history and latest few matches considered, especially performances at the four major tournaments, when it comes to a decider between two players.
Here is the list of top 10 female tennis players right now:
#1 Serena Williams, Saginaw, Michigan, United States of America
Serena Jameka Williams is placed World's No. 1 in singles, on eight different times between 2002 and 2017. She holds the greatest number of titles in the grand slam for singles, doubles and mixed amongst other players.  She is the sister to Venus Williams and the two are a pair of unbeatable champions. She has won the award for Laureus sportswoman of the year four times.
#2 Maria Sharapova, Nyagan, Russia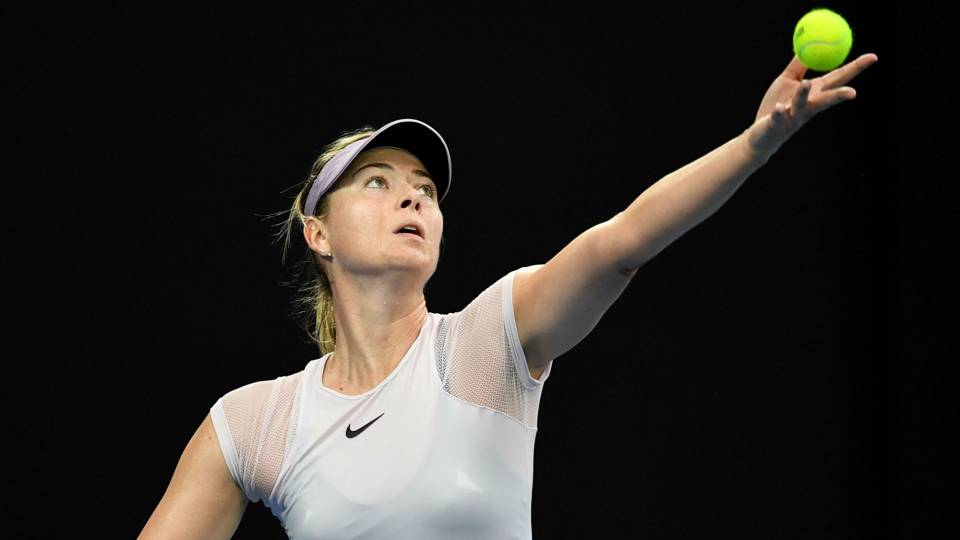 Maria Yuryevna Sharapova is ranked World's No. 2 by the Women's Tennis Association. She has been competent of WTA tours since 2001. She has been listed No. 1 in singles by WTA on five different times. She is also an Olympic medalist having won silver medals in women's singles at the 2012 Summer Olympics in London. In 2018, she has launched a new programme to mentor women entrepreneur.
#3 Caroline Wozniacki, Odense, Denmark
Caroline Wozniacki is the former World No. 1 in singles, also the first woman from a Scandinavian country to hold the top-ranked position. She has won 30 WTA singles titles. She was the runner-up at 2009 US Open and 2010 WTA Tour Championship to Kim Clijsters. She also won her first Grand Slam title at 2018 Australian Open and resumed the position of No. 1 in 2018.
#4 Simona Halep, Constanta, Romania
Simona Halep is currently World No. 1 on the WTA Tour, the ranking achieved in October 2017. She won her first 6 WTA titles in the year of 2013. She was the runner-up in 2014 WTA Finals, losing to Serena Williams in straight sets. She won her first major tournament at the 2018 French Opens. He remained successful in being in the top 10 throughout 2015-2016 seasons, winning 3 titles in each season, during which she was awarded as WTA Most Popular Player of the Year. She has also won WTA's Fan Favorite Singles Player in 2017.
#5 Victória Azárenka, Minsk, Belarus
Victória Fyódorovna Azárenka is a former World No. 1 in singles and year-end No. 1 in 2012. She became the only Belarusian player, to win a grand slam singles titles when she won two Australian Open singles titles. Her other achievements include the win in six Premier Mandatory tournaments, bronze medal at the 2012 Summer Olympics in London and two mixed doubles Grand Slam titles—the 2007 US Open with Max Mirnyi.
#6 Venus Williams, California, United States of America
Venus Ebony Starr Williams is a prior World No. 1 and is listed World No. 11 in singles currently. She has been ranked World's No. 1 by WTA on three different occasions. She becomes the first American black woman to achieve this feat during the Open Era in 2002 when she received her World No. 1 for the first time.  She is regarded as the best grass court player of her generation and is also considered as one of the greatest women of all times. She is claimed to have changed women's games. Also happens to be the older sister of champion player, Serena Williams.
#7 Angelique Kerber, Bremen, Germany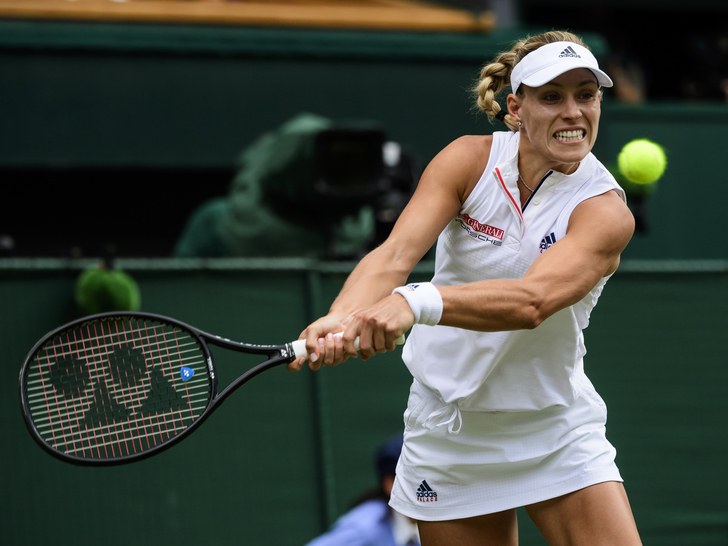 Angelique Kerber is a former world No. 1, and a three-time Grand Slam champion. She is a left-hander, known for her aggressive counter-punching all-court game, Kerber has won 12 singles titles across all surfaces on the WTA Tour. Her achievements include three Major titles at the 2016 Australian Open, the 2016 US Open, and the 2018 Wimbledon Championships. Kerber is currently ranked world No. 3 and this makes her the top-ranked left-handed player on the WTA Tour.
#8 Petra Kvitova, Bilovec, Czech Republic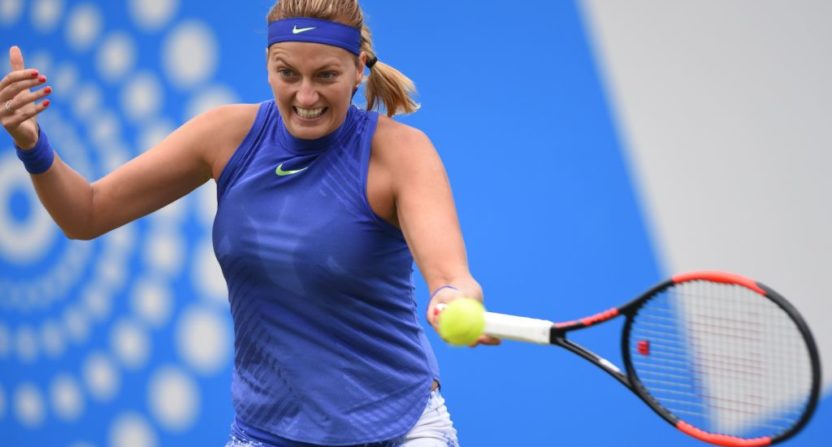 Petra Kvitova is mostly known for her powerful left-handed shots and variety. Her wins include fifteen career singles titles including two Grand Slam titles at Wimbledon. She reached her career-high ranking of world no. 2 in 2011 and is ranked No. 4 till 2015.  Kvitová won her first Grand Slam title at the Wimbledon Championships, becoming the first and currently the only Grand Slam event winner in either male or female category born in the 1990s.
#9 Ana Ivanovic, Belgrade, Serbia
Ana Ivanovic is ranked as world No. 6 by the Women's Tennis Association in 2015. She was ranked as World No. 1 in 2008, she beat Dinara Safina to win the 2008 French Open and also became the runner-up at the 2007 French Open and the 2008 Australian Open. She has also won the year-end WTA Tournament of Champions twice in 2010 and 2011. In 2014, she secured a year-end ranking of No. 5 in WTA Tour Championships Singapore.
#10 Agnieszka Radwańska, Krakow, Poland
Agnieszka Roma Radwańska is known for making intelligent use of the court. Her achievements include her twenty career singles titles and have also achieved a career-high singles ranking of world No. 2 in 2012. She is the first Polish player in the Open Era to touch a Grand Slam singles final. She has also won the WTA Award for Most Impressive Newcomer in 2006. Radwańska has been chosen the WTA's Fan Favorite Singles Player for six consecutive years (2011-2016).
These women have proved their might and established themselves as veterans in the field of tennis. They have shown that women are no less than men in any field and should hence be given enough credits for what they do in their respective field. They will surely remain an inspiration to the coming generation women tennis players.
Also Check: