Sandeep Singh Biography: He is no more than a superhero for many. His story comprises of overcoming unbeatable success, strong will power, determination, and unparalleled passion. A story of such a hockey player with a tremendous amount of relentlessness and self-discovery, which truly impure many of us. He has been one of the best hockey players in the world. Here we are talking about none other than Sandeep Singh.
Too many of us must be aware of this magnificent player through the movie "Soorma". Many people know him with unmatchable on-field tactics. Many of us might be unaware of how lazy, Sandeep Singh has been all his childhood. But as you know there was this magnificent hockey player residing inside him. This one accident completely changes his life forever. Let's explore what it took to become the world-famous hockey player for Sandeep
Sandeep Singh Early Life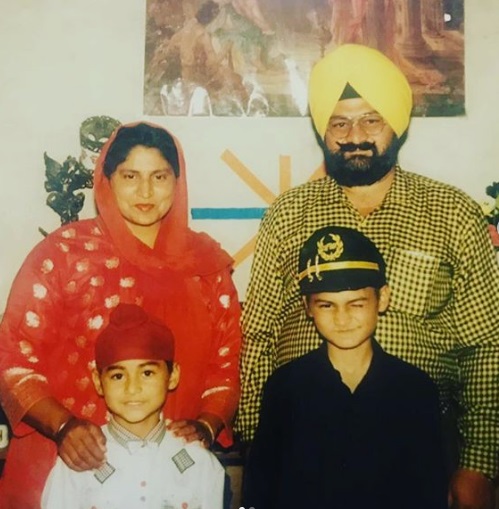 As said earlier, Sandeep Singh was a quite lazy kid in his childhood, all work he did was just eat and sleep. Looking upon his attributes, his family member were very sure, their kid was not made for sports. Soon his elder brother started pursuing hockey in his life as a career. Looking after his brother winning laurels. Sandeep got deeply inspired by his brother. Something changed within this lazy boy and he developed a spark in him for playing hockey.
Bikramjeet Singh coached Sandeep while he was soft as a lump of clay. His coach is quite responsible for moulding his career and the success he has achieved. Soon Sandeep also joined his brother at the academy for hockey training. His efforts soon resulted in his selection into the Indian National Hockey Team.
Sandeep Singh Personal Life
Sandeep married to Harjinder Kaur, who is an also an International Hockey Player. During hard times of Sandeep, she supported him by sacrificing her own career.
Sandeep Singh's wife more acted like a pillar of strength to Sandeep when he was in rehab. They both got married in 2008 and are blessed with a son. Sandeep always takes her wife on long tides when he is home at Ambala. 
Sandeep Singh's wife family struggles a lot to bring her up in a village that didn't possess any facilities for sports nor any sort of further educations.
In those tough times, Harjinder Kaur mother gave her all the support and moved to better city life in Punjab for training Harjinder and living her dreams. she started her graduation as an undergraduate in Punjab University.
Harjinder Kaur and Sandeep Singh love story

 
In the stage when Sandeep Singh's wife was making waves in the hockey field, someone else from men's hockey team was also making India proud at the national level. This is the time when both Sandeep and Sandeep Singh's wife life changed when they met each other and their love story went on viral!
Soon, Sandeep Singh who was selected for the hockey world cup in Germany for the 2006 year went through a tragic tale of sight. He was shot accidentally while travelling in train for preparation for the world cup. This gave tragic fear for everyone and this is the time when Harjinder Kaur kept her by his side, eventually, after all the struggles, Sandeep Singh was finally recovered in 2008 and they both decided to get married. Ultimately, Harjinder had to make a tough decision to leave the hockey field for someone she cared and loved.
Harjinder is now a mother of two children's and living a happy life with Sandeep Singh by his side after the retirement.
It was the year of 2004 when he became the youngest player in order to represent India at Athens Olympics. He continued working upon his skills and showed a great game at Junior Hockey Cup held in 2005. He became the leading goal scorer in this world cup. Sandeep had been on the right track in his career.
The accident which changes his life
As he beaming with his form, an unfortunate accident took over him. It was August of 2006 when he was mistakenly shot by Mohar Singh who was Assistant Sub-Inspector travelling in Kalka-New Delhi Express. The bullet hit him right in right hip, which unfortunately left him paralyzed for rest of his life waist down. Looking upon his condition, the doctors were very critical about his position to stand up and playing was completely out of the box.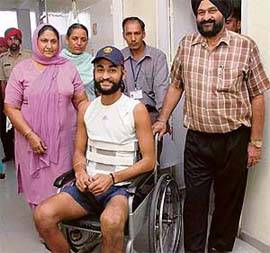 His initial level of treatment was carried out at PGIMER Chandigarh. He later went for Rehab to foreign, to take proper care of ailment. The expenses to his complete treatment were taken care by Hockey India Federation. Sandeep Singh has always been very grateful to Haryana government for providing constant support.
In spite of suffering from such a harsh accident, he had that fighting spirit in him. Sandeep kept on exercising and worked upon his skills. He made a sensational comeback in 2008 at Sultan Azlan Shah Cup. He went to become the top scorer of the tournament by hitting whopping 8 goals. He cautiously progressed again. He was made captain of Indian National Team in the year of 2009. The most memorable victory India achieved was Sultan Azlan Shah Cup in 2009. This feat was the biggest of all under his captaincy. India could win this cup only after 13 years of span.
He won the silver medal for the team event held at commonwealth games held in 2010 at Delhi. Sandeep was also the part of the team when they went for the London Olympics held in 2012. London Olympics were also special as India has qualified after a long span of 8 years. Still, podium wasn't in favour of Indian team, but Sandeep left everyone stun by his performance. He scored all about 16 goals.
He has been among the world's fastest drag-Flickers in the world. He has a storming flicking speed of 145 kmph . No wonder he has been nicknamed as Flicker Singh.
No doubt, he is among the best Drag Flicker in the entire history of Indian Hockey, so he wishes to train some like him. He is initiating with a new phase, where he wants to mentor youngsters with similar potential like him. He is working as a technical and consulting advisor to "Collectives for Integrated Livelihoods". He is also associated with Tata Trusts, with an objective of helping 6000 players to achieve their dreams. Singh has been working at a very ground level in developing the game.
He has been vigoursly involved in improvising Hockey infrastructure with the combined support of government and private firms. He considers himself fortunate enough to receive financial help from government bodies, but want to help all the one in need.
He is very optimistic about the Indian Hockey Future. As all of are aware that every player has to retire in some or the other day. He is determined to pass on his skills to a new generation coming forth.
Some Unknown Facts about Sandeep Singh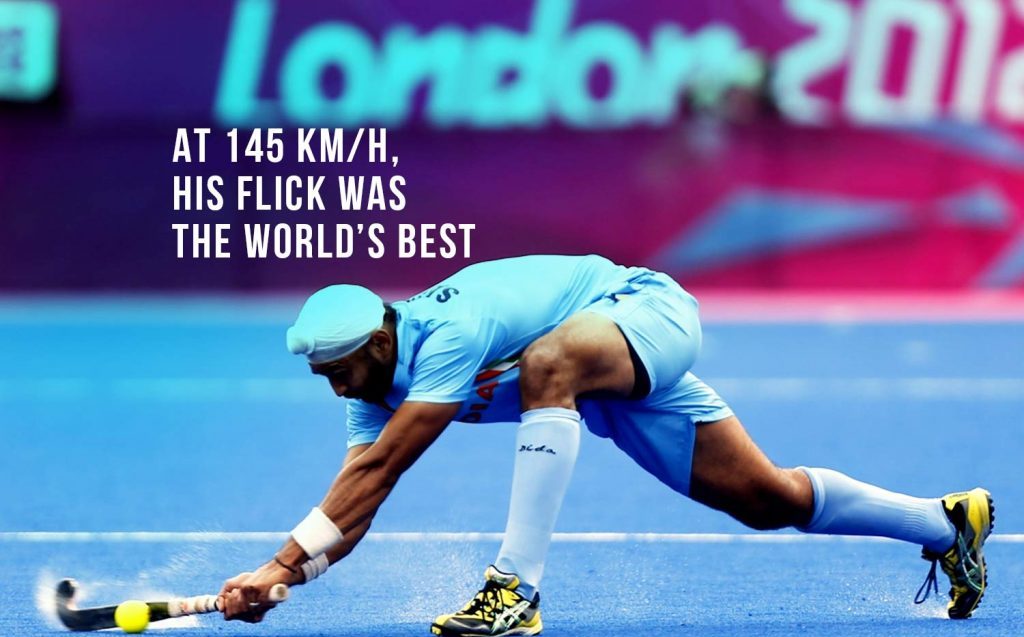 Sandeep is a penalty corner specialist, this skill has earned him a name as "Flicker Singh".

Currently, Sandeep Singh has been employed at Haryana Police as DSP

He has also played with international clubs like St George Randwick Hockey Club and Harvard Hockey Club based in Australia and England.

Singh hasn't smoked in his lifetime and completely focuses upon his health and fitness

He has an unlimited passion for hockey, has tattooed Olympic rings on his right hand

He has been signed as a brand ambassador to brand named as "Fast&Up"

He has cars of the most brand including Mahindra Thar, Fortuner, Nissan, and Lexus.

He has a great liking for his Harley Davidson and Royal Enfield

Singh owns a petrol pump on Delhi-Chandigarh Highway
Life from Real to Reel
There was a very famous movie made out on Sandeep Singh named "Soorma" in 2018. The inspiring story of Sandeep Singh has reached masses and left everyone inspired. The movie was portrayed by Diljeet and directed by Shaad Ali. The movie beautifully depicted the struggles and success of Sandeep. Looking upon his biopic was an overwhelming moment for him.
League teams
Sandeep Singh has played with a various team in League matches. He made his debut with the team Mumbai Magicians. The team bought him for a whopping $ 64400, but his skills were worth it. In 2014 he played for Punjab Warriors and later in stage of 2016 he proceeded to play for Ranchi Rays for 55 lakhs. Of which some of them are mentioned below.
Mumbai Magicians (2013)

Punjab Warriors (2014-2015)

Ranchi Rays (2016 – present)

Havant Hockey Club (UK)
Honour's
Arjuna Award, 2010
Player of the Tournament, Sultan Azlan Shah Cup, 2009
Sandeep Singh Records
Sultan Azlan Shah Cup, 2009 (Most Goals)
London Olympics, 2012 (Most Goals)
Sandeep Singh Achievements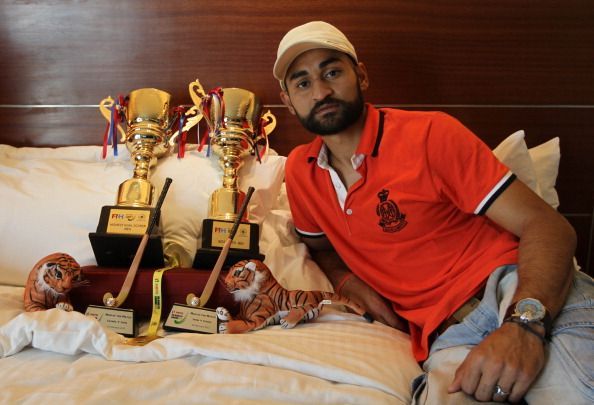 He won Silver Medal at Commonwealth Games held in India in 2010

He won Bronze Medal at Champions Challenge held in Belgium in 2007

He won Gold Medal at Sultan Azlan Shah Cup held at Malaysia in 2009
Physical Measurements
Height: 1.84 m
Weight: 75 kg
Eye Color: Black
Hair Color: Black
Sandeep Singh Personal Information
Full Name: Sandeep Singh
Age: 32
Date of Birth: 27 February 1986
Hometown: Shahabad, Haryana
Zodiac Sign: Virgo
Religion: Sikhism
Playing position: Fullback
Education
Highest Qualification: Graduation
School: –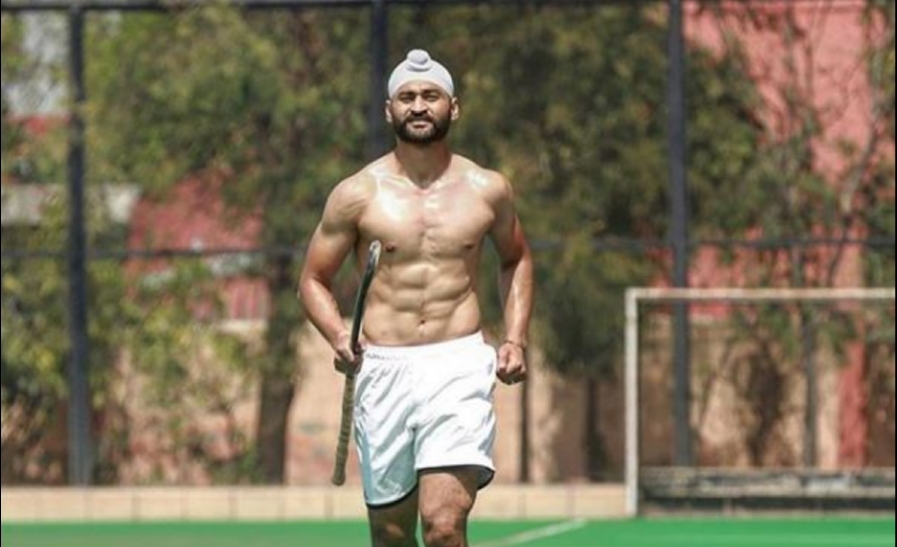 Favourite Celebrities
Actor: Shah Rukh Khan
Sportsman: Dhanraj Pillai
Hobbies: Watching movies and relaxing
Favourite Food: Pasta and Salads
Dream Holiday Destination:
Favourite Colour: Sky Blue
Sandeep Singh Net Worth
Sandeep Singh's Net Worth is estimated to be $10 million.
Sandeep Singh Controversy
On 22 August 2006, Singh was seriously injured after being hit by an accidental gunshot in the Kalka Shatabdi Express train, while on his way to join the national team due to leave for the World Cup in Africa two days later. He was almost paralyzed and on the wheelchair for 1 year of his life.
He toiled hard and worked his socks off to make a comeback in the Indian team when doctors had claimed that he might not be able to even walk properly.
Social Media Profiles
Sandeep Singh  Facebook- https://www.facebook.com/public/Sandeep-Singh
Sandeep Singh Twitter – https://twitter.com/flickersingh
Sandeep Singh Instagram ID – https://www.instagram.com/sandeep_rebirth/