Richest Cricketers in India
Cricket runs in our blood. An unparalleled camaraderie develops within us when we are at the cricket grounds. All the boundaries of caste creed gender seem to melt away in cricket when the whole country becomes one to support team India. This unrivaled attachment for the game has made cricket the unofficial national game No doubt our cricketers are worshiped as no less than gods and are almost as rich as some of the gods in India (pun intended). In this article, we'll discuss the Richest Cricketers in India.
S.No
Cricketer
Net Worth

S.No:


1

Cricketer:


Sachin Tendulkar

Net Worth:


1066 Crores

S.No:


2

Cricketer:


MS Dhoni

Net Worth:


710 Crores

S.No:


3

Cricketer:


Virat Kohli

Net Worth:


390 Crores

S.No:


4

Cricketer:


Virendra Sehwag

Net Worth:


255 Crores

S.No:


5

Cricketer:


Yusuf Pathan

Net Worth:


169 crores

S.No:


6

Cricketer:


Yuvraj Singh

Net Worth:


161.2 Crores

S.No:


7

Cricketer:


Suresh Raina

Net Worth:


150 Crores

S.No:


8

Cricketer:


Gautam Gambhir

Net Worth:


136 Crores

S.No:


9

Cricketer:


Rohit Sharma

Net Worth:


124.5 Crores

S.No:


10

Cricketer:


Ravindra Jadeja

Net Worth:


45.2 Crores
Cricket viewership picked up momentum with India winning the world cup in 1983 under the captainship of Kapil Dev. Cricketers gained instant stardom. The Tendulkar era brought in more excitement with India winning matches and fans asking for more. Stadiums would be packed and reverberating in the shouts of Sachin Tendulkar, Dravid and Kumble. The T 20 format has managed to give a new dimension to the game and helped garner more viewership. And finally, the IPL has broken all records of sports viewing in India. This popular format of cricket has made overnight stars of cricketers and made them millionaires at a very young age. India is now a hot market for brands to launch their new products and market the existing ones.
The revenue generated from cricket in India is possibly double the revenue generated by all the sports put together.
All these changes have worked positively in favor of Indian cricketers who are loving their new-found status. More and more parents in India want their kids to take up cricket as their career for the money and the fame involved.
List of Top 10 Richest Cricket Player in India
Here is a concise list of the richest cricketers in India
#1. Sachin Tendulkar $160 million (1066 cr INR)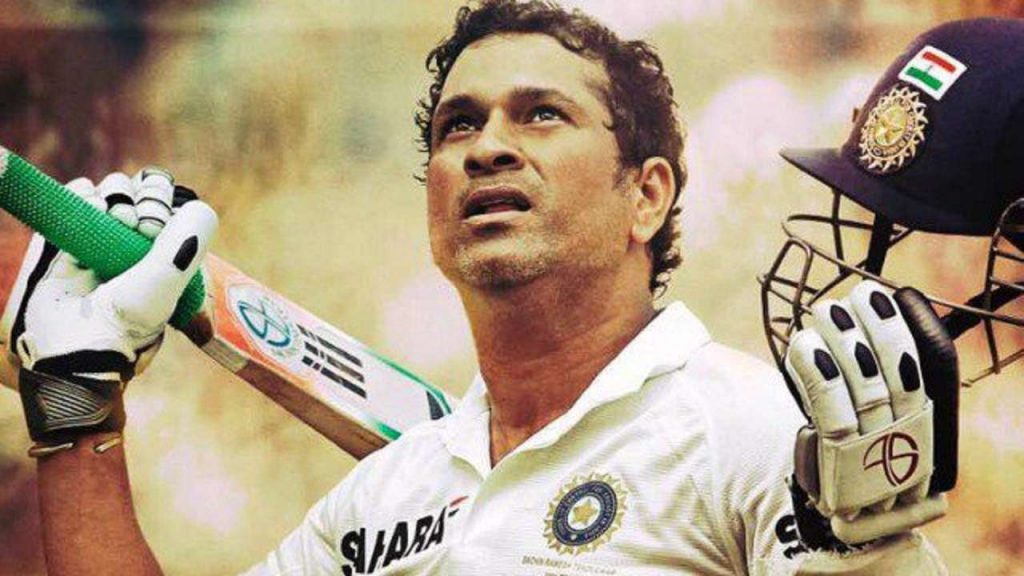 This cricketing legend is the richest cricketer in world boasting a net worth of $160 million or a whopping 1066 crores. The erstwhile member of the Rajya Sabha endorses as many as 24 brands apart from mentoring the Mumbai Indians. He is the owner of several restaurants in and around Mumbai and is associated with several other sports as co-owner of franchisees.
#2. MS Dhoni $110 (710 cr INR)
In the current scenario, MS Dhoni is one of the Richest Cricketers in India who is currently playing with a net worth of almost $110 million or a whopping Rs. 710 cr. He is the highest-paid player in the IPL and gets around $ 2.36 million (Rs.15 crores) from his franchise the Chennai Super Kings. He is the brand ambassador for Lava phones, gulf oil India, Reebok, Exide life insurance, State of Jharkhand, TVs to name a few. Besides these, he is co-owner of Ranchi rays the hockey franchise and Chennaiyin FC in Indian super league football club based in Chennai. True to his captain cool avatar his carefully articulated investment decisions to have proved his business acumen.
#3. Virat Kohli $60 million (390 Crores INR)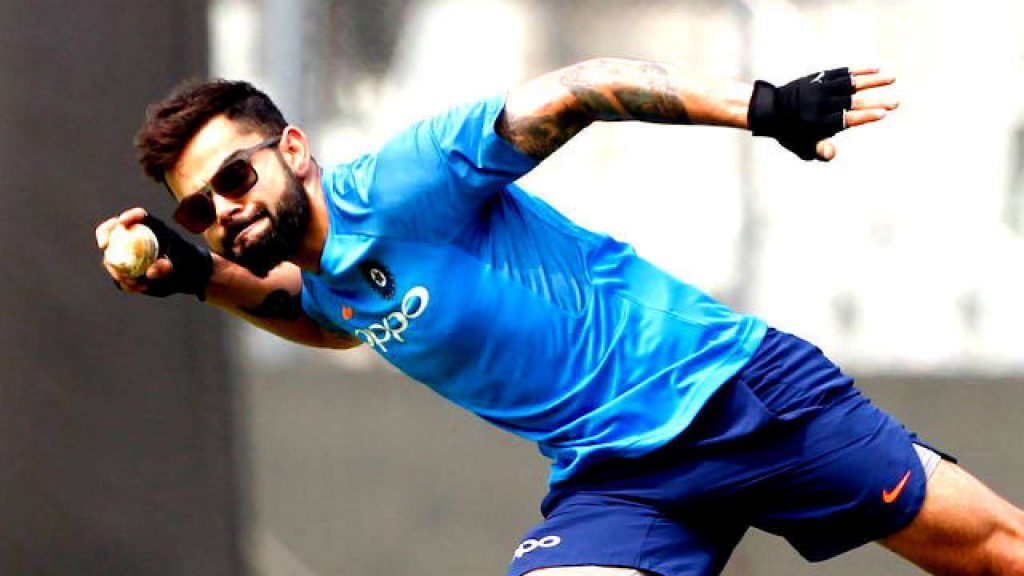 A net worth of $60 million (390 Crores INR) makes Virat Kohli the most brand-friendly cricketer of this era with a major chunk of his earnings coming from brand endorsements and promotions. Last year he became the first Indian Cricketer to sign a 110 crore deal with a single brand, puma.
Other brands that he promotes are Audi, Tissot, Manyavar, American Tourister and the likes. His killer looks and aggressive playing style have made him the hot Favorite on and off-field as well.
#4. Virender Sehwag $40 million (255 Crores INR)
"Viru paji "(Virender Sehwag) as he is popularly termed as by fellow cricketers has a Net worth of $40 million (255 Crores INR), which includes his associations with IPL Franchises, compensation charges from BCCI, commentary assignments and his association with other organizations including his own Cricket Academy and a school in Haryana.
#5. Yusuf Pathan $26.5 million rs (169 crores INR)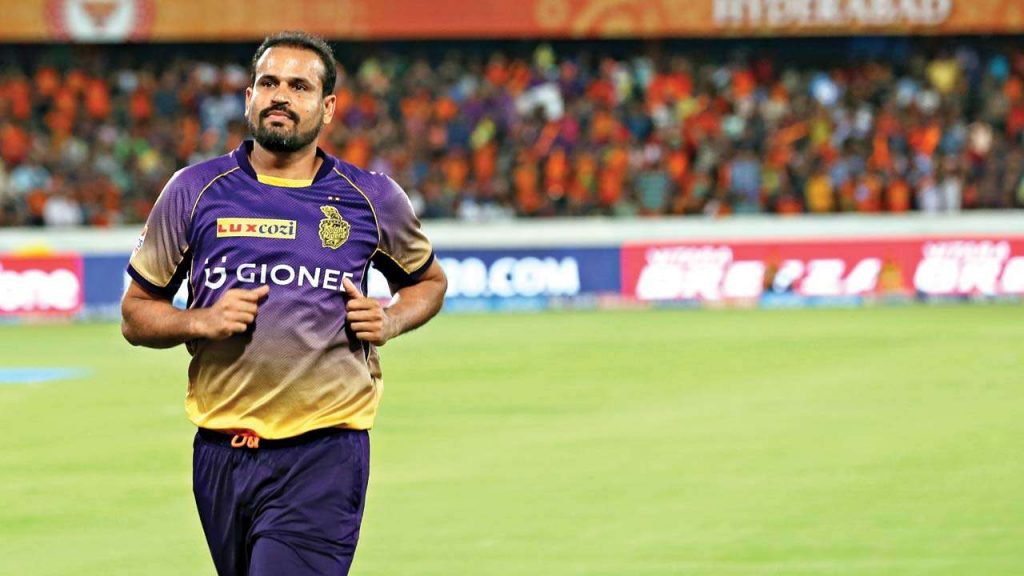 Yusuf Pathan whose net worth is $26.5 million rs (169 crores INR), is as fit as a fiddle and gets most of his revenue from IPL payments.
He endorses several brands like Reebok, Boost and Tata Indicom. He manages the foundation of a game known as "The Cricket Academy of Pathans" in Baroda.
#6. Yuvraj Singh $25 million (161.2 Crores INR)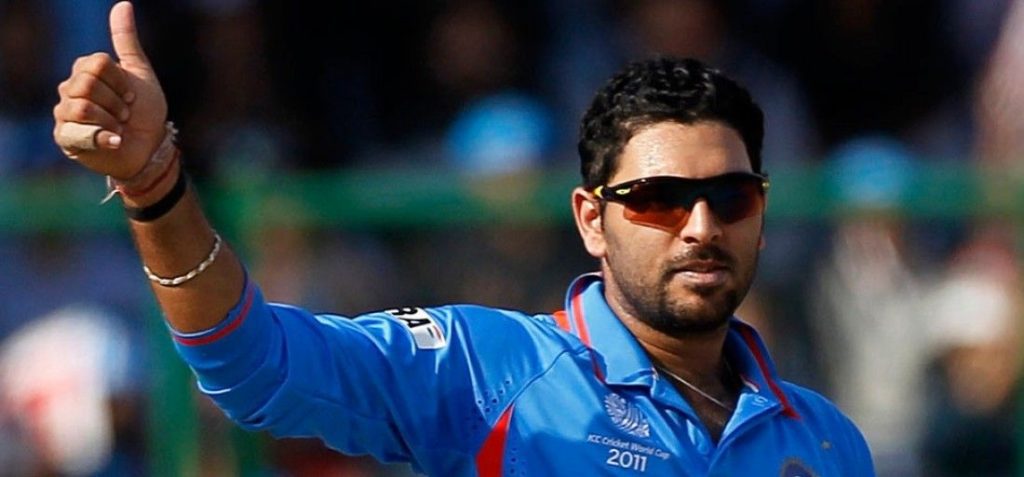 This bling of a Singh is no less in terms of net worth. Yuvraj Singh who was chosen by the Priety Zinta convened IPL team Kings eleven Punjab, gets a net salary of 2 crore rupees from his franchise.
He commands a net worth of around $25 million (161.2 Crores INR). His income includes match fees from BCCI, IPL and mostly brand endorsements.
#7. Suresh Raina  #23.07 Million (150 Crores INR)
With a net worth of Rs 150 Crores INR, Suresh Raina is also the highest run-getter in the current IPL Season.
He has a penchant for luxury cars and is the owner of brands like Mercedes and Porches. Endorsements contribute a bulk of his earnings.
#8. Gautam Gambhir $20 million (136 Crores INR)
This gentleman of a player commands a net worth of $20 million (136 Crores INR). Although his performance was a little disappointing this IPL season, Gambhir had earlier been the highest run-getter and led team KKR to victory. He refused to take his IPL fee owing to his dismal performance in the current season.
#9. Rohit Sharma $18.7 million (124.5 Crores INR)
Rohit Sharma at $18.7 million richest cricketers in the world (124.5 Crores INR) is among the hottest and much sort after millionaire cricketer in India. He has made to the newly formed A+ list of cricketers whereby he will be getting an annual retainer fee of 7 crores from BCCI.
#10. Ravindra Jadeja $7 Million (45.2 Crores INR)
At $7 Million (45.2 Crores INR) Ravindra Jadeja is another young millionaire cricketer popularly termed as the Jonty Rodes of India.
The list of youngsters joining the millionaire club is only expanding year on year thanks to IPL.
What Makes Indian Cricketers among the Top Rich Athletes of the World

?
Indian cricket is managed by the BCCI (Board of Control for Cricket in India) which is the richest board affiliated to the ICC. Interestingly the IPL which was started by The BCCI as just a domestic entertainer has turned out to be the highest money-spinner with the sporting league contributing almost 95% of the revenue of BCCI in 2018. Star India bidding for a 5 year global media rights by way of a massive $2.55 billion (16,347 crore rupees) and telecom giant VIVO retaining the IPL title sponsorship for a period of 4 Yrs at a sum of 2199 crores have filled the coffers of BCCI to the brim making it one among the richest governing body in the world of sports.
With so many viewers pouring there heart and soul into the game, money is but ancillary and will pour by along with the opening up of avenues for several other ventures.
Brands are always keen to be associated with IPL as Anil Jairaj, the executive vice president and head of sales for Star India put it "The multi-lingual and multi-screen experience has created unprecedented value for brands to reach consumers in a way they possibly never have before,"
BCCI Revenue Sharing Policy
The cricketers get an annual retainer from BCCI based on the grade (A, B, C) they are put into by the Cricket board depending upon their experience and last year's performance. In the latest payment list, BCCI introduced a New A+ category and a new retainer ship fee structure.
Period
Grade A +
Grade A
Grade B
Grade C
Period:
Oct 2017 to Sept 2018
Grade A +:
INR 7 Cr
Grade A:
INR 5 Cr
Grade B:
INR 3 Cr
Grade C:
INR 1 Cr

Data source:BCCI.tv/news
The BCCI announced last year a significant pay hike for 26 contracted Indian players with five A+' listers securing a retainer of Rs 7 crores INR per year.
With such a rich board the cricketers are bound to get their share of the revenue. Besides the revenue from the board, the cricketers are involved in endorsing several brands and attend shows to make money.
IPL is one of the major reasons for the Indian cricketers to join the millionaires club and explore their brand value apart from venturing into the business arena.
Please follow and like us: