Nitendra Singh Rawat Biography:  Nitendra Singh Rawat was one of the three athletes to qualify for the 2016 Rio Olympics. He is an Indian marathon runner who specializes in 5000 m and 10,000 meters marathon events.
Nitendra Singh Rawat Early  Life:Nitendra Rawat was born in the village of Garur located in the district of Bageshwar in Uttarakhand. As a small boy Nitendra was a very passionate about serving the army of the country. He was also a fitness freak as he used to walk 5 kilometers everyday to reach his school. This led to his interest in Long Distance running.
Nitendra Singh Rawat Personal  Life:
Nitendra Singh's passion made him join the Indian army in 2006. He did it so to support his family financially too.  There he was posted as a Hawaldar in the army. Nitendra was posted in the sensitive area of Kashmir as an infantry Havaldar of the 6th Kumaon regiment before running 42 km under the 2:19 mark to see himself qualify for the Rio Olympics. Few years after joining the army he took up athletics. He used to train hard at his army camp where he became an accomplished 5000 meters runner. He is considered to be stylish by the media for carrying a ponytail and an expensive pair of shades whenever he runs at a marathon.
Nitendra Singh Rawat Professional Life: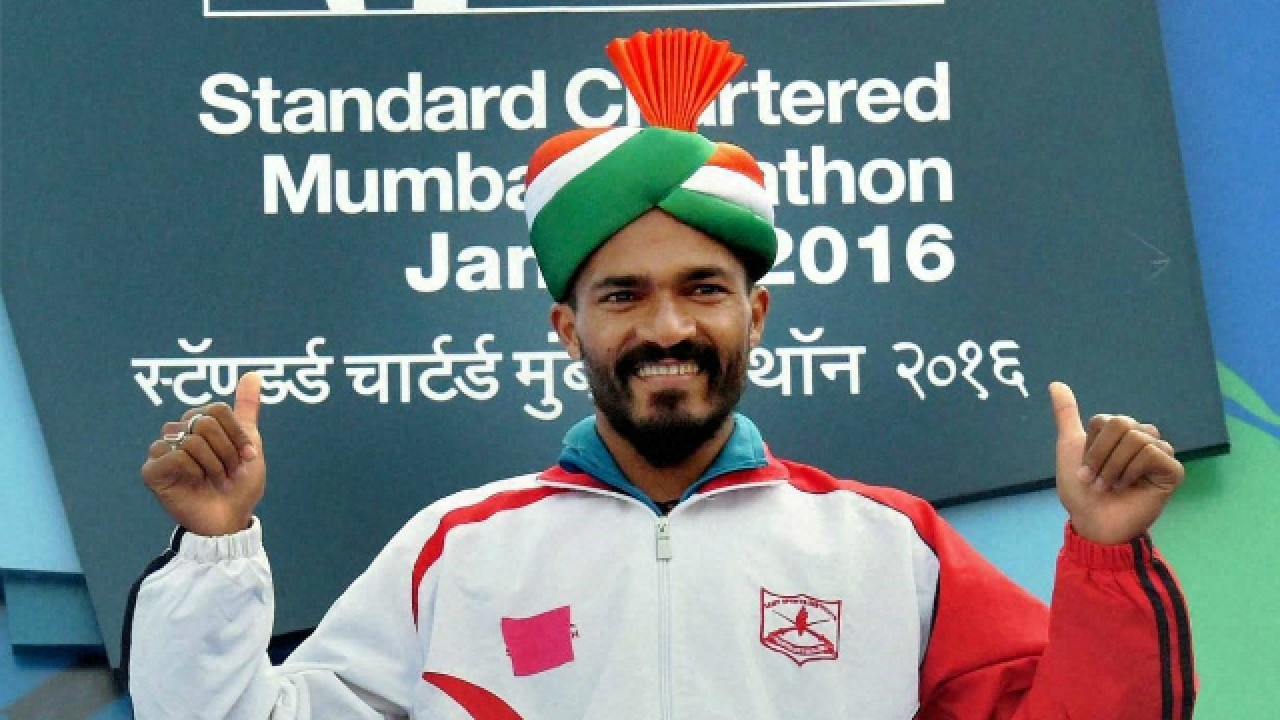 Coach- Surinder Singh Bhandari
Havildar in the 6th Kumaon Regiment.  He has inspired several youngsters in his village to take up athletics. For the first time in over a half century (after 1960 Olympics), 3 Indian marathoners qualified for the Olympics marathon event in 2016. Completed his race in 2:22:52 at the 2016 Rio Olympics coming 84th due to hamstring injury in both his legs. One year before qualifying for the 2016 Rio Olympics, Nitendra took three months training in Dharamsala, followed by a five-month-long national camp in Ooty where he did high altitude training.  The series of extensive training helped him prepare for the Mumbai Marathon. Nitendra believes that training he received from the Army Sports Institute in Pune helped him take his game to whole new level. It helped him identify his flaws and rectify them, and that is when his attention moved to long distance marathon running. His hard work paid off that he did before Mumbai Marathon as he bettered his idol Ram Singh's  timing of 2:16 by setting a timing of 2:15:48 at the Mumbai Marathon, more than a minute quicker than Ram Singh. That performance goes on to be one of the most memorable days of his life.  He won the gold medal at the South Asian Games with a time of 2:15:18. Nitendra trained along Thonakal Gopi, Kheta Ram under his coach Surinder Singh Bhandari at the Thangaraj Stadium in Wellington.  Nitendra also participates in the local marathons that helps him financially and also helps him to stay fit in the off season.
Nitendra Singh Rawat Personal Details & Physical measurement:
Date of Birth- 29 September, 1986
Age (as of 2019)- 32 Years old
Gender- Male
Nickname- Nitin
Birthplace- Garur, Bageshwar district, Uttarakhand, India
Face- Brown
Zodiac sign- Libra
Nationality- Indian
Hometown- Uttarakhand
School- Not Known
College- Not Known
Occupation-  Track & Field
Event- 5000 meters and 10,000 meters marathon
Net worth- Not Known
Qualification- Graduated
Height- 5′ 8" (172.7 Cms)
Weight (approx.) – 58 kg (128 lb)
Eye Color- Brown
Hair Color- Black
Religion- Hinduism
Ethnicity- Not Known
Sexual Orientation- Straight
Tattoo – NO
Smoking-  NO
Achievements:
Gold Medal in Airtel Delhi Marathon in 5,000 meters event
Gold Medal in South Asian Games in 10,000 meters event
Golden federation Cup in Patiala.
Finishing at the 10th spot in the Mumbai Marathon.
Clocked 2:18:06 at the World Military Games  held in South Korea that marked his qualification for Rio Olympics 2016.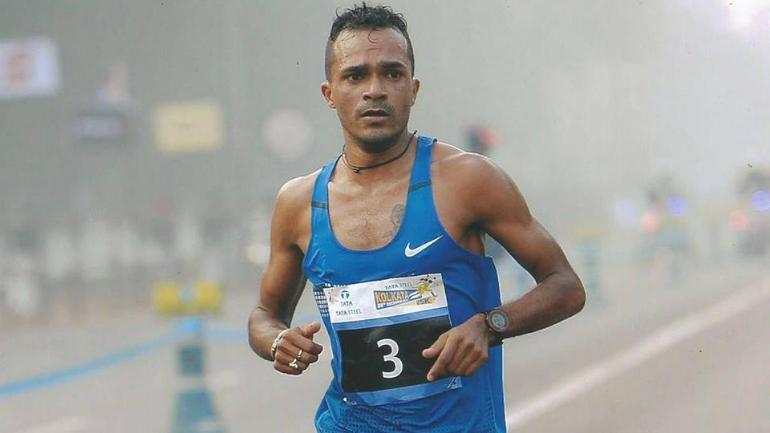 Controversies:
After a dismal show at the 2016 Rio Olympics, Nitendra came 84th in the event. The biggest issue with Nitendra was lack of facilities provided to him. Despite getting qualification in the Rio Olympics 2016, Nitendra was devoid of any training facility so  the 32-year-old was forced to train back home in Ranikhet, Uttarakhand. Other athletes trained at the national base in Patiala, or their multi-facilitated personal training centre. But after his injury in Olympics, he never got a National call up. Despite being the second best Indian in the Mumbai Marathon, Nitendra Rawat was overlooked for both the Commonwealth Games and Asian Games in 2018. After his dismal show at the Rio Olympics, Nitendra was flooded with hate messages that was so upsetting for him.
Net Worth:
Nitendra Rawat receives salary from the government as he is in the Indian army. He also participates in local marathons that helps him financially. His net worth is not revealed by him. 

Social Media Profiles:
Instagram: @nsrawat https://www.instagram.com/nsrawat/?hl=en
Twitter: @NrawatSingh https://twitter.com/nrawatsingh?lang=en
Facebook: @nitinrawat2012  https://www.facebook.com/nitinrawat2012/